Introduction
Since working from home has become the new norm in 2020, the need for setting up a virtual desktop infrastructure has skyrocketed. Learn more about what VDI is, how it works and how to utilize it for your business.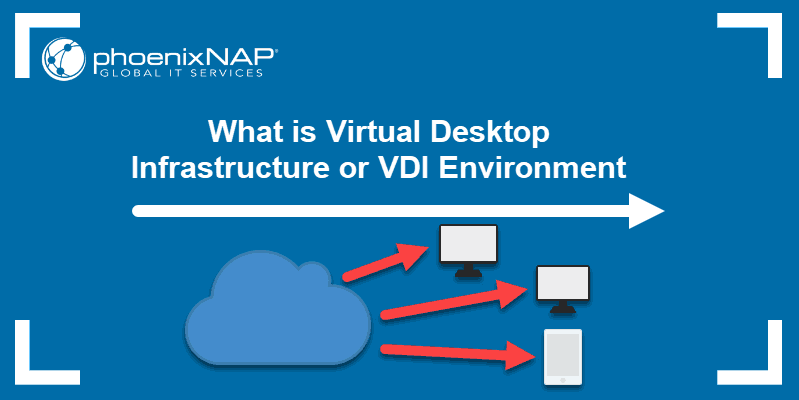 What is Virtual Desktop Infrastructure (VDI)?
Virtual Desktop Infrastructure (VDI) is a solution that involves running virtual desktops on Virtual Machines (VMs) hosted in the cloud or on dedicated bare metal servers.
VDI provides an isolated environment for each user and offers the same user experience as a traditional physical desktop. In such an environment, users have their own dedicated virtual machine that runs separate operating systems.
You can log into a VM from any device and from anywhere through a secure network. A VDI hosted environment provides an end-user experience through a virtualized backend that hosts VMs. One such virtualization tool is VMware vCloud, which emphasizes scalability and rapid deployment.
What Is VDI Used For?
Many companies and businesses use VDI for one or more of the following reasons:
Remote Work
Working remotely has become the new norm for many employees during the pandemic. VDI provided a smoother transition from the traditional office to the home office. Since the technology allows running virtual desktops on home devices from a centralized location, employees are able to access and modify their work files easily. The virtual desktop infrastructure ensures everyone is able to do their job while protecting any classified data.
Flexibility of End-User Devices
One of the great advantages of VDI is that it allows users to access their desktop from any device, including laptops, tablets, and mobile phones. No matter the device, users have full the performance potential of the centralized hardware. Some companies find this feature useful to ensure accessibility. Others find it useful as they can require employees to use their own devices and reduce cost of hardware investment.
Shift/Task Work
Employees who do shift or task-specific work usually don't require a personal computer. In most cases, they can use any available device and log on to a virtual desktop. Such use cases opt for non-persistent VDIs. The virtualized desktops are managed from a centralized location and they all have the same applications and tools. Non-persistent VDI is the best option for use cases that require high availability, like call centers.
VDI Components
Certain software and technologies are essential components of the virtual desktop infrastructure.
Virtualization Platform
A virtualization platform breaks up the system architecture into layers and separates the operating system from the underlying hardware. A software called the hypervisor creates the virtualization layer. It emulates physical resources and allows you to create multiple virtual machines from one server. Therefore, the virtual desktops running on the VMs are detached from the hardware and isolated from each other. Server virtualization also ensures that data stored on an operating system is safe in case of hardware failure.
Display Protocol
The display protocol is a component that allows users to see their remote desktop. It includes a set of technologies responsible for transporting and rendering the remote display to the end-user device. Additionally, it manages USB, printer, and other device redirection.
Connection Broker
A connection broker, also known as a session broker, distributes sessions between clients and virtual machines and ensures users connect to the appropriate virtual desktop. The component authenticates a user, sends it to an inactive desktop, keeps track of all active/inactive instances, and updates their status accordingly.
Note: Your virtual desktop infrastructure can also include desktop pools - groups of virtual desktops that have the same software, running on identically configured virtual machines. This simplifies administration and management over a large group of employees working in the same department.
Application Virtualization
Instead of installing an application the traditional way, it is recommended to use application virtualization in a VDI environment. This technology provides easier and faster application deployment by creating a virtualized application image and replicating it in virtual desktops.
Points of Access
The final component in a VDI setup are points of access, that is, client devices from which users access their virtual desktop. Clients can use a variety of devices, depending on what the VDI infrastructure is designed to support, including web browsers, mobile devices, thin clients (network computers), zero clients, and personal laptops.
How Does VDI Work?
Users connect to virtual desktops via the connection broker. It authenticates each user and directs it to a virtual desktop instance. Once inside, users utilize a replica of the master desktop. The master desktop stores all the required applications and distributes it via application virtualization.
All virtual desktop instances are hosted on virtual machines. The VMs are created and managed by the hypervisor, the main component that provides virtualization of the entire system. Virtual desktops can be grouped into desktop pools which ensures easier management and configuration.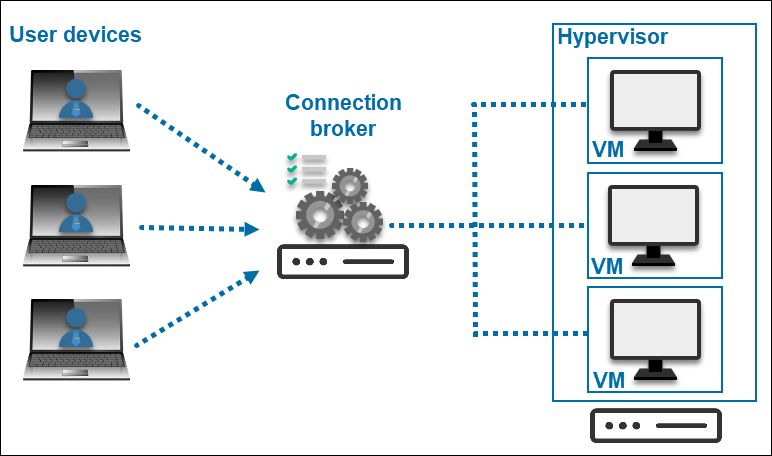 Benefits of VDI
The main advantages of VDI include:
Accessibility. The main reason for setting up VDI is to provide easier accessibility for users. No matter where your users/employees are located, they have the required applications and data whenever they need to access it.
Device flexibility. Users do not need special hardware to access and utilize their virtual desktop. One of the advantages of VDI is that it allows flexibility of end-user devices. This means users can use mobile devices, tablets, laptops, or home computers to work inside their virtual desktop.
Increased security. Centralized management and data storage provide increased security benefits inside the virtual desktop infrastructure. There is no potential threat of data loss if, for example, a piece of hardware is stolen from the end user. All data is stored inside the data center hosting the server where the virtual machines are running.
Lower cost. If users utilize and work on VDI from their own devices, a company doesn't have to deal with buying physical hardware for each employee. Additionally, they don't need to worry about outdated hardware affecting performance, since all the resources are pulled from the remote server.
Improved user experience. The setup ensures the users have all the resources needed to fulfill their tasks without noticing they are working inside a virtual environment. Users have the comfort of working from any location and on any device without the cost of performance. Additionally, they have the power of the physical resources hosting the VDI, without having to buy or maintain the hardware.
VDI Software Providers i.e. VDI Solutions
There are various virtual desktop software providers differing by price, guest OS options, and additional support.
Enterprise VDI solutions are used for providing desktop virtualization to a large number of users. They are used by big companies and organizations that require a full range of features and functions. Both Citrix and VMware offer a VDI enterprise solution, among others.
Cloud-based VDI solutions, also referred to as Desktop as a Service (DaaS), provide a simple way to quickly set up a virtual desktop infrastructure. Such a solution allows companies to reduce costs by paying for services only when needed and avoiding upfront investment. Examples of vendors that offer cloud-based VDI solutions include Amazon Workspace and Azure Windows Virtual Desktop.
Other popular VDI solutions:
VirtualBox
Fusion
Hyper-V
Workstation Pro
Vagrant
Note: Learn more about virtualization tools and products by reading about the differences between Virtualbox and VMware.
VDI Implementation Considerations
Setup, storage, network, and servers are the most critical components of a successful VDI implementation. Even though it may sound simple enough, there is much to get wrong.
On-premise VDI solutions need to be carefully calculated and managed to avoid bottlenecks. However, due to the flexible nature of cloud environments, a hosted VDI implementation is far more scalable. Even so, it is crucial to use SSD accelerated storage, spread the workload, and throttle users whose workload may affect the performance of other virtual desktops.
Cost Considerations and Challenges
If you are considering VDI for your organization, but cost continues to be a challenge, hosted VDI is an excellent solution.
At the very beginning of VDI, a single virtual unit was up to four times as expensive as a similarly capable physical desktop. However, the cost of deploying kept dropping while performance capabilities rose.
All this is partly thanks to utilizing cloud technologies to deliver cost-effective, high-performance VDI. For example, VPDC is provided to you with no up-front expenses for hardware or software. You only pay for what you need and use. With contracts as short as six months, you can provision what fits your short-term plans and later add more resources if necessary.
The widespread introduction of thin clients has further reduced the costs, as these specialized PC devices are cheap and made with VDI in mind. Clients tend to use less power, be less vulnerable to malware attacks, and have longer life cycles. Since they often do not have any moving parts and software updates occur at the server end, there is no worry that the device will become incompatible over time. If a device fails, the machine can be replaced in a matter of minutes, rather than hours.
Performance is Not an Issue with Hosted VDI Deployment
A powerful on-chip GPU. Paired with an infrastructure-as-a-service (IaaS) model, it was a match made in heaven for Virtual Desktop Infrastructure implementation.
There is no reason to break the bank for an on-premise solution when you can opt for a pay-as-you-go implementation that brings accessible fully capable virtual desktops.
Medical professionals, engineers, and content creators alike can run graphically intense software as VDI software supports all types of applications.
A virtual desktop setup can bring massive savings to your organization. On top of that, with up to 99.999% uptime, cloud services provide great reliability and performance.
Security of VDI Architecture
VDI is particularly useful for businesses dealing with critical and confidential data. The fact that end-users can only access a virtualized application entrusts admins that the virtual desktop environment will stay safe even if an individual user's experience is compromised.
When talking about physical theft, VDI is the safest implementation option for a business environment. For example, if an employee's business laptop gets stolen, you can rest assured that no confidential data has been exposed. The storage unit on the machine will have no relevant business data as all critical information is safely stored back in the data center.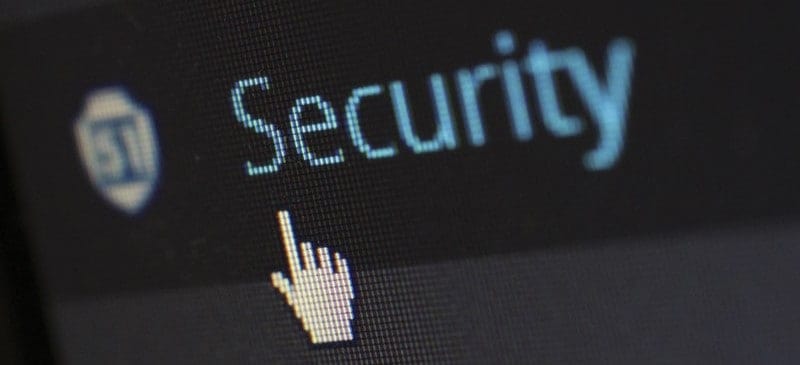 By utilizing a virtualized environment for your VDI implementation, you get peace of mind knowing that users are accessing the platform through a secure encrypted tunnel. Citrix XenApp or Microsoft RDSH VDI deployments provide an extra security layer by giving end-users access to the user interface only. It does not grant non-authorized users access to the management console itself. Every action is tracked through a management interface, which is perfect for PCI DSS and HIPAA compliance requirements.
Centralized Security Approach
All users, but admins especially, need to stay vigilant as new ransomware types are on the rise. Do not forget to consider this – all business data is much safer in a data center. As an inherently secure architecture, the data center protects critical workloads. It makes them safer than if they were sitting partially or barely secured on a physical desktop.
As Adam Stern from Infinitely Virtual puts it in our cloud security threats roundup, "security is a process, not an event." We need to make it a continual effort to secure each entry point and device. With a centralized VDI environment, it is much easier to set up and maintain your business data.
Centralized data is easier to manage, as you have only one entry point. That makes patch management much easier, as you do not have to worry about a multitude of devices in every office. It also simplifies project management and user profile management, which are essential for maintaining high data security levels.
With a centrally managed system, a disaster recovery plan must be taken into consideration. Centralized data should be replicated offsite for a higher level of safety.
Accessibility: VDI Best Practices
One of the key advantages of VDI is accessibility. Organization members can access the end-user interface via any device, be it an underperforming business laptop, desktop, thin client, micro PC, Android, or Apple OS device. You can even run it on Raspberry Pi. Users get global access to any virtual app from any device, without the need for a VPN connection or cross-device synchronization.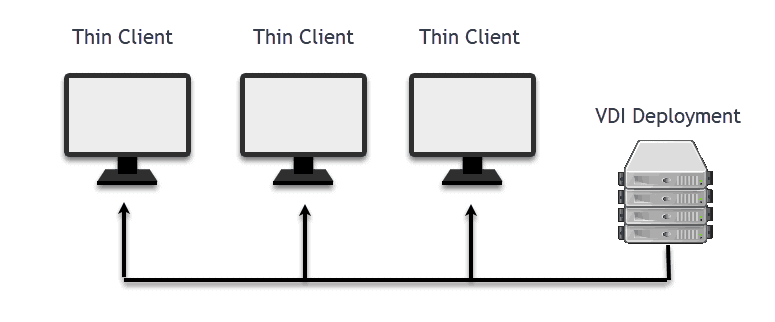 The application appears to be running locally, however, data is safely stored in the data center where your admins set up firewalls and manage the application package. VDI can run on thin clients and deliver the IT horsepower necessary to run your day-to-day business operations.
If you are running a global enterprise with team members and contractors scattered all over the world, virtual desktops are your best option. The alternative – an IT department that would have to provision PCs and manage updates and security threats worldwide.
Collaboration for VDI Environments
The cloud is perfect for collaboration and VDI can take this to another level. For example, the ten largest healthcare systems in the U.S., employing around 3 million caregivers, use virtualization to access electronic medical record (EMR) systems every day.
The IT and security requirements in healthcare are unique. Caregivers need access to medical files anywhere and on any device, as there is a need to provide medical attention ever closer to the patient – in their home or place of work. On the other hand, ensuring data privacy and being HIPAA and PCI-DSS compliant is a must.
That is where server virtualization comes into play. Apps and data are hosted in a data center, ensuring all security requirements are met, while caregivers are presented with an end-user interface through a secure network. Here, they can easily access medical files and focus on their work. This facilitates a more mobile approach to delivering healthcare services and saves numerous lives as medical professionals can act quickly in case of an emergency.
Conclusion
Virtual Desktop Infrastructure benefits your security, continuity, and accessibility needs. Your IT department will appreciate the level of security and central management. Your employees will love the ease of access, anywhere and on any device. As opposed to the on-premise solutions of the past, a hosted solution is cheaper and does not come with any upfront fees, while the hardware behind it can support even graphically intensive workloads.
Everything is going to the cloud, and workstations are no different.
If you want to compare VDI to other remote office solutions, make sure to read our article VPN vs. VDI.
Next, learn about the different types of VDIs in our post Persistent VDI vs. Non-Persistent VDI: Differences Explained.
Was this article helpful?