Media Hosting Services
Break the barriers of content distribution with powerful and scalable IaaS.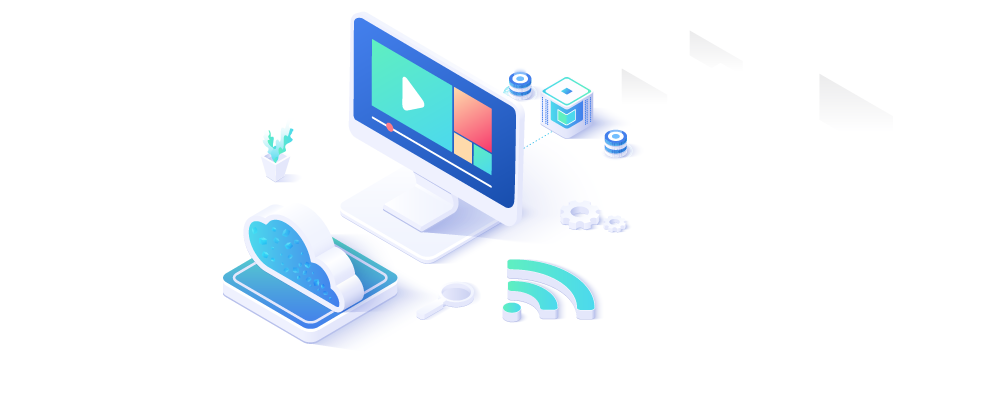 What are Media Hosting Services?
When serving video, images, and audio to the global market, every millisecond counts. Laggy websites, slow downloads and streams, or poor app performance can easily lead to loss of traffic, revenue, and reputation. In the competitive digital business landscape, location, device choice, delivery method, and unplanned traffic spikes can all have a tremendous impact on your success. From your IT to your content, you must grab each opportunity to optimize your end-user experience and monetize your digital assets.
phoenixNAP's broad portfolio of Data-Center-as-a-Service solutions can help you focus on your core business instead of investing time, money, and effort into building a complex media solution from scratch. Produce your projects, expand your content library, and ensure seamless delivery with massive storage options, low latency data transfer, and high-performance compute resources scalable on demand. Choose a solution tailored to your workloads and improve your productivity while minimizing IT costs and accelerating time to market.

Increase Value
Monetize your media, while achieving compliance and cutting costs. Deploy anything from colocation and API-driven bare metal to secure-by-design cloud solutions in PCI DSS-validated data centers.

Scale with Ease
Burst flexible global resources in minutes and bring your media to market with unprecedented agility. Maintain a consistent end-user experience and keep your audience happy and coming back for more.

Protect Your Assets
Quickly set up and cluster primary, secondary, backup, or production environments across global locations. Gain turnkey access to next-gen network and infrastructure security technologies.
Testimonial
"phoenixNAP continually impresses us by being outstanding in every regard. The network is rock-solid, and the facilities are secure, clean, and attractive. Their product offerings are diverse, flexible, cost-effective, and scalable – ideal for tailoring solutions to every situation we've encountered."
– Scott Barclay, President, Main Advantage Technology Services
phoenixNAP – Your key to staying ahead in the competitive media landscape.
How Does a Media Hosting Server Work?
Creating and distributing engaging and profitable content to a wide audience requires providing on-demand resource allocation for collaborative workflows. To improve productivity and accelerate your time to market, you need to connect production partners, studios, distributors, and post-production providers while minimizing costs.
Our comprehensive data center resources let you easily and securely build and deploy complex physical or virtual media environments for pre-production, encoding, archival, streaming, or CDNs. The on-demand access to your servers gives you the flexibility required to streamline your collaborative workflows. Maintain your high-traffic website or application, adapt to demand spikes, and avoid overprovisioning by shutting down your clusters once the work has been completed.

Low-latency Network
Build your environment on a fully redundant, up to 20 Gbps network with free DDoS protection and an SLA-backed uptime guarantee. Securely and quickly access and stream content to users across different geographical locations.

Data Security
Host your media on a robust, compliance-ready infrastructure and safeguard data against breaches or content piracy using state-of-the-art hardware technologies on a DDoS-protected network. Keep your media secure and your reputation safe.

Enterprise Hardware
Gain opex-modeled access to Intel's next-gen CPU technologies that support anything from built-in workload and data streaming acceleration to hardware-rooted encryption of data in transit. Consume future-ready hardware with minimal TCO.

Expert Supportt
Fine-tune your infrastructure with 24/7 NOC and SOC support. Offload complex monitoring, management, and security tasks to our skilled team and focus on content delivery and business strategies while we support your infrastructure.
What to Consider when Buying a Dedicated Media Hosting Server?
Whether it is entertainment, ecommerce, news, retail, gaming, or advertising, your IT must provide your audience with a seamless and consistently good end-user experience. By building your infrastructure in our enterprise-grade global data center environment, you can establish first-class media delivery services independent of customer location or demand. With phoenixNAP's infrastructure-as-a-service solutions, you get: