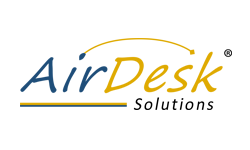 "The phoenixNAP team has continued to extend and improve our service ahead of us. In turn this has let us offer highly efficient solutions to our customers without the significant burden of having to build out IT infrastructure ourselves. This has strongly contributed to our company realizing double- to triple-digit growth in the time we have been using phoenixNAP."
- Forrest Blair,
President AirDesk Solutions
PhoenixNAP Customer Experience
Make-A-Wish wanted its technology staff free to focus on new initiatives to support chapters and wish granting efforts, not on the IT infrastructure it was using.
The University of California, Berkeley Department of Statistics needed a technology solution that could keep pace with the growing and changing demands of its students and faculty. It found that at phoenixNAP.
Having a facility it can show customers is important to NIC, Inc. The redundant systems, security measures, and location of phoenixNAP are just the right combination.
Excellent services and top-tier support made
Mid Continent Technologies' data center decision an easy one.
Crowdsourcing deals and coupons via social commerce can have significant IT demands. Slickdeals is able to rely on phoenixNAP infrastructure.
Quick-provisioning to a demanding niche market can have high support demands on the hosting provider. SneakerServer rests assured phoenixNAP delivers both quality product and amazing support, in minutes.
The company that pioneered the idea of private browsing via the cloud, Authentic8, has provided businesses with a simple solution to securely access web-based applications.
High bandwidth operations that stream audio and podcasts require solid supporting infrastructure. PhoenixNAP delivers for StreamOn.
Since hosting at phoenixNAP, QuickWeb Hosting Solutions has been able to easily grow its services several times over to meet demands.
By leveraging its solid colocation environment at phoenixNAP, Brightcove is able to deliver video content to audiences worldwide across every connected device.
FossHub turned to phoenixNAP for support in building an infrastructure that can deliver a high level of performance and stability.
Main Advantage Technology Services was looking for diverse solutions it could tailor to specific needs. The products and services at PhoenixNAP fit the bill.
Gaming can be taxing on servers, as MCProHosting knows. With network uptime and sever performance speed at the top of everyone's wish list, the unmanaged Minecraft hosting provider needed a stable solution that also had room for expansion.
Leading identity and privacy protection services provider InfoArmor is in the business of security. Finding a hosting environment which shared its mindset was a high priority and business enabler.
Ligris is a law firm with an instinctive concierge mentality focused on providing legal advice with great attention to detail. It provides legal advice in the following areas: Title & Settlement Services, Residential Real Estate, Commercial Real Estate Law, Business Law, Trust & Estates, and Tax Services.
HomeSmart International (HSI) has a smart franchise solution which offers support for its network and provides real estate market information in real time. Choosing an IT services provider was easy, with phoenixNAP giving them full control of their cloud at the fraction of the cost.
NutPile effectively makes the Internet transparent. Outages and other issues preventing access to online services become impossible to hide, no matter the ISP or NSP.
As a highly scalable and secure multi-tenant infrastructure, VPDC is ideal for organizations like ECA to efficiently migrate their resources to the cloud, improve their IT capacity, and achieve availability without blowing their IT budgets.
Now a leading force in the Gaming Server Provider (GSP) arena, ServerMiner is a host that runs a specialized service. Using phoenixNAP as a backbone for its business, it delivers powerful hosting solution carefully tailored to its gamer audience needs.
Maintaining the largest group of online metropolitan newspapers in the U.S. is not without significant IT requirements. Voice Media Group knows it can rely on phoenixNAP.
Creating and managing personalized display advertising campaigns across much of Europe takes some significant IT support. RTB House knows where to get the stability and reliability it needs to keep pace with rapid growth.
Electric Mirror is the global leader in mirror technology and the leading manufacturer of lighted mirrors and mirror TVs. With more than 40 U.S. patents, Electric Mirror serves the hospitality, commercial and residential markets in over 90 countries.
Infusionsoft knows how to help small businesses market themselves and drive sales. And to successfully offer its marketing software services, the company also knows it needs a colocation facility that can grow with it.
When network performance and stability were key requirements, AYK Solutions knew just where to look for its solutions.
Network connectivity options, security systems, and pricing costs were important factors in EpicUp's expansion plans. And PhoenixNAP delivered.
Office automation services provider AirDesk Solutions® needed IT infrastructure it could rely upon to keep pace with customer demands. The VMware vCloud® Hybrid Cloud Powered environment of phoenixNAP Virtual Private Data Center is helping the company deliver efficient solutions.
Phoenix PC Networking wanted to keep its costs low and simple. The combined per month Internet and power pricing structure of phoenixNAP helped it do just that.
Being able to grow flexibly as required is a big reason LotsMoreHosting is benefiting from the environment it has at phoenixNAP.
Finding the right cloud solution for its customers to use was high priority for Webpal.net. Mission accomplished thanks to phoenixNAP.
Blue Box Systems required a state-of-the-art facility with carrier choices and helpful supporting staff. It received all three and then some.
A home base for delivering vulnerability assessment services around the globe was what Orvant Inc. was seeking. Its search came to a close with PhoenixNAP.