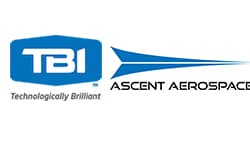 Case Study
How TBI with phoenixNAP improved efficiency and brought unparalleled security to Ascent Aerospace.
CHALLENGE
Customer's greatest challenge was overcoming poor, delayed service & support from their cloud infrastructure provider. Lengthy response times to open service tickets were proving unacceptable and problematic. The resulting delays to their day-to-day operations were so significant throughout their multi-site footprint that it was necessary to seek a more reliable cloud provider.
SOLUTION
The customer was searching for an Infrastructure-as-a-Service (IaaS) provider that could also deliver strong support for a powerful new turn-key solution that met industry regulations and security demands. DSC (Data Security Cloud) was the perfect solution that leveraged phoenixNAP's powerful cloud infrastructure that could also manage backups, meet security demands, and enable monitoring and visibility to all connected systems. It is designed to be "the world's most secure platform", to protect sensitive, mission-critical data and establish an "always-on" cloud infrastructure environment for Ascent's production, QA, and Dev operations. phoenixNAP' DSC could dedicate resources to their virtual cloud environment by setting it apart from other workloads, ensuring a fully private cloud computing environment. This way, phoenixNAP enabled 24/7/365 uptime for day-to-day critical operations. In addition to our DSC platform, Ascent Aerospace took advantage of phoenixNAP's Cloud Back-up with Veeam.

BENEFITS
TBI, as the Master Agent, provided Ascent Aerospace great consultation by partnering with phoenixNAP's team of engineers to meet critical SLAs, delivering a Data Security Cloud as the ultimate, secure compute model. DSC is built as a multi-tenant, secure, hosted cloud infrastructure platform with strict visualization and segmentation controls, PCI certified to deliver the best cloud security. Powered by VMware, Intel, and Veeam as the best technology vendor-alliance in its class, phoenixNAP can continually monitor and fix vulnerabilities that could jeopardize the integrity of Ascent Aerospace's infrastructure. phoenixNAP is a VMware Verified Cloud Service provider, and a Veeam National Platinum CSP Partner offering the highest level of Cloud Services with integration & interoperability, which enables easy access to the full set of capabilities of cloud infrastructure.

"Our partnership with phoenixNAP has allowed us to speed up delivery of key services to our users. The solution gives us the control we need without the burden of supporting the whole infrastructure. This is key to our strategy of delivering service to a global organization with a small IT team. Marc and the team at phoenixNAP took the time to understand what we were asking for, tailored a solution to satisfy both our technical and budgetary needs, and executed in a very short amount of time."