HPE® ProLiant RL300 in Bare Metal Cloud
Reliable, powerful, and flexible servers built for cloud-native workloads.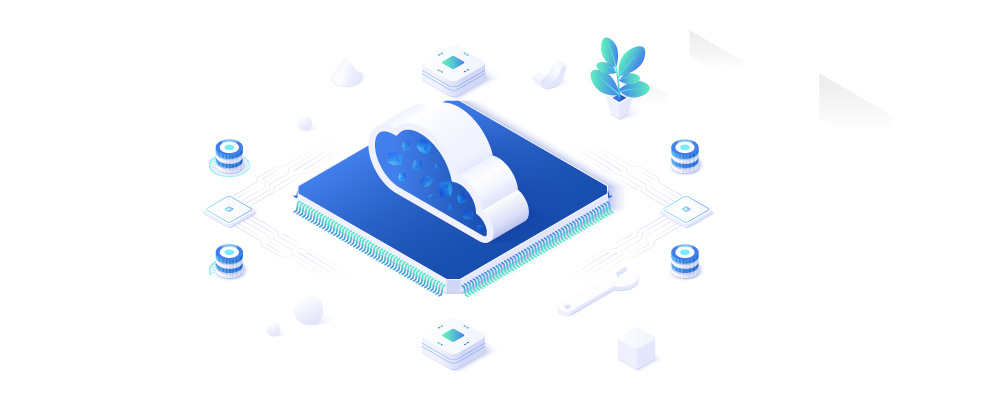 Harness the Power of ARM Architecture with Ease
To support the scale-out nature of their distributed workloads, digital-first enterprises demand scalable yet sustainable compute and storage resources. phoenixNAP's Bare Metal Cloud lets you automatically provision and manage HPE ProLiant RL300 Gen11 servers with powerful 80-core Ampere® Altra CPUs running at 3.0 GHz per core. This cutting-edge solution helps you maximize compute density, optimize IT costs, and deliver superior services and performance to your end users wherever they are.
With Bare Metal Cloud, you get the most out of this future-ready, power-efficient CPU architecture without worrying about infrastructure upkeep or deployment complexities. Select your server instance, deploy it in a matter of minutes via API, CLI, or WebUI, and manage your IT at scale using familiar Infrastructure-as-Code tools.

Performance
Maintain high performance and low latency at cloud scale. Consume 80 cores in a single server, with a 3 GHz speed per core.

Sustainability
Optimize cloud-native workloads and applications with lower TCO and climate impact. Leverage industry-leading performance per Watt.

Reliability
Access technologies from best-in-class vendors such as HPE and Ampere on phoenixNAP's reliable and secure infrastructure platform.
Testimonial
"Everything is simple and automated. It's like having my own colocated hardware, but without any of the hassle. I needed low-latency access to a particular site in the Phoenix area. A staffer at phoenixNAP helped me out with a few tests to confirm that I'd get the necessary latency. After that, I just created an account, selected the hardware I'd need, and off we went"
- Review on G2.com
Consume HPE ProLiant RL300 as a Service
Bare Metal Cloud is designed to help agile, cloud-native teams and organizations deploy performance-oriented, enterprise-grade IT infrastructure in a fast and hassle-free manner. Driven by automation, this versatile platform lets you easily align your dedicated, ARM-based infrastructure with existing workflows and pipelines. It helps you save time and money you would otherwise spend on poorly visible and latency-prone public cloud solutions or costly on-prem deployments.
Using Bare Metal Cloud, you can abstract infrastructure management complexities and globally deploy powerful compute, network, and storage resources in a few clicks or via a simple API call. Based on your needs, you can use your API-driven server on a pay-as-you-go basis or get special discounts for long-term reservations. Choose your server instance and deployment location, select your preferred Linux-based operating system, and utilize the future of ARM compute with unprecedented simplicity.

Ampere Altra Q80-30
Instance Type
Specs
Hourly
Monthly
12 mo
24 mo
36 mo
a1.c5.large

80c x 3 GHz (256GB RAM, 2 x 2TB NVMe, 2 x 25Gbps)

$1.09

$694.88

$588.12

$535.67

$493.22

+ 15 TB Free Bandwidth
+ On-demand access to terabytes of scale-out Network Storage or S3-Compatible Object Storage
Available in Phoenix, AZ, and Ashburn, VA. More locations coming soon.
Features of HPE ProLiant RL300 in Bare Metal Cloud
The latest HPE ProLiant RL300 servers boast a high count of single-threaded cores, direct-attach NVMe storage, and phoenixNAP's high-speed fabric to maximize performance and minimize latency. As such, they are ideal for a broad range of data-intensive, distributed workloads including media streaming, e-commerce, social media platforms, or content delivery.
By leveraging RL300 Gen11 using Bare Metal Cloud, you not only gain access to future-proof Altra CPUs from Ampere running on powerful and reliable dedicated servers from HPE. You get to utilize a wide variety of cloud-like infrastructure management features to streamline anything from global resource bursting to the creation of production-ready environments at scale.

Future-Ready CPUs
Extract more revenue from highly parallel workloads while minimizing power use. Ampere Altra CPU uses fewer processors for 1 billion requests/second or 10K frames/second.

Consistent Performance
Eliminate performance jitter between different microservices with stable and predictable clock speed per core. Get stable, low latency from 0 to maximum CPU utilization.

Unprecedented Efficiency
Achieve lower cost per workload and greater power efficiency while multiplying performance. Consume next-gen technologies on pre-configured, API-driven servers billed by the hour.

Infrastructure-as-Code
Provision and manage your servers as code using popular IaC tools such as Terraform, Ansible, Chef, or Pulumi. Easily integrate your servers into existing workflows.

GitHub Repos and SDKs
Easily integrate your servers with your existing ecosystem and accelerate your workflows using the regularly updated repos, actions, and SDKs on our GitHub page.

Access to Cloud-Native Storage
Near-instantly expand your server's storage capacity with terabytes of low-cost, S3-compatible Object Storage or high-performance Network Storage options.

Fast and Secure Network
Leverage our 50 Gbps transfer speed on a redundant, DDoS-protected network. Simply set up public or private networks and assign new public IP blocks to your global deployments.

No Vendor Lock-In
Deploy sandboxes or bring pilot workloads to production in minutes instead of days. Build your hybrid cloud without getting tied down to vendors or proprietary systems.

Flexible Billing and Bandwidth
Use and scale dedicated resources with cloud flexibility while enjoying transparent, predictable pricing. Get billed by the hour or benefit from discounts for monthly or yearly commitments.
More Cores. More Storage. More RAM. Unbeatable power and cost efficiency.
Superior Performance for Scale-Out Workloads
Whether you are a cloud service provider looking to maximize cloud resource utilization or a digital-first enterprise seeking opex-modeled access to next-gen tech, Bare Metal Cloud can help you get there. Gain as-a-service access to HPE ProLiant RL300 servers and unlock compute technologies tailored to your cloud-native strategies. Provide a consistently high-quality experience to your customers, reduce both your carbon footprint and IT costs, and increase performance for data-intensive applications. To top it off, help your developers or solution architects streamline the tedious and complex infrastructure provisioning and management processes and focus on their core tasks instead.

Web Applications
Turbocharge your web services with the latest-gen ARM CPUs. Deliver a seamless user experience with faster response times and more requests processed per second.

Content Delivery and Media Encoding
Parallelly process volumes of computationally intensive media data and improve your productivity with consistently reliable results.

SQL and NoSQL Databases
Open the doors to faster query execution and data manipulation. Store and retrieve data quickly while lowering the risk of data corruption or loss.

In-Memory Caching
Accelerate in-memory workloads with ARM CPUs and 256 GB of high-performance DDR4 RAM. Lower latency while improving application responsiveness.

AI and Analytics
Process complex AI algorithms, analyze vast amounts of data, and speed up AI model training with 80 CPU cores running at 3 GHz per core. Scale in minutes via API, CLI, IaC, or WebUI.

Cloud Gaming
Leverage scalable, cloud-native compute, storage, and network resources to ensure fast rendering, low latency, and high frame rates. Grow your player base without sacrificing performance.
Ready to unleash the full potential of cloud-native workloads? Deploy your a1.c5.large instance on Bare Metal Cloud Today!