Veeam Cloud Connect
Backup and Replication
By the Award-Winning Veeam® Cloud Connect Provider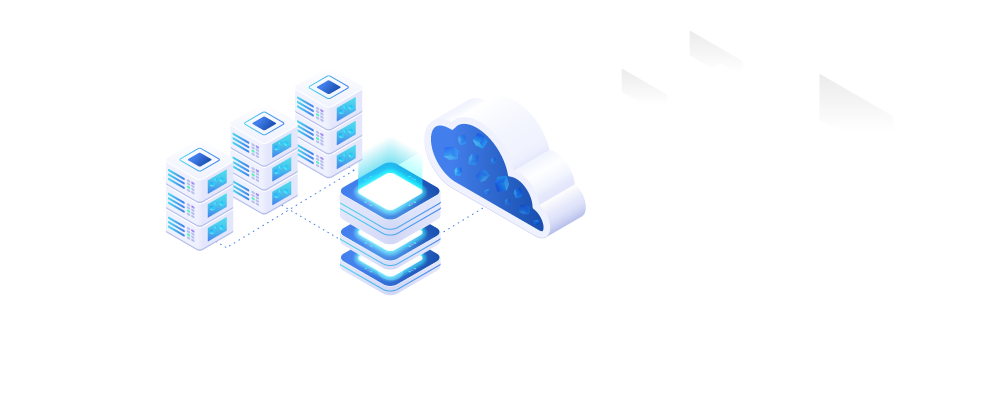 Ensure Always-on Data Access
Eliminate IT environment downtime and ensure your critical data is accessible no matter what. Developed by the industry leader in availability, Veeam Cloud Connect Backup and Replication enable you to store your backups safely and restore them easily at any time. As an award-winning Veeam Cloud Connect provider, phoenixNAP helps you implement and manage these solutions reliably and cost-efficiently.

Accelerated Deployment Timeframes
The service setup usually takes four hours or less with immediate and reliable support.

Fast Recovery Times
Achieve your Recovery Time and Recovery Point Objectives for any workload at any time.

Automated Resource Management
Gain centralized control over your resources with Veeam Service Provider Console (VSPC).




"Our IT team is small — four people — so we're always looking for ways to simplify and expedite data center processes. We trust Veeam and phoenixNAP to help us maintain 24.7 Availability in the most efficient and cost-effective ways possible."
– Brian Patow, IT Manager for Electric Mirror
What is Veeam Cloud Connect?
As a part of the Veeam Availability Suite™, Veeam Cloud Connect represents a comprehensive solution to eliminate the risk of data loss. Quickly provisioned on an on-demand model, it does not require you to own and manage hardware at a second site. You can leverage the full potential of cloud storage, backup, and disaster recovery without CapEx. The flexible provisioning model and scalable pricing help you optimize your IT budget with ease.

Cloud Backup for Veeam
Take advantage of the most flexible and reliable way to backup your data. Easily create your backups and send them to cloud storage repositories via an encrypted connection. Use a self-service platform to recover your data any time.

Cloud Replication for Veeam
The comprehensive image-based replication system provides you with a reliable disaster recovery solution. In case of production downtime, Veeam Cloud Connect replication lets you access a replica of your VM in the cloud to a potential business impact.

Benefits of Extending Backups to the Cloud
By leveraging cloud backup services, you do not have to invest time and money in maintaining legacy backup technologies or building and managing a second backup site. Available at competitive prices, these cutting-edge technologies provide high business value for organizations of any size.
Copy your backups or entire VMs to offsite locations across the U.S., Europe, and Asia.

Ensure high availability of your critical data and applications without hardware investments.
Manage billing and resources from a comprehensive self-service portal.

Achieve proven cost-efficiency via discounts for long-term commitments.
94% of companies that experience a severe data loss never recover.
Make sure your data remains available 24/7/365.
Fortify Your Business with Additional Layers of Protection
Modern workplace spreads data everywhere, expanding the attack surface for ever more sophisticated threats such as malicious insiders or ransomware. phoenixNAP lets you leverage additional security features of Veeam Cloud Connect to keep your backups and critical data safe from both accidental deletion and attackers infiltrating your network.

Insider Protection
Prevent insiders from accidentally or deliberately deleting your critical data by having it moved to an air-gapped location inaccessible from your network. Have phoenixNAP retrieve your data after a breach or data loss event.

Immutable Backups
Temporarily prohibit data modification and deletion to prevent accidental or malicious data corruption. Ensure data authenticity, avoid data loss, and quickly restore business operations when ransomware strikes.
One Platform for All Your Data Availability Operations
One of the greatest advantages of deploying Veeam Cloud Connect through phoenixNAP is the simplicity with which you can manage your availability solutions. You can upload and restore your backups in only several clicks, while Veeam Service Provider Console (VSPC) lets you manage payments and billing, monitor resources, and set role-based access controls. These options let you further simplify your Veeam cloud backup and replication tasks while achieving significant cost savings.
The platform also allows you to set failover and access in case of production site malfunctioning, as well as to allocate backup storage to different locations and modify those settings as you see fit. You can restore full VMs or specific VM files, disks, and guest OS files when needed.
Make deployment and management of end-to-end backup processes simpler than ever.
How to Get Started

Free 30-Day Trial
Test backup latency or server connections, run backup jobs remotely, and monitor your deployments with no commitment. Sign up for phoenixNAP's VSPC portal and try Veeam Cloud Connect Backup for up to 5 TB of your storage for 30 days free of charge.

Skip the Free Trial and Get $150 Credit
Sign up for Veeam Cloud Connect with a minimum 12-month contract. Save $150 and securely back up your data to an off-site location. Ensure data availability and easily access additional security features such as Insider Protection, and Immutability.
Calculate Your Cloud Backup Costs
Use our calculator to get complete pricing information for your desired Veeam Cloud Connect Backup deployment based on your storage repository size, contract length, and specific deployment needs. Know exactly what to expect and get a cloud backup service tailored to your needs while optimizing your IT costs.
Monthly Payment Pricing
(4TB @ $1,440 per year)
Above Pricing is based on the selected storage volume and commitment term.
Expand Your Cloud Service Portfolio with phoenixNAP
The on-demand backup and replication model is a popular way of securing business data against a breach or disaster. Thanks to their capacity and proven reliability, Veeam-powered solutions remain a preferred choice for businesses of all sizes and verticals.
For IT service providers looking to expand their portfolio and offer new options for their customers, phoenixNAP provides Veeam Cloud Connect backup and replication solutions at special conditions. Keep pace with the industry trends with a reliable partner to deliver an enhanced experience to your customers and continue growing your profit.
Reliable Support
Solution experts are always at your disposal for information and assistance regarding your services.

Lucrative Reseller Incentives
Our global IT platform offers ideal conditions for building a successful cloud business.

Self-Service Platform
VSPC takes the hassle out of backup and replication management for both you and your customers.
Get in touch with our representatives for details!
The pricing varies based on your needs, but discounts are available for contracted deployments.
Modern threats require modern solutions.
Leverage industry-leading cloud backup technologies as a service!