SQL Server Hosting
Safe, fast, and workload-optimized systems for your SQL database.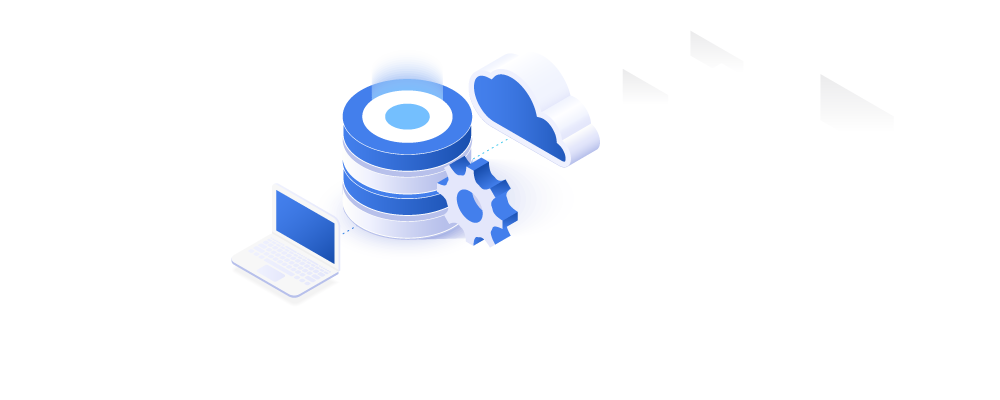 High performance for your business to rely on
Database workloads are resource-heavy, requiring large storage space and high memory density for seamless processing of large volumes of data. Write-intensive files such Bin Logs, Redo Logs, and Double Write Buffer are a primary source of significant data latency with database systems.
For improved performance, increased Transactions per Second (TPS), and enhanced user experience, we recommend using Intel Optane SSD, which help process write-intensive files more efficiently. The configurations below are defined based on our database performance benchmark tests that included two identical FlexServer instances – one using Intel Optane SSD (P4800X) array for write intensive DB files + NAND (Intel S4510) for datastore, and the other one using all NAND including NVMe (Intel P4510) for write-intensive DB files + NAND (Intel S4510) for datastore.
The recommended configurations are based on these performance tests to offer you optimized solutions.
Recommended servers
Good (All Flash)
Dual Xeon Gold 4210R
192GB 2933MHz DDR4 RAM
2x Intel Optane P4800X NVMe 375GB
4x 1TB NVMe SSD
P4510 (RAID 5 Recommended)
Hybrid RAID
Intel VROC
Better (All Flash)
Dual Xeon Gold 6258R
384GB 2933MHz DDR4 RAM
2x Intel Optane P4800X NVMe 750GB
4x 1TB NVMe SSD
P4510 (RAID 5 Recommended)
Hybrid RAID
Intel VROC
Best (All Flash)
Dual Xeon Gold 6258R
768GB 2933MHz DDR4 RAM
2x Intel Optane P4800X NVMe 1.5TB
4x 2TB NVMe SSD
P4510 (RAID 5 Recommended)
Hybrid RAID
Intel VROC
Dynamic Workloads
Bare Metal Cloud
API-driven dedicated servers
<120 seconds setup
API and CLI
Certified Infrastructure as Code Integrations
20 Gbps + 50 Gbps Network
Hourly billing and monthly reservations
Deploy Now
Would you like to discuss these performance comparisons?
Get in touch with us for details on our benchmark tests and deploying these custom configurations.
SQL Server Hosting Features
phoenixNAP's SQL hosting servers are OPEX-based solutions optimized for even the most demanding workloads. Cutting-edge hardware technology and DDoS protection enable seamless and safe completion of any DBMS-related tasks. Upgradable components allow for increased flexibility and consequent productivity boost, maximizing effectiveness and lowering TCO.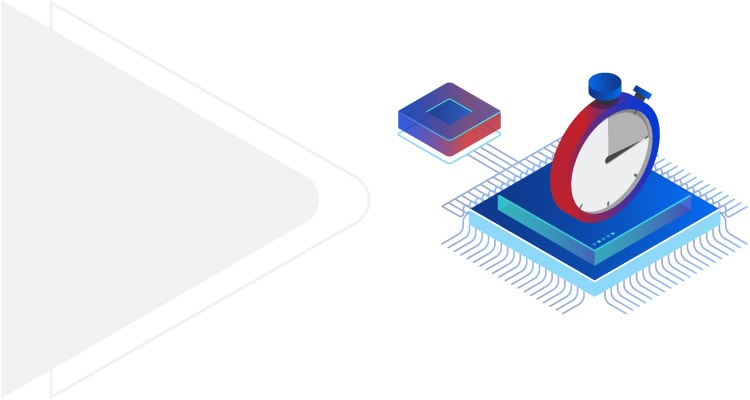 Intel Xeon Scalable Processors
Created with the goal of handling complex database management tasks, the latest generation Intel Xeon Scalable processors get the job done with minimum latency. Boasting optimized core count and clock speeds, these CPUs deliver industry-leading results.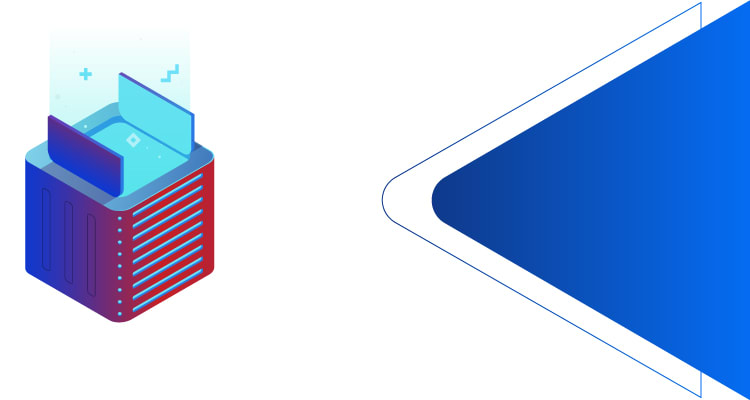 Flexible Storage and Memory Options
phoenixNAP's versatile offer of reliable memory and storage options enables smooth processing of large data volumes. From SATA, SSD, and NVMe drives for blazing fast read and write speeds, all the way to the bleeding edge IPOS storage, you can choose a system that fits your needs best. Tailor them to your SQL database requirements and upgrade further as your demands change.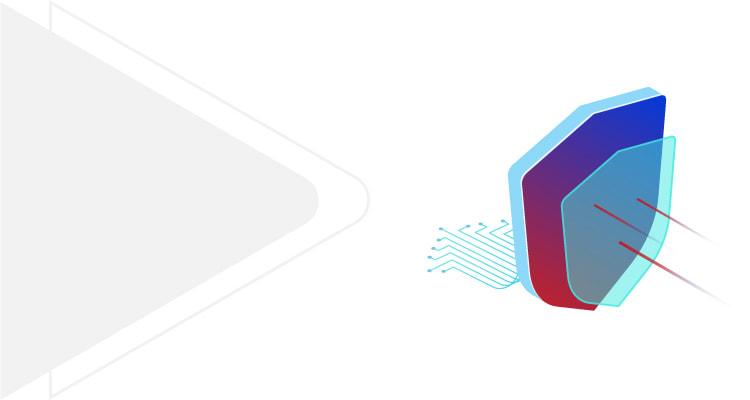 Protected and Connected
With safety being an absolute necessity for database hosting, phoenixNAP provides you with 20 Gbps free DDoS protection to ensure your data is yours only. The availability of 10 GB bandwidth option for Public + Private networking lets you ensure maximum speeds of your SQL databases as a part of a large-scale infrastructure.

Blazing fast performance and optimized capacity for stellar business results.
Why are phoenixNAP Database Servers the Right Solution for You?
The infrastructure on which your databases run determines their performance and reliability. Database Servers from phoenixNAP's SQL server hosting portfolio leverage state-of-the-art technology and hardware, providing seamless performance. With support for MySQL and MongoDB, as well as MariaDB, Apache Cassandra, and PostgresSQL, an ideal solution can be deployed for just about any database management system, adapted to your workload.

Wherever you are
Available globally from strategic locations in the US, Europe, and Asia-Pacific

Protection Included
20 Gbps DDoS protection comes free of charge with every server

Customizable
Adapt your server to your needs and upgrade components as you see fit

Testimonial
"PhoenixNAP continually impresses us by being outstanding in every regard. The network is rock-solid, and the facilities are secure, clean and attractive. Their product offerings are diverse, flexible, cost-effective, and scalable – ideal for tailoring solutions to every situation we've encountered. Everyone we've dealt with at phoenixNAP – from sales staff to NOC support to engineers – has been thoroughly professional, pleasant, and responsive. They've proven to be an ideal partner in growth for Main Advantage."
– Scott Barclay, President, Main Advantage Technology Services
Order Today
Choose your ideal SQL Database Server solution from our recommended list and order today!
For customized options and possible discounts, get in touch with our solution engineers.
SQL Server Hosting Q&A
SQL databases are usually large and require servers that can handle such a workload.
Choosing optimized infrastructure is crucial for ensuring secure, reliable, and fast workflow.
Having issues you need assistance with? Refer to our Knowledge Base
What is SQL Server Hosting?
SQL Server Hosting by phoenixNAP enables use of servers and infrastructure for your database, renting all the hardware and horsepower needed for your database management needs. It comprises a workload-optimized, safe, and seamless solution for reliable database utilization. The dedicated infrastructure provides you with everything necessary for hosting and accessing your databases with ease, eliminating the "noisy neighbor" problem.
How do I host an SQL Server database?
Hosting your database on a phoenixNAP Database server is fairly simple, especially with 24/7 support of our dedicated and skillful staff. After choosing either a preconfigured server instance or creating a new Dedicated Server altogether, you can process your order and choose the ideal hardware and software for your workload. Select MS SQL Server Enterprise (40 cores) in the "Software options" section of the "Configuration options" page. Once your order is placed, you will be contacted for server and database deployment.
How do I access my SQL Server?
Based on the operating system you use, there is a set of SQL commands used for communicating with the server, pulling data, and issuing specific commands. From Windows, this is done through Microsoft SQL Server Management Studio (SSMS). After connecting to your Database Engine, you connect to your hosted SQL Server on phoenixNAP Database Server, set your preferences up and you are good to go.
What is the difference between Web server and Database server?
Web servers encompass software and hardware that uses HTTP (Hypertext Transfer Protocol), among others, to respond to client requests. They are mostly used for website hosting and development, as well as emails (SMTP protocol), file transfer (FTP), or data storage.
Database Servers are used for storing, accessing, and retrieving database data. They use the Database Management System (DBMS) for database record search, selection, access, and delivery to the network that requested the information.
What are the use cases for database servers?
Financial and retail services can use database servers for storing and manipulating their complex trading, customer, regulatory, analytics, and various other data. An IoT platform or a web application could use a database server for collecting and storing data from various devices accessing them (user data, error logs, etc.).