Dedicated Server Hosting
Raw horsepower for refined business needs.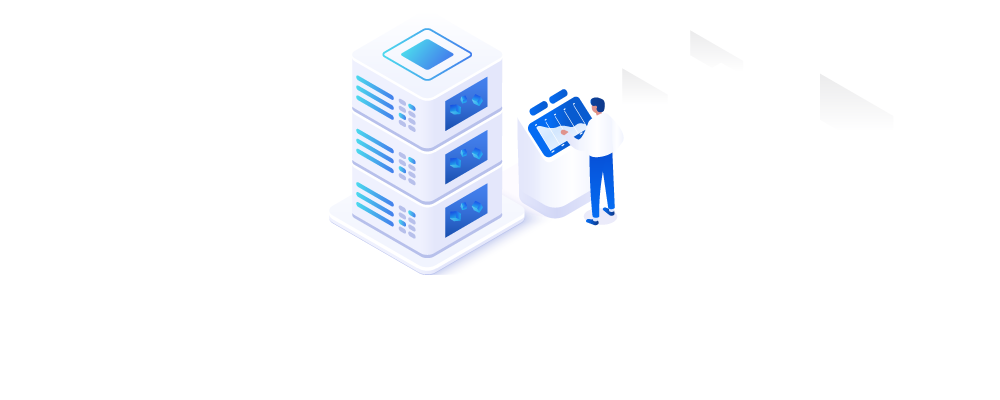 Set up a workload-optimized server today.
Flexible deployment options, custom configurations, and powerful hardware make dedicated servers applicable for a wide variety of use cases. Whether you are looking to build an IT platform for a small business or deploy a large-scale infrastructure, phoenixNAP's dedicated server solutions can meet your needs.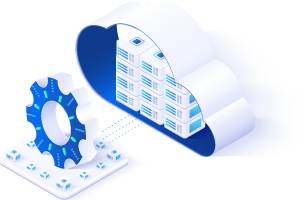 Automated Provisioning with Bare Metal Cloud
Deploy pre-configured dedicated server instances in less than 60 seconds! Explore all the features of our Bare Metal Cloud Platform.
Take a look at the complete selection of servers and choose the one that fits your needs best.
Prefer pre-configured instances with hourly billing options?
Discover how Dedicated Servers compare to our cloud-native dedicated server platform Bare Metal Cloud.
Dedicated Hardware. Built-In Security.
Root Access to Your Server.
Access high-end compute, storage, and private network resources to build an IT platform tailored to your needs. As a single-tenant environment, phoenixNAP's dedicated servers deliver optimized compute power at an opex model, while you remain in control of your configuration.

Guaranteed Availability
Comprehensive, DDoS-protected global data center network delivers 100% uptime for your critical workloads.

High-Performance Hardware
Support your business processes with optimized hardware solutions. Fully leverage your resources for improved performance.

Full Control
With root access, IPMI support, API-enabled platform, and on-demand deployments, you retain full control of all your systems.

Testimonial
"phoenixNAP offered month-to-month plans for dedicated servers which worked perfectly for me. I felt I had little to lose by trying and quickly started feeling that phoenixNAP was/is very nice to work with. Being flexible and understanding customer needs is what leads to long term customers."
– Mike Paradis, Project Management / Network Engineer, NutPile Networks
Leverage high-capacity processing technology
with cloud-like flexibility
Fully customizable dedicated web hosting services let you adjust your IT platform to your business. Configure your web servers to your liking and scale storage, disk space, or bandwidth as your demands grow. You can customize your environment to achieve the highest levels of security and processing performance even at peak times.
With a toolset of progressive hardware and data center technologies, phoenixNAP helps you achieve your performance and security goals. Choose hard disk drives (HDD) or solid-state drives (SSD) based on your needs. You can configure and upgrade RAM and CPU resources anytime. All solutions come with free DDoS protection to ensure security of your data.

SSD / NVMe (PCIe SSD)
Access industry-leading storage and memory technologies optimized for accelerated processing of data-intensive workloads.

Large-Capacity Storage
Experience enhanced reliability. phoenixNAP lets you configure large storage drives to support your complex data.

Scalable CPU and GPU
phoenixNAP's CPU and GPU technologies provide exceptional support for AI/ML/DL, graphics-heavy, and multimedia processing.
100% of power utilization.
Deploy and upgrade on demand.

Want to test our high-speed network?

Interested in custom configurations and available discounts?
Build a custom and scalable IT platform using
prime data center resources.
A dedicated server offers you the comfort of a single-tenant platform with the flexibility of cloud pricing. Deploy enterprise-grade hardware on an opex-based pricing model to maximize your use of IT resources and ensure optimum performance.
phoenixNAP lets you choose a configuration that meets your processing needs and scale as your demands grow. With a wide selection of processors, drives (HDD or SSD), and RAM options at your disposal, you can set up a system that adequately supports your daily operations. Simultaneously, you can optimize your IT budget with flexible payment models.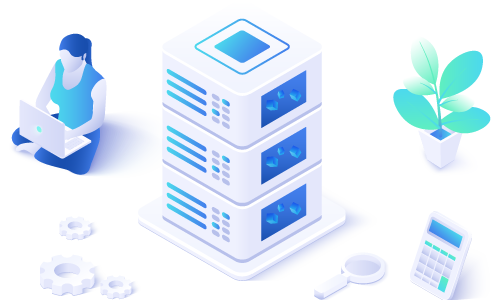 Dedicated Server Hardware Features
SLA-backed uptime
Flexible bandwidth options
On-demand pricing
Enterprise-grade security
24/7 Expert Support
Control your IT backbone for improved business results.
phoenixNAP's dedicated servers provide you with optimum flexibility and improved controlled over your IT resources. Architected to support the sophisticated needs of modern organizations, our fully-customizable solutions let you leverage the latest processing and graphics technologies on-demand.
Meet our technology partners:
In collaboration with industry leaders such as Intel and Supermicro, we continuously work to develop new platform solutions for modern organizations. Our offering is designed to address the growing needs for storage and compute power, without requiring any capex investments. Take advantage of the latest generation technologies to advance your business.
If you're ready to order and start building your new platform, click the button below to contact us.
Dedicated Servers vs Bare Metal Cloud
If you're looking to automate your infrastructure management tasks, Bare Metal Cloud lets you deploy physical servers in a matter of minutes. You can provision and delete servers using API or certified Infrastructure as Code modules (Ansible, Pulumi, Terraform), while choosing between hourly and monthly billing models. With SUSE Rancher integration, Bare Metal Cloud is an ideal platform to automate provisioning of high availability Kubernetes clusters.
Follow the link below to learn more about the Bare Metal Cloud features or watch this short tutorial to learn how easy it is to deploy your first server with Bare Metal Cloud.
No noisy neighbors. No overhead. No hidden costs.
phoenixNAP's dedicated servers give you full control over your IT.
Need more details?
Browse our FAQ and knowledge base sections for additional information.
What is a dedicated server?
A dedicated server is a single-tenant hosting platform that provides you with full control over your IT infrastructure resources. As opposed to shared hosting solutions, a dedicated server does not host multiple tenants. This means that all compute, storage, and network resources are used by one client for his/her specific services and applications.?
What does a dedicated server do?
A dedicated server allows you to securely host any business service or application. As a single-tenant solution, it provides you with improved data protection and more control compared to shared hosting platforms. It lets you host websites, databases, multimedia applications, streaming services, productivity applications, enterprise resource planning (ERP) systems, and other services.?
Why choose Dedicated hosting?
Organizations that need to meet consistent 24/7 performance demand can choose a dedicated server to protect their workloads, ensure seamless service delivery, and provide an excellent experience to their customers. This option is more expensive than shared hosting and it is often used for robust architectures or demanding applications.
What are the advantages of Dedicated Server?
The key advantage of a dedicated server over shared hosting is its performance potential. With improved hardware components, it can support even the most demanding workloads and ensure consistent delivery even at peak times. Additional advantages include security, flexibility, and scalability.
What is the difference between a VPS and a dedicated server?
A Virtual Private Server (VPS) solution is very similar to a dedicated server in terms of performance potential and data security. The difference is in the delivery, i.e. a VPS is a virtualized environment on a shared hosting platform, while with a dedicated server you have full control over your resources.
What systems can I use to manage my server?
phoenixNAP's servers can be managed with most of the most popular web hosting manager (WHM) solutions such as cPanel, Plesk, and Webmin. phoenixNAP's Client Portal (PNCP) also allows you to streamline resource management by providing full API access and a single pane of glass for your server, DNS management, user access control, billing, support tickets, and other activities.
Can I run Windows, Linux operating systems, or Microsoft SQL and MySQL databases on my server?
Yes. We support a wide range of operating systems and databases, including but not limited to CentOS, Ubuntu, Debian, Windows Server 2008/2012/2016 standard and data center editions as well as VMWare ESXi. Our experts will install custom ISO's per your request as well at no additional costs.
What backup and disaster recovery solutions are available?
phoenixNAP provides cloud backup and disaster recovery options specifically designed for bare metal environments. Contact our solution experts to recommend you the best choice for your business.
Are my dedicated servers DDoS-protected?
Yes. we provide bundled DDoS mitigation as a completely free service with each of our dedicated server hosting plans. The free DDoS protection for small and medium-size attacks enables you to keep your online business available without adding extreme DDoS protection costs to your bottom line.
What are my SLAs and support options?
phoenixNAP bare metal servers come with industry-leading SLA guarantees of 100% network uptime, 20-minutes response times, and 4-hour hardware replacement guarantees. A 24/7 NOC department is at your disposal for support and questions.
How is server bandwidth billed?
phoenixNAP's dedicated hosting gives you access to premium carrier blend with 100% uptime SLA (check out carriers in each location on our network map). The offerings include either a 100Mbps, 1Gbps or 10Gbps uplink and use a packaged bandwidth model. We include maximum of 15TB or 5TB free bandwidth (depending on your server deployment location) with all base server configurations and you can easily scale the bandwidth allotment size with our upgrade packages if you have higher data transfer requirements.