Cloud Object Storage
Global storage infrastructure built for developers and businesses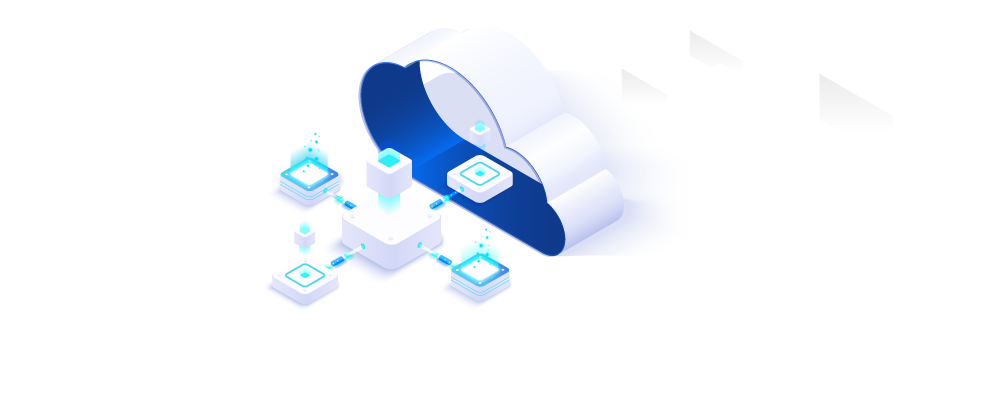 S3 API Compatible Object Storage
Powerful yet simple object storage infrastructure carefully engineered to deliver superior performance, flexibility, and scalability. Use cloud object storage solutions from phoenixNAP to easily store and scale all types of data across multiple geographic locations.

Highly Scalable
Upload large amounts of data and scale up or down on demand.

Predictable Pricing
No hidden charges. Only pay for storage and outgoing bandwidth usage.

Globally Available
Available across three data centers: Phoenix, Ashburn, and Amsterdam.

Free Internal Traffic
Transfer as much data as you need within our network absolutely free of charge.

S3-Compatible
Use the flexibility of the S3 API to easily store, retrieve, and manage your data.

Encrypted
Fully protected and secured storage, data transfer encrypted with SSL.
Store petabytes of digital content
without experiencing performance degradation.
Expand the Potential of Object Storage with Bare Metal Cloud
phoenixNAP's Bare Metal Cloud offers you powerful and secure dedicated servers provisioned in a cloud-like manner. With API-driven server deployment and automated infrastructure management through popular IaC tools, scaling both your compute and storage infrastructure is as simple as writing a few lines of code.
Through more than 30 pre-configured instances, you can choose a server optimized for your workloads and deploy it globally in minutes, gaining easy access to petabytes of S3-compatible Object Storage. With flexible billing and bandwidth options and free 15 TB bandwidth, Bare Metal Cloud lets DevOps and IT operators modernize their infrastructure while optimizing IT spend. Expand your storage capacity further with Object Storage and maximize availability, portability, and security for your unstructured data.
Other Object Storage-Compatible phoenixNAP Solutions

Managed Backup for Microsoft 365

Veeam Backup and Replication

Object Storage Plugin for VMware Cloud Director
Coming soon to Data Security Cloud and Virtual Private Data Center!
How Does Object Storage Work?
Object storage is built for scale, adapting to the storage needs of modern computing. As such, it helps you overcome the management complexity and data hierarchy limitations of file and block storage models. It is a flat file space that stores data as objects, adding metadata and unique identifiers to describe and locate them.

An object comprises of the file, its ID, metadata, and attributes. Metadata contains file information, making it possible to search and index the object with increased performance. Attributes contain instructions for reading, writing, and deletion privileges.

Objects are stored in buckets that can scale to hold billions of similar or related objects. The stored objects are further replicated to other buckets on physically separated devices in the cloud for additional redundancy and enhanced data integrity and security.

The user interacts with the buckets via the industry-standard S3 API, working out of the box with most modern applications. The fact that the app is the storage client expands the ecosystem beyond a single OS and makes data more easily distributed across multiple platforms, and storage devices.

The data written to the Object Storage is SSL-encrypted in transit and can be further encrypted at rest. For additional resilience, you can make your data immutable with the object lock function, replicate it across multiple nodes, or segment it with erasure coding for enterprise-level availability.
Why Do You Need Object Storage?
Object Storage caters to the needs of Internet workloads such as web apps, websites, web hosting, or content delivery, making it easy to store, analyze, and extract insights from petabytes of unstructured data. With effectively limitless capacity, it is a secure storage tier for archiving volumes of growing data for compliance or regulatory purposes and a better alternative to the traditional tape storage.
The S3 API enables rapid search, easy scaling, and instant data access across hybrid cloud and multi-cloud environments. This allows you to span your storage pool globally, supporting the needs of your cloud-native applications.
Other benefits of Object Storage:
Store and analyze massive amounts of data at lower costs.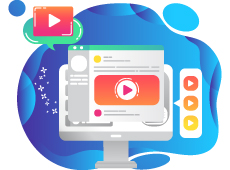 Media and Entertainment
Use object storage to store, retrieve, and reuse high volumes of image, graphic, video, or audio files and make them accessible to your users anywhere in the world at lightning speed. Easily scale as your digital content grows and let your team leverage metadata for fast queries and faster postproduction.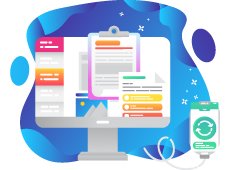 Content Distribution and File Sharing
Take the load off your servers by moving your app's downloadable assets such as media, software, video, or audio files to Object Storage. Support collaboration between geo-distributed teams with information access and privilege regulation, noting each modification in the metadata.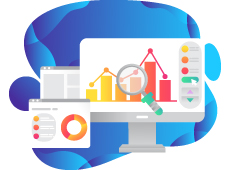 Big Data Analytics
Store and access massive datasets and let your ML or AI apps take full advantage of unmatched Object Storage scalability, robust APIs, and rich metadata. Collect global IoT data efficiently and cost-effectively in a single data pool, extracting value from it or using it to train your machine learning platform.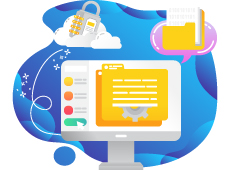 Sensitive Data Archiving
Object Storage is ideal for businesses that require reliable elastic storage to ensure compliance with long-term data retention policies and maintain low costs of these operations. Protect your medical scan records, video surveillance data, or other sensitive write-once-read-many assets.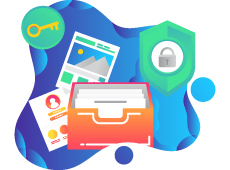 Data Protection
Store backups of all kinds of immutable data safely securely and use Object Storage as a perfect way of achieving the 3-2-1 backup rule or implementing an affordable DR solution. Automated data replication lets you restore assets quickly, keeping your business operational in case a disaster strikes.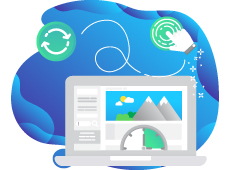 Static website hosting
Enhance the speed and availability of your static web pages with minimum investments and no software upgrades, web server configuration, security upkeep, or other maintenance tasks. Object storage provides an inexpensive way to host static web assets such as HTML, CSS, and JavaScript files.
Testimonial
"phoenixNAP continually impresses us by being outstanding in every regard. The network is rock-solid, and the facilities are secure, clean and attractive. Their product offerings are diverse, flexible, cost-effective, and scalable – ideal for tailoring solutions to every situation we've encountered."
– Scott Barclay, President of Main Advantage Technology Services
Enable Immutability to Tamperproof your Backups!
Leverage phoenixNAP's Veeam-compatible S3 cloud object storage to create a virtual air-gap and bulletproof your critical backup data against ever-growing ransomware threats.
Backups are essential for ensuring business continuity, which makes them increasingly attractive ransomware targets. Cybercriminals today rely on encrypting and deleting backup data first to cripple organizations' ability to recover. This way they make the ransom payment their only choice.
The new Object Lock data immutability feature, available in Veeam Backup & Replication V10 and above, enables companies to prohibit any changes on the stored data for a specified amount of time. Backups are protected against accidental and malicious modifications to ensure their availability in case of a disaster.
Even if cybercriminals manage to gain access to your backups, they won't be able to delete or modify them as the Object Lock feature would keep them protected in an immutable state.

Flexible and Predictable Pricing
Manage your storage and outgoing bandwidth usage from an intuitive control panel interface and pay only for the resources you use.
| | |
| --- | --- |
| First 10TB / month | $0.0220 per GB / $23.00 per TB |
| Next 90TB / month | $0.0205 per GB / $21.00 per TB |
| Next 400TB / month | $0.0195 per GB / $20.00 per TB |
| Next 500TB / month | $0.0185 per GB / $19.00 per TB |
| Over 1PB / month | $0.0175 per GB / $18.00 per TB |
| | |
| --- | --- |
| First 30 TB / month | Free |
| Next 70 TB / month | $0.030 per GB / $31.00 per TB |
| Over 100TB / month | $0.025 per GB / $26.00 per TB |
Leverage phoenixNAP's Object Storage Service Today!
Interested in transferring large amounts of data to our globally available, highly-scalable Object Storage infrastructure?