Virtualization Servers
Flexible solutions built to meet your processing and memory requirements.
Optimize your architecture. Maximize business results.
Choosing a solid hardware foundation for virtualization workloads translates into lower IT expenses and improved business productivity. phoenixNAP offers you best-in-class physical servers and lets you scale CPU and RAM on-demand. The following configurations are recommended for virtualized environments, offering the best cost-to-performance ratio.
Recommended servers
Light Workloads
2 × Intel Xeon Gold 6258R (40×2.10GHz)
Comparable to Xeon Gold 5218R Processors
384GB DDR4 RAM
2×1TB NVMe + 2×1.9TB SSD
10Gbps network (private + public)
15TB bandwidth
20Gbps DDoS
Order Now
Medium Workloads
2 × Intel Xeon Gold 6258R (52 x 2.10 GHz)
Comparable to Xeon Gold 6230R Processors
512GB DDR4 RAM
2×1TB NVMe + 2×1.9TB SSD
10Gbps network (private + public)
15TB bandwidth
20Gbps DDoS
Order Now
Heavy Workloads
2 × Intel Xeon Gold 6258R (56 x 2.70 GHz)
Comparable to Xeon Gold 6258R Processors
768GB DDR4 RAM
2×2TB NVMe + 2×1.9TB SSD
10Gbps network (private + public)
15TB bandwidth
20Gbps DDoS
Order Now
Feature Highlights
Powered by the latest generation Intel CPUs, the recommended servers deliver on performance and efficiency. The high core count and clock speeds ensure all-round performance regardless of the number of VMs you run. In addition to this, hardware-enhanced security and phoenixNAP's DDoS-protected global network keep your data safe.
Virtualization-Optimized CPUs
The 2nd Gen Intel Xeon Scalable processor family provides the optimum number of cores to allow for the creation of complex VM clusters. As a critical capability of virtualized servers, excellent performance translates into significant business benefits.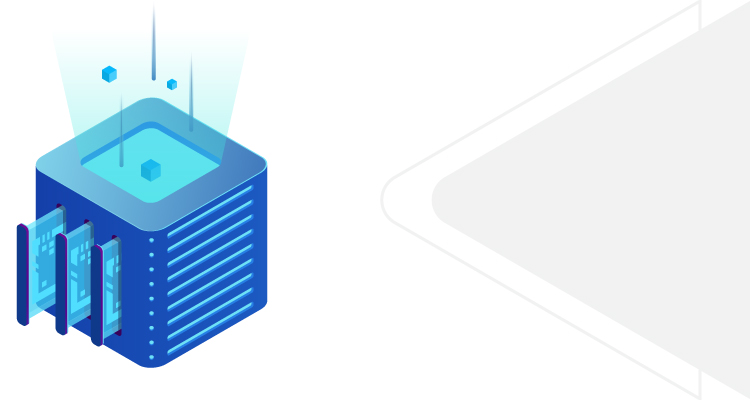 Storage and Memory Options
Together with CPU, memory and storage are critical considerations for ensuring efficiency of virtualized environments. Power up your physical sever with industry leading SSD, NVMe, and SATA options to achieve maximum efficiency.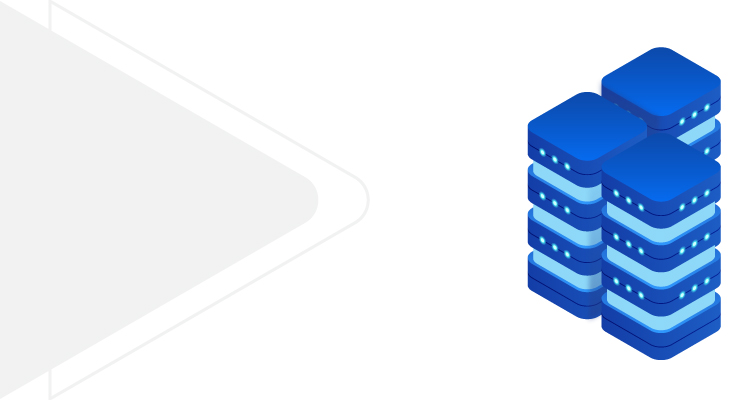 Backup and Disaster Recovery
Back up your critical workloads with industry-leading backup and disaster recovery solutions. phoenixNAP offers a range of on-demand services that help you ensure availability of your IT infrastructure even in case of disaster.
Not what you're looking for? Click the button below to browse all of our dedicated servers.
Increase productivity.
Reduce time-to-market.
Why Build a Virtualized Server with phoenixNAP
With phoenixNAP's dedicated server systems, you can build a virtualized environment that remains stable even at peak times. Our service delivery models allow you to scale your resources on demand and achieve your performance, availability, and security goals.

Solid Performance
Leverage the variety of CPU and RAM options to build a platform tailored to your needs.

Global Availability
Deploy dedicated servers on strategic locations in the US, Europe, and Asia-Pacific.

Secure Network
All servers are delivered with FREE 20 Gbps of DDoS protection.

Testimonial
"When looking to expand, we examined and did personal tours with several of the data centers in the Valley. We were wasting our time though because phoenixNAP was by far the best we found. They had the most carriers, which allowed for the cheapest, fastest and highest quality bandwidth, as well as extremely competitive pricing on cabinets."
– Dennett Ingram, Owner, EpicUp
Order one of our recommended servers today or contact us for more details on how you can deploy and customize your own server.
Server Virtualization Q&A
In a dynamic or rapidly growing environment, managing your VMs, network, and storage can be a challenge. We have prepared a series of Knowledge Base articles to help you with some of the most common challenges in building and managing a virtualized environment.
Take a look at the selected Q&As to solve your issues.
VMware VCloud Director Tutorial & Quick Start Guide
This document is a quick-start guide to the phoenixNAP Virtual Private Data Center and Data Security Cloud products.Both of these products utilize the VMware vCloud Director user interface to manage virtual machines, networking and storage solutions.
This article covers step by step, how to perform initial network configuration, how to create a vApp, and lastly, how to connect a VM to the internet.
Browse our Knowledge Base
Containers Vs Virtual Machines (VMs): What's The Difference?
Both virtual machines and containers are used to created isolated virtual environments for developing and testing applications or software. The question is how they differ.
This article examines the two concepts to help understand the difference between a container and a VM. It defines containers and virtual machines separately, as well as side-by-side, to see what makes one distinct from the other.
Browse our Knowledge Base
Docker Image Vs Container: The Major Differences
Docker is an open-source software designed to facilitate and simplify application development. It is a set of platform-as-a-service products that create isolated virtualized environments for building, deploying, and testing applications.
This article explains how the two differ, as well as how they are related. Read more to find out.
Browse our Knowledge Base
Understanding Kubernetes Architecture With Diagrams
This tutorial is the first in a series of articles that focus on Kubernetes and the concept of container deployment. Kubernetes is a tool used to manage clusters of containerized applications. In computing, this process is often referred to as orchestration.
Understanding Kubernetes architecture is crucial for deploying and maintaining containerized applications.
Browse our Knowledge Base
What Is A Hypervisor? Types Of Hypervisors 1 & 2
Server virtualization currently is a trending topic in the IT world. Its popularity and adoption keeps growing, especially in enterprise environments.
What makes virtualization possible is hypervisors.
In this article, we will discuss what hypervisors are, how they work, and the different types that exist.
Browse our Knowledge Base