Business Continuity and
Data Availability with DRaaS
A Representative Vendor in Gartner's 2020 Market
Guide for Disaster Recovery as a Service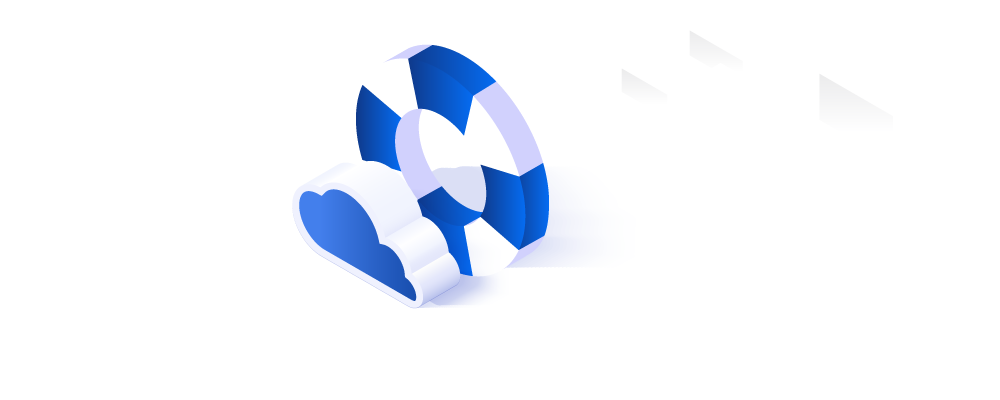 Disaster Recovery for
VMware Environments
A robust disaster recovery solution for vSphere-based environments

Veeam-Based Disaster
Recovery Solutions
Advanced image-based replication developed by the leader in the availability market

Enterprise-Class Disaster
Recovery Powered by Zerto
Stress-tested and benchmarked infrastructure built to deliver uninterrupted performance
Achieve Business Continuity. Minimize Disruptions.
90% of businesses without a disaster recovery plan close after a major disruption.
Eliminate this risk with industry-leading Disaster-Recovery-as-a-Service (DRaaS) solutions.
Enabling you to quickly recover your data after an outage, downtime or breach, DRaaS is critical for achieving business continuity. phoenixNAP's state-of-the-art technologies let you securely replicate your critical workloads to one of our global locations and restore them in a matter of minutes. With our Veeam, Zerto, and Carbonite solutions, you can resume your business operations in a matter of minutes to minimize disruptions and revenue loss.

Automated recovery of Tier 1 applications from your DRaaS instance
Minimum downtime and impact on performance and user productivity

No need to invest in purchasing and dedicating new assets to DR
See why customers love phoenixNAP
"phoenixNAP is included in almost every disaster scenario that we discuss. Knowing that they are there for us with available space for a call center, our gear, their accommodating staff, and ability to get things done in an efficient manner is a huge part of our plan."
– Dale Pikula, Network Engineer at 1st Guard
Reach Your Security and Compliance Goals
How Disaster Recovery-as-a-Service Helps you Avoid Data Loss
The cost per hour of downtime is estimated to be between $10,000 to over $5 million[1] per hour. This amount includes everything from critical services downtime and breach detection to loss of IT and employee productivity, which significantly factor in calculating the total cost.
A cloud-based Disaster Recovery-as-a-Service (DRaaS) solution helps you avoid these costs. Your DRaaS instance will keep the latest versions of your critical workloads on a secure server, enabling quick recovery. In case of accidental deletion, natural disasters, and human errors, you will be able to resume your operations in a matter of minutes. DRaaS enables you to:
Why Consider DRaaS?
As an effective method of reaching data availability, DRaaS enables organizations of different sizes or verticals to meet a variety of business goals.

Compliance and Regulated Industries
Always-on availability is a requirement to achieve compliance in regulated industries. phoenixNAP's secure solutions help you meet this goal with reliable solutions.

Ecommerce, Hosting, and SaaS
Organizations with highly dynamic workloads and constantly growing audience can leverage DRaaS to provide exceptional experience to their customers.

Added Capacity for Critical Workloads
Organizations that already have some form of backup or disaster recovery solution can leverage cloud-based DRaaS to add capacity to their existing infrastructure without investing in hardware, licences, etc.

Ransomware Protection
With ransomare on the rise, organizations of all sizes need effective protection against attacker. DRaaS ensures you always have your latest data available so you would not have to pay ransom to save your business.
Experience Always-On Availability with
Disaster Recovery-as-a-Service (DRaaS)
How it Works
The diversity of technologies we work with enables us to offer you customized solutions that successfully meet your business needs. You set your RTO and RPO goals, decide on the DR server location, and our solution experts will offer you a suitable solution for your environment. Our custom SLAs, flexible failover and failback options, and easy deployment process enable you to deploy your DRaaS instance quickly and comfortably.

VMware disaster recovery solution provides hypervisor-based replication and recovery options for your VMware environment. It is the most robust and the most cost-efficient option for vSphere-based workloads, providing flexibility of implementation while ensuring maximum protection of your critical data. Seamlessly integrated to your existing infrastructure and providing a unified management interface, this option ensure simple disaster recovery management.
phoenixNAP is a Premier Service Provider in the VMware® Cloud Provider Program, providing expert support and guidance for your disaster recovery strategy. Contact us to learn more about features and pricing!
Cloud-Based Disaster Recovery Powered by Veeam
Have your DR site configured in hours and enjoy 24/7/365 expert support of phoenixNAP teams. As an award-winning Veeam Cloud & Service provider partner, we offer you reliable, fast, and efficient implementation of Veeam DRaaS solution. Ensure always-on availability of your critical data and eliminate the risk of business disruption.
Veeam DRaaS is an image-based solution that ensures your critical applications are securely replicated to the cloud. With the option to access them any time, you ensure business operability even in case of a disaster.

Enterprise-Class Disaster Recovery Powered by Zerto

HAs a pioneer in the cloud-based disaster recovery, Zerto provides cutting-edge technologies that let you to replicate your critical data to one or more sites. Its flexible failover and failback options, stress-tested infrastructure, and low RTO and RPO targets enable you to achieve high nines.
Available from phoenixNAP on an opex-based model, Zerto DRaaS is a cost-effective solution for ensuring business continuity. You do not need to invest in compute, network, and storage hardware in order to build the second DRaaS site. Simply choose any of our strategic global locations to set up your DR site and achieve redundancy.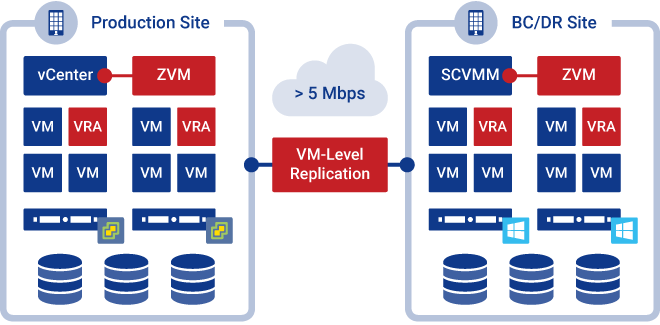 Why phoenixNAP?
Working with industry leaders in cloud, virtualization, and replication technologies, phoenixNAP provisions best-in-class solutions to support your business needs. Our team of experts works with you continually to ensure your excellent experience and peace of mind.
Simple onboarding - your DRaaS instance can be created in a matter of hours after we evaluate your environment and your business needs.
Flexible SLAs - Our team works closely with you to create a SLA that fully covers your needs and outlines our business relationship in detail.
Dynamic document development process - our business agreement will be developed in feedback cycles to ensure both of our companies feel comfortable.
24/7/365 assistance - our team of experts is at your disposal any time to provide you with the best possible consultancy, assistance and support experience
Quarterly, Bi-Annual, or Annual QBRs - In agreement with you, we will set regular business meetings to make sure your environment follows your business development.
Gartner "Market Guide for Disaster Recovery as a Service," Ron Blair, et al, 25 June 2020 Gartner does not endorse any vendor, product or service depicted in its research publications and does not advise technology users to select only those vendors with the highest ratings or other designation.
Gartner research publications consist of the opinions of Gartner's Research & Advisory organization and should not be construed as statements of fact. Gartner disclaims all warranties, expressed or implied, with respect to this research, including any warranties of merchantability or fitness for a particular purpose.