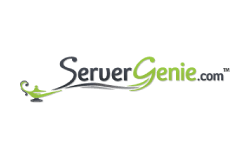 Case Study
How to Ensure Consumers' Trust with a Reliable Data Center Providerb
CHALLENGE
Being in business for 20 years, ServerGenie.com toured hundreds of data centers and met with hundreds of web hosting companies. It has seen data center providers come and go and was looking for the one that would stand the test of time. This was critical for it to be able to ensure customers' trust, which is its core focus.
SOLUTION
phoenixNAP dedicated servers are provisioned from multiple global locations and are available on flexible pricing models. All systems are powered by industry-leading hardware technologies, delivering excellent performance, advanced security, and enhanced network speeds. phoenixNAP's global network backbone supports multiple connection speeds and delivers up to 2.35+ Tbps capacity. Opened in 2010, phoenixNAP has gained the reputation as a trusted provider that it maintains to this day. This is the key reason why ServerGenie.com turned to it to overcome the challenges it was facing. phoenixNAP's solutions enabled ServerGenie.com to save time by ensuring fast hardware provisioning and to reach target markets by providing servers in strategic data center locations.
BENEFITS
The additional two factors that drove ServerGenie.com to choose phoenixNAP were consistency and security. With phoenixNAP's instant support, ServerGenie.com is able to provide more reliable services to their clients. In addition, physical security, DDoS protection, and having a wide array of security options available help ensure data protection.
The cloud is ever expanding and ServerGenie.com is looking to increase its footprint in the managed cloud arena. It will continue to innovate and improve its services in order to help its clients save even more money and allow them to reinvest that savings back into their business, whether it be more marketing money, employees, or physical expansion.
"Whether it is straightforward pricing that is easy to understand or the uptime, consistency is king for us. Support is fast and picks up as soon as we call if we need any help. Our clients should sleep well at night thanks to the overall package of high-end data centers, high-end hardware, and top-level managed support the partnership of phoenixNAP and ServerGenie provide."