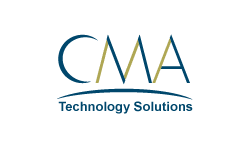 Case Study
How CMA Technology Solutions Grew their Business with phoenixNAP's Global Data Protection Options
CHALLENGE
Partnering with Veeam since 2009, CMA has helped numerous organizations protect their data and meet their continuity goals with Veeam-powered solutions and. Veeam is an industry leader that continually innovates to provide modern businesses with critical data protection capabilities. Offering easy-to-use backup and replication systems, it enables physical, virtual, and cloud data protection.
SOLUTION
CMA was searching for data center providers that could match well with what they were looking to deliver to their clients. After evaluating the available options, it selected phoenixNAP because of the wide breadth of services offered and data center locations. phoenixNAP is a global data center provider offering Veeam-powered services from six strategic locations worldwide.
In 2019, it was recognized as a Veeam Rising Star Partner for its excellence in service provisioning, and in 2018 it won a Veeam Innovation Award for its work on the development of a client portal that enables easy management of Veeam solutions.
The collaboration enabled CMA to expand their service portfolio and offer improved solutions to their clients. In the upcoming years, the two companies forged a strategic partnership.
BENEFITS
Our clients have the option to extend disaster recovery of their on-prem systems to the cloud which offers powerful capabilities and business value.
Offering this option through phoenixNAP, CMA could better meet the needs of modern organizations. The collaboration helped both companies grow their business, realize more sales, and improve their customers' satisfaction. Their mutual dedication to making cutting-edge cloud technologies available to modern organizations ensured a long and successful collaboration.
"That gives us the ability to leverage the trust our customers have in us and for them to know that even though this is new, it's on the forefront maybe of the IT landscape, that they're still going to get that value added service that they expect."