Introduction
Ubuntu 16.04 End of Life (EOL) is scheduled for April 30, 2021. Make sure to prepare in advance by upgrading or migrating servers running on Ubuntu 16.04 systems.
In this tutorial, learn what to expect after April 2021 when Ubuntu 16.04 reaches end of life and how to prepare for the transition.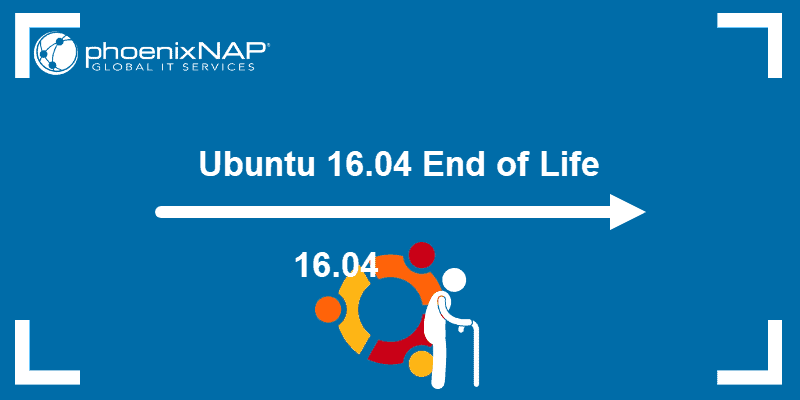 How Long Will Ubuntu 16.04 Be Supported?
Ubuntu 16.04 is officially supported until April 30th, 2021. After that date, it will not receive any software or security updates.
Prepare For End of Life Ubuntu 16.04
Every Linux release has a scheduled end of life (EOL). When a distribution reaches its end of life, it is no longer supported by the vendor. After April 30, 2021, Canonical will not release any security patches or bug fixes for Ubuntu 16.04. As version 16.04 is slowly on its way out, prepare for its EOL.
Accordingly, Ubuntu 18.04 has a couple of more years of community support, as its EOL is scheduled for April 2023.
Below you will find three ways to deal with Ubuntu 16.04's end of life.
Option 1: Migrate to Ubuntu 18.04 or 20.04
One option is to migrate to a new system with a freshly installed supported release. This way you can configure the server for the appropriate Ubuntu version and then migrate data from the outdated server.
Prior to migrating, Install Ubuntu 18.04 or the latest LTS release Ubuntu 20.04 on your server.
Option 2: Upgrade to a Supported Ubuntu Release
Instead of installing and migrating to a newer version, you can upgrade the existing system. Apart from being the easiest, this is the least costly option.
Before upgrading to Ubuntu 18.04, make sure to back up your system to ensure no data loss.
Refer to our step-by-step guide on how to upgrade from Ubuntu 16.04 to Ubuntu 18.04.
Option 3: Self-Managed Support
The least recommended option is continuing to use Ubuntu 16.04 after April 2021. Since there will be no support of the Linux community to rely on, you will need to self-manage the EOL system.
Self-managing a system once it reaches its "end of life" includes managing potential security threats and fixing detected bugs.
Conclusion
The best way to deal with Ubuntu 16.04 end of life is by upgrading to Ubuntu 18.04. Ubuntu has simplified the process to ensure the transition is smooth. However, always back up your data before upgrading.
Secure your servers and data by preparing for the end of support on time.
See also Ubuntu 18.04 end of life.
Was this article helpful?