Introduction
PhoenixNAP's Data Security Cloud leverages the Key Management Service (KMS) by Fortanix to provide unparalleled data security. This solution enables end-to-end security management using a single web UI.
By incorporating security into your applications and databases, you achieve the necessary privacy compliance in multi-tenant environments.
The steps in this guide explain how service providers make the additional encryption policy visible to tenants and how to apply the storage policy to a virtual machine as a tenant.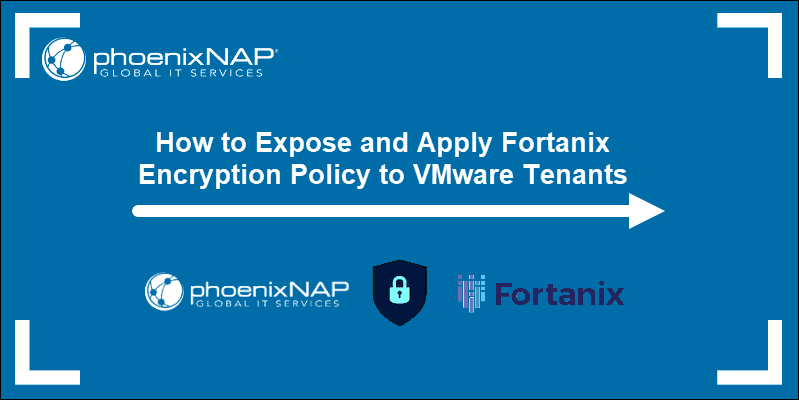 How to Apply Encrypted VM Storage Policy
Once the provider has enabled the storage Encrypted VM Storage (HSM) policy, you can apply it to a virtual machine from the VMware Cloud Director tenant portal.
Note: You must turn off the VM before you apply the Encrypted VM Storage (HSM) policy.
To apply the policy, log in to the Cloud Director tenant portal and:
1. Select Virtual Machines in the Data Centers section and locate the VM to which you want to apply the storage policy.
2. Click the VM's name. The machine status must read Powered off.
3. Apply the Encrypted VM Storage (HSM) policy as a Storage Policy in the edit VM window.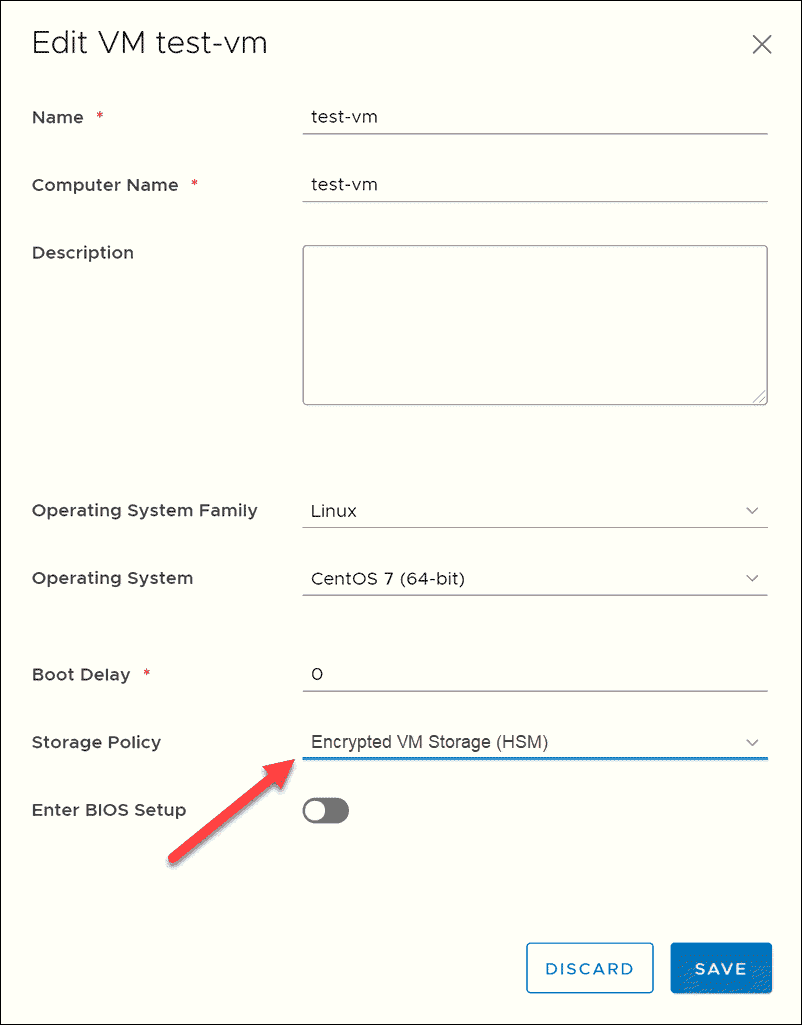 4. Click Save to apply the changes.
Verify Encrypted VM Storage Policy Status
To ensure the storage policy has been applied to your VM:
1. Select the Virtual Machines menu option.
2. Navigate to the VM to which you applied the policy.
3. Click the Details link at the bottom of the VM card.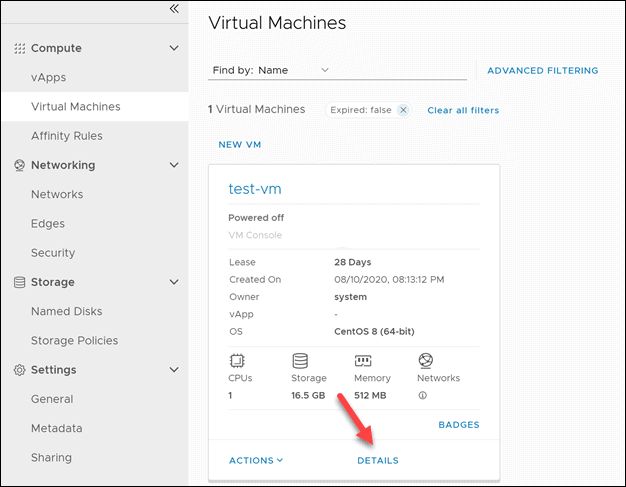 4. In the General menu, locate the Storage Policy line and make sure it says "Encrypted VM Storage (HSM)".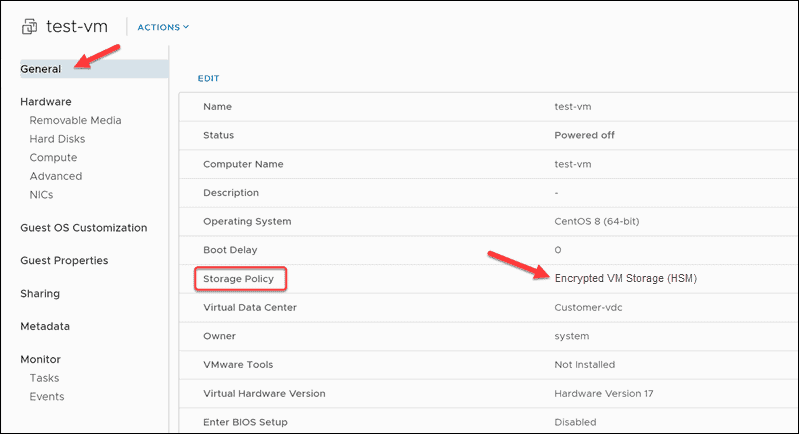 Conclusion
The steps in guide outlines the necessary steps that tenants need to take to apply the exposed policy to their virtual machines.
Was this article helpful?