Your company is facing new cybersecurity threats daily. Learn how Security as a Service (SECaaS) efficiently protects your business.
The cybersecurity threat landscape is rapidly expanding. Technology professionals are fending off attacks from all directions.
The lack of security expertise in many organizations is a challenge that is not going away anytime soon.
CIOs and CSOs have quickly realized that creating custom solutions are often too slow and expensive.
They now realize that managed security service providers or MSSP companies are the best way to maintain protection. Software-as-a-service (SaaS) is becoming a more comfortable concept for many technology professionals.
Learn how SaaS compares to PaaS and IaaS.
What is Security as a Service?
SECaaS is a way to outsource complex security solutions needs to experts in the field while allowing internal IT and security teams to focus on core business competencies.
Not long ago, security was considered a specialization that needed to be in-house. Most technology professionals spent only a small portion of their time ensuring that backups always, the perimeter was secure, and firewalls were in place. There was a relatively black and white view of security with a more inward focus. Antivirus software offers only basic protection. It is not enough to secure against today's threats.
Fast forward to today, where risks are mounting from all directions. Data assets spend a significant portion of their life in transit both within and outside the organization. New software platforms are being introduced on a weekly if not a daily timeline with many organizations. It is more difficult than ever to maintain a secure perimeter, and accessible data, while staying competitive and agile.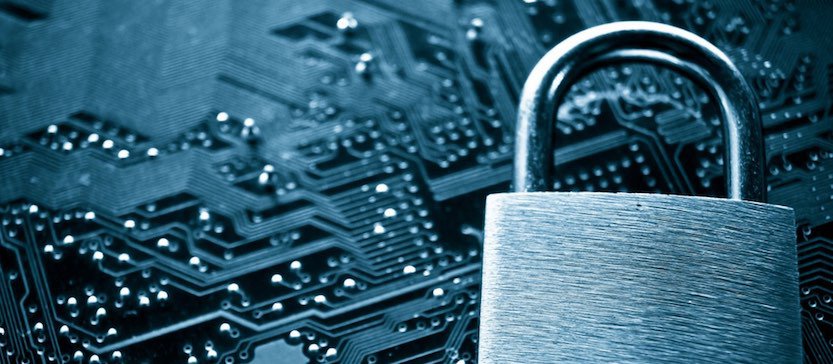 Threat Protection from All Sides
Today's business users savvier about accessing secure information. Yet, many are less aware of the ways that they could be opening their networks to external attacks.
This causes a nightmare for system administrators and security professionals alike as they attempt to batten down the hatches of their information and keep it truly secure. Advanced threats from external actors who are launching malware and direct attacks at a rate of thousands per day are a challenge.
The drive towards accessibility of data and platforms at all times causes a constant tension between business users and technology teams. Security technologists seek to lock down internal networks at the same time users are clamoring for the ability to bring their own device to work.
There is a significant shift in today's workforce towards the ability to work whenever and wherever the individual happens to be.
This makes it crucial that technology teams can provide a great user experience without placing too many hurdles in the way of productivity.
When business users find an obstacle, they are likely to come up with an unacceptable workaround that is less secure than the CSO would like. Account requirements too prohibitive?
No problem. Users will just share their usernames and passwords with internal and external parties. Providing easy access to confidential information. These are only the internal threats. External forces are constantly banging on your digital doors, looking for a point of weakness that they can exploit.
Cybercriminals are active throughout the world. No businesses are immune to this threat. Damage from cybercrime is set to exceed an annual amount of $6 trillion by 2021. Doubling the impact from just 2015.
The amount of wealth changing hands due to cybercrime is astronomical. This can be a heavy incentive both for businesses to become more secure and for criminals to continue their activity. Spending on cybersecurity is also rising at a rapid rate and expected to continue that trend for quite some time. However, businesses are struggling to find or train individuals in the wide spectrum of skills required to combat cyberterrorism.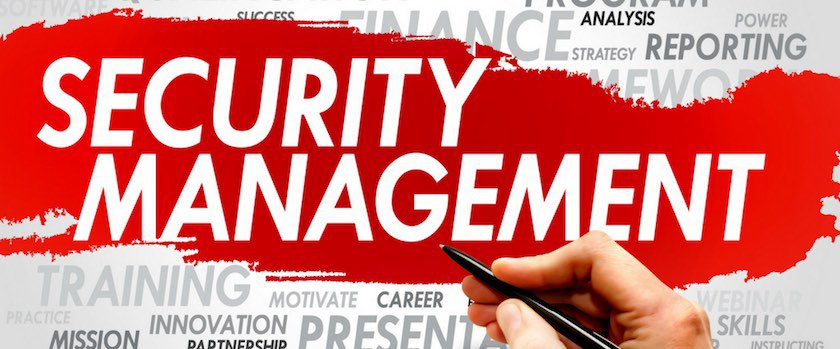 Benefits of Security as a Service
SECaaS has a variety of benefits for today's businesses including providing a full suite of managed cloud computing services.
Staffing shortages in information security fields are beginning to hit critical levels.
Mid-size and smaller businesses are unlikely to have the budget to hire these professionals. IT leaders anticipate that this issue will get worse before it improves. Technology budgets are feeling the strain. Businesses need to innovate to stay abreast of the competition.
The costs involved with maintaining, updating, patching and installing software are very high. There are additional requirement to scale platforms and secure data storage on demand. These are all areas cloud-based security provides a measure of relief for strained IT departments.
Managed cloud SECaaS businesses have the luxury of investing in the best in the business from a security perspective — from platforms to professionals. Subscribers gain access to a squad of highly trained security experts using the best tools that are available on the market today and tomorrow. These security as a service providers are often able to deploy new tech more rapidly and securely than a single organization.
Automating Manual Tasks
Having someone continually review your business logs to ensure software and data are still secure is probably not a good use of time. However, SECaaS platforms can monitor your entire employee base while also balancing endpoint management.
Results are delivered back in real time with automated alerts triggered when unusual activity is logged. Completing these tasks automatically allows trained technology professionals to focus more on efforts that move the business forward while much of the protection is done behind the scenes. Benchmarking, contextual analytics, and cognitive insights provide workers with quick access to items that may be questionable. This allows movement to happen without requiring drudge work behind the scenes.
Reducing Complexity Levels
Does your information technology team have at least a day each week to study updates and apply patches to your systems? If not, your business may be a prime candidate for security as a service.
It is becoming nearly impossible for any IT team to stay updated on all platforms. Or, see how their security needs interact with other platforms that you're utilizing and then apply the appropriate patches. Many organizations require layers of protection due to the storage of personally identifiable information (PII). This can add to the level of complexity.
Protecting Against New Threats
Cybercriminals are always looking for new ways to attack a large number of systems at once. Global ransomware damage costs are in the billions of dollars, and an attack will occur approximately every 14 seconds by 2020.
Industry insiders such as Warren Buffet state that cyber attacks are the worst problem faced by humankind — even worse than nuclear weapons. The upfront cost of paying a ransom is only the tip of the iceberg when it comes to damages that are caused. Businesses are finding hundreds of thousands of dollars in direct and indirect costs associated with regaining access to their information and software.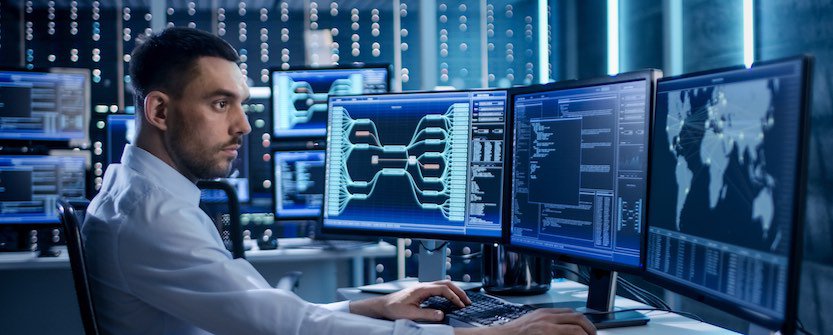 Examples of Security as a Service Providers Offerings
Traditional managed providers are enhancing security offerings to include incident management, mobile, endpoint management, web, and network security threats and more.
SECaaS is a sub-category of SaaS and continues to be of interest to businesses of all sizes as complexity levels rise.
Today's security as a service vendors go beyond the traditional central management console and include:
Security analysis: Review current industry standards and audit whether your organization is in compliance.
Performance balancing with cloud monitoring tools: Guard against a situation where a particular application or data pathway is unbalancing the infrastructure.
Email monitoring: Security tools to detect and block malicious emails, including spam and malware.
Data encryption: Your data in transit is much more secure with the addition of cryptographic ciphers.
Web security: Web application firewall management that monitors and blocks real-time. Threat management solutions from the web.
Business continuity: Effective management of short-term outages with minimal impact to customers and users.
Disaster recovery: Multiple redundancies and regional backups offer a quick path to resuming operations in the event of a disaster.
Data loss prevention: DLP best practices include tracking and review of data that is in transit or in storage, with additional tools to verify data security.
Access and identity management: Everything from password to user management and verification tools.
Intrusion Management: Fast notifications of unauthorized access, using machine learning and pattern recognition for detection.
Compliance: Knowledge of your specific industry and how to manage compliance issues.
Security Information Event Management: Log and event information is aggregated and shown in an actionable format.
While offerings from security as a service companies may differ, these are some of the critical needs for external security management platforms.
Once you have a firm grasp of what can be offered, here's how you can evaluate vendor partners based on the unique needs of your business.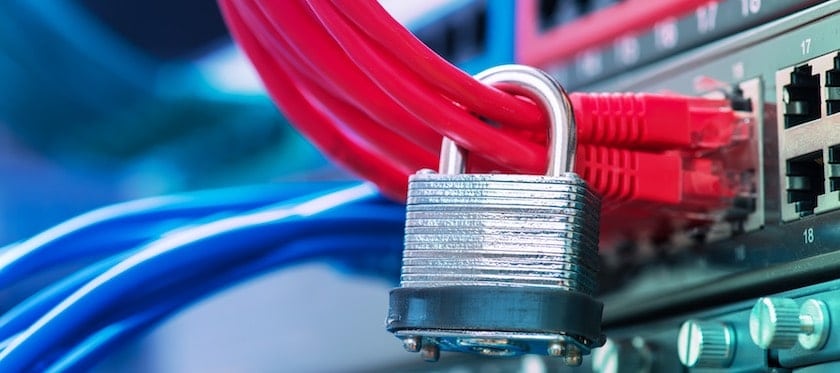 Evaluating SECaaS Providers
Security has come to the forefront as businesses continue to rely on partners to perform activities from infrastructure support to data networks. This shift in how organizations view information risk makes it challenging to evaluate a potential cloud computing solution as a fit.
The total cost of ownership (TCO) for working with a SECaaS partner should represent significant savings for your organization. This is especially important when you balance against performing these activities internally. Evaluate total costs by looking at the expense of hiring information security professionals, building adequate infrastructure and reporting dashboards for monitoring. Be sure you fully disclose items such as total web traffic, the number of domains and data sources and other key metrics when requesting estimates.
The level of support that is provided, guaranteed uptime and SLAs are also essential statistics. Your vendor should be able to provide you with detailed information on the speed of disaster recovery. You will need the same information on how quickly infiltrations are identified and any issue resolved. A disaster situation is the least likely possibility. You should also review the time to address simple problems. For example, a user who is locked out of their account or adding a new individual to your network. A full security program will allow your network managed service provider to pinpoint problems quickly.
It is critical that the solution you select works with other business systems that are already in use. Secure cloud solutions are often easier to transition between than on-premise options. It is better to work with a single vendor to provide as many cloud services as possible. This allows for bundled pricing. It can enhance how well software packages work together.
Your team can monitor system health and data protection with real-time dashboards and reporting. This is valuable whether or not a vendor is also overseeing the threat detection process. You will improve the internal comfort level of your team while providing ready access to individuals who are most familiar with the systems. This availability of data will keep everything working smoothly. Be sure that your vendor understands how to provide actionable insight. They should also make recommendations for improving your web security. Access is always a concern.
Evaluating core IT security strategy factors help keep your organization's goals aligned. A proactive SECaaS vendor-partner adds value to the business by providing DDOS protection. Plus, offering risk management and more.
Security challenges for today's CIOs & CSOs are Real
Hackers target businesses of all sizes for ransomware and phishing attacks. Staying vigilant is no longer enough.
Today's sophisticated environment requires proactive action taken regularly with the addition of advanced activity monitoring. Keeping all of this expertise in-house can be overly expensive. The costs involved with creating quality audits and control processes can also be quite high.
Security in the cloud offers the best of both worlds.
Learn more about our security as a service. Request a free initial consultation with the experts at PhoenixNAP.