Authored by Ron Cadwell, founder and CEO of phoenixNAP. Prepared for publishing by the Editorial team.
Here at phoenixNAP we have always strived to deliver a well-rounded offering without limiting our customers. We passionately advocate for carrier neutrality, which often gets overlooked in our industry.
In this article, I will explain why you should make carrier neutrality one of your top priorities when choosing a data center.

What is Carrier Neutrality
Carrier neutrality refers to data centers that work independently from network operators and can collaborate with any internet service provider (ISP) without being tied down to a specific network partner. They do not make clients choose one carrier over the other and try to find the ideal connectivity fit for their customers.  
In contrast, a carrier-specific data center doesn't allow you to connect with another ISP because they are a strategic asset for telecom operators or ISPs that own and operate them. All else being equal, the carrier-specific model offers no tangible benefits to the customer but sometimes makes sense depending on the price, location, and your specific needs.
Competition Breeds Quality
It is a fundamental law of economics that when businesses compete, the result is lower pricing, better goods and services, and more innovation.
Although carrier-specific data centers still compete for customers, there is a catch - switching data centers is notoriously hard. You need to migrate the vast amounts of data accumulated, which is one of the most challenging and risky maneuvers to perform.
A carrier-neutral data center enables customers to change the ISP without moving equipment. If an ISP can't keep up with requirements or increases prices, your servers remain where they are while you simply change carriers within the same data center.
Once you sign up for carrier-specific data center services, they effectively hold you hostage. Your ISP is also your data center. With carrier-neutral data centers, you can always walk away and find an ISP that suits you better while your data remains safe.
True Neutrality
Another pitfall to be aware of is data centers that are carrier-neutral on paper but lack the diversified infrastructure needed to provide the true benefits of carrier neutrality.
They may offer access to multiple ISPs, but these carriers often use the same cable infrastructure as their peers. This creates a lack of true competition and a singular point of failure. If anything happens to this connection, the customer loses all access to their data.
Pseudo carrier neutrality is better than having no choice at all, but diverse fiber infrastructure is critical to creating a resilient data center with minimal downtime.
PhoenixNAP is Arizona's only direct connection to both AWS and Google Cloud. We also offer a direct cable connection with over 40 carriers, which enables maximum speed and eliminates latency.
Going Neutral Reduces Downtime
Because a carrier-neutral data center operates independently from network providers, all carriers are welcome to form a partnership with the data center and access the facility. This connection redundancy creates a fail-safe in the event of a connection failure.
Switching to an online carrier is much faster than waiting for the offline carrier to sort out the issue. If the backup carriers are running, you stay online and maintain business continuity.
On the other hand, when a connection failure happens in a carrier-specific data center, servers go down, and you wait for the connection to get fixed.
Benefits of Carrier Neutrality
Here are the benefits of carrier neutrality:
Cost-effective. With all the carriers competing for the best price and most connectivity, carrier neutrality forces the ISPs to keep their prices low.
More flexible. Your organization will experience a varying degree of change as time goes on. Carrier-neutral data centers scale to suit your business's needs at any moment.
Keeping up with requirements. Network and server technologies evolve quickly. Not all carriers can keep up with the rising demands for greater bandwidth and connectivity, so the choice between multiple providers ensures you keep up with modern requirements.
Lower latency. The primary reason for network latency is distance. When a data center has points of presence from various providers, it provides multiple options with geo-diverse infrastructure. Clients are free to choose the provider most suitable for their workloads.
More secure. Hosting at a carrier-specific data center makes you more vulnerable to cyber-attacks. With carrier-neutrality, you can blend multiple ISPs for protection against DDoS attacks and other threats.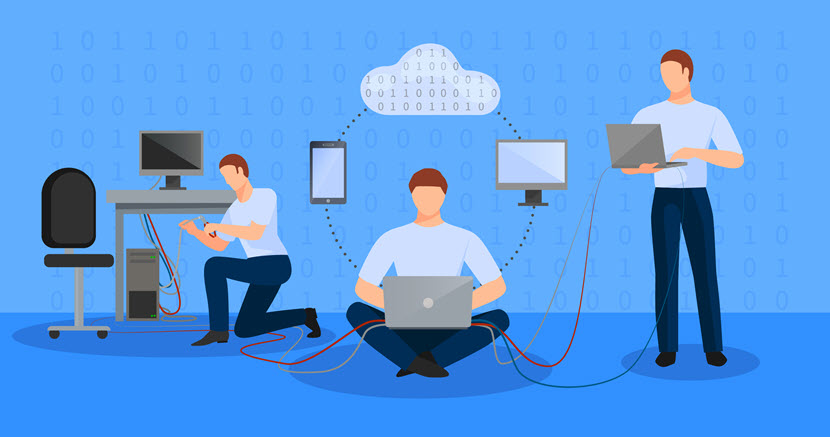 Key Takeaways for Decision-Makers
Whatever your goals are, know that business objectives evolve and change over time. When choosing a data center to partner with, plan for your business to outgrow its existing infrastructure.
You may want to implement new services or expand into new territory a couple of years from now. To do that, you need a data center that meets your current requirements while providing the flexibility to meet your future ones.
Make sure to future-proof your data strategy and give yourself options because switching data centers is not easy.
Conclusion
Carrier-neutral data centers are clearly the better choice compared to carrier-specific data centers. They give customers one of the most important aspects of the shopping journey–choice.
Without carrier neutrality, data centers lock customers into expensive and troublesome connections with limited bandwidth. At the same time, carrier-specific data centers are at more risk of an outage or catastrophic data loss while providing no tangible benefits for the customer.
These undesirable prospects are the core reason carrier neutrality should become standard practice for the entire data center industry. Any organization taking data seriously should consider carrier neutrality as one of their top data center requirements.