As companies continued to amass customer information and business analytics, ensuring their constant availability has only become more instrumental for organizational development.
Today, business continuity and disaster recovery are crucial parts of business growth strategies. They have become key to ensuring consistent access to mission-critical assets, especially as disastrous events grew in size and number.
As illustrated in the DRaaS infographic by Zerto, about 45% of companies experienced an outage or downtime this year, and each of them resulted in some form of business disruption. Cloud disaster recovery has become a viable solution for disaster and backup protection.
Even the slightest moment of downtime may translate into an economic loss. Business continuity recovery plans can help businesses realize the following benefits:
Achieve maximum availability of mission-critical data
Maintain continuity of business operations even in the harshest scenarios
Have processes in place to minimize recovery time after a disaster
Ensure the highest level of data security
Enhance business resiliency and maintain reputability
Considering all these advantages, safeguarding business assets with business continuity planning is critical for every organization. Companies need to rethink their IT infrastructure and deploy reliable solutions that utilize industry-leading DR technologies.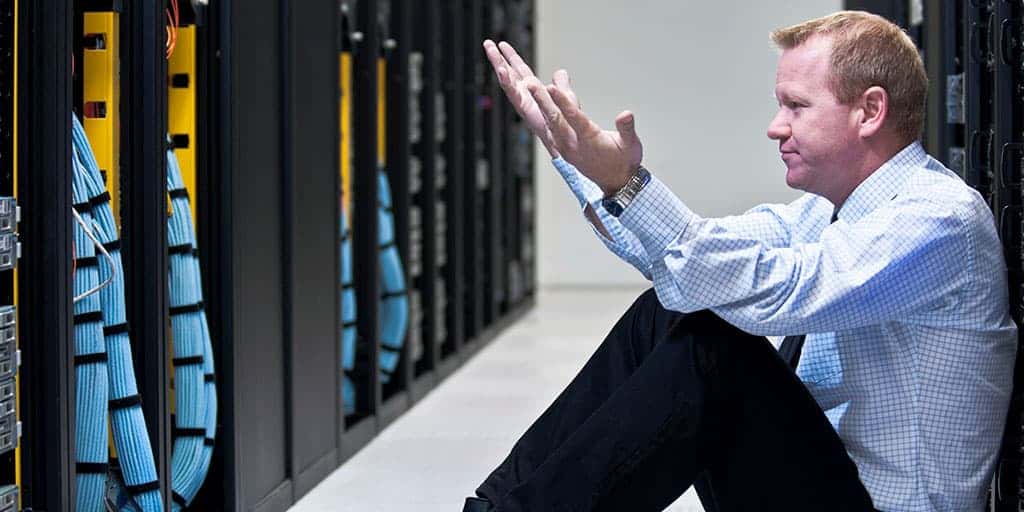 Best Practices of Business Continuity Planning
Even the slightest moment of downtime can be not only a frustrating but also a costly experience. According to a 2016 survey by Veeam, the estimated average annual cost of downtime in enterprises can be up to $16 million, which is a $6 million increase compared to 2014. This figure alone points to the enormous need to develop and implement business continuity best practices, which should address the most common issues.
From UPS battery failure, human error, and IT equipment failure to weather-related disasters, which are among the most frequent causes of downtime, an effective business continuity plan should cover a diversity of situations. It should be highly flexible and contain a set of guiding principles for different parts of an organization that should be developed and followed with the ultimate care.
Use Proactive IT risk management through a set of procedures regulating risk mitigation, response, recovery, and restoration.
Training staff or hiring a reliable third-party provider.
Establish a seamless and effective business continuity checklist.
Assess risk sensitivity to meet any specific compliance requirements.
Implement consistent review and design of a proper recovery architecture.
Create adequate budgets that cover every aspect of the plan.

Where disaster recovery fits into your business plan
The interdependence of business continuity management and disaster recovery plans lies in the fact that the latter typically supports several aspects of the former.
A single BC plan can thus involve a set of disaster recovery plans. Its purpose is to document all the steps needed to protect the IT environment and ensure its quick recovery after a disastrous event. While there are many technical definitions of disaster recovery, the one given by Phil Goodwin, IDC Research Director, captures its essence. Namely, he states that "Disaster recovery is the classic combination of people, process, and technology," which suggests that DR includes not only stable infrastructure but also a team that can follow the DR plan effectively.
The disaster recovery plan should include risk assessment, identifying sets of data to protect, ensuring the availability of IT teams (either in-house or externally), and deciding on the capabilities you need to allow for rapid restoration of data within the budget. In addition to this, it should also cover analysis, migration, and facility planning to ensure its maximum efficiency.
In companies with small IT teams, some of these responsibilities would be shifted to the chosen IT vendor that would be expected to provide the best-in-class hardware solutions and technical assistance. For such teams, in particular, Disaster Recovery as a Service (DRaaS) emerges as a cost-effective solution to support the overall business continuity plan with high-performance IT systems that improve business resiliency. Powerful and affordable, DRaaS helps organizations enhance their operability and ensure better preparedness for disastrous events.
For CIOs and CTOs contemplating the implementation of powerful DRaaS solutions, further information on how they can best be utilized is given in the Zerto DRaaS guide below.