Get Managed Backup for Microsoft Office 365
Powered by Veeam® Backup for Microsoft Office 365
As low as $2 per mailbox with unlimited storage for mailbox only data.
Get in touch with our solution experts to set up your backups.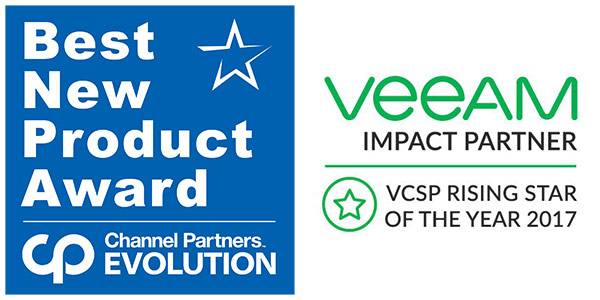 Ensure 24/7/365 Availability of your Microsoft Office 365 and Microsoft Exchange Data.
Access best-in-class cloud backup and security technologies to achieve always-on availability of your Microsoft Office 365 or on-premise Microsoft Exchange data. Enable constant access and all-round protection for your company's and your clients' critical workloads with the industry-leading Office 365 backup solution.
Powered by Always-On Enterprise™ technology by Veeam® and supported by cutting-edge monitoring, troubleshooting, and data restoration tools, phoenixNAP's Managed Backup for Office 365 meets the highest security and availability standards.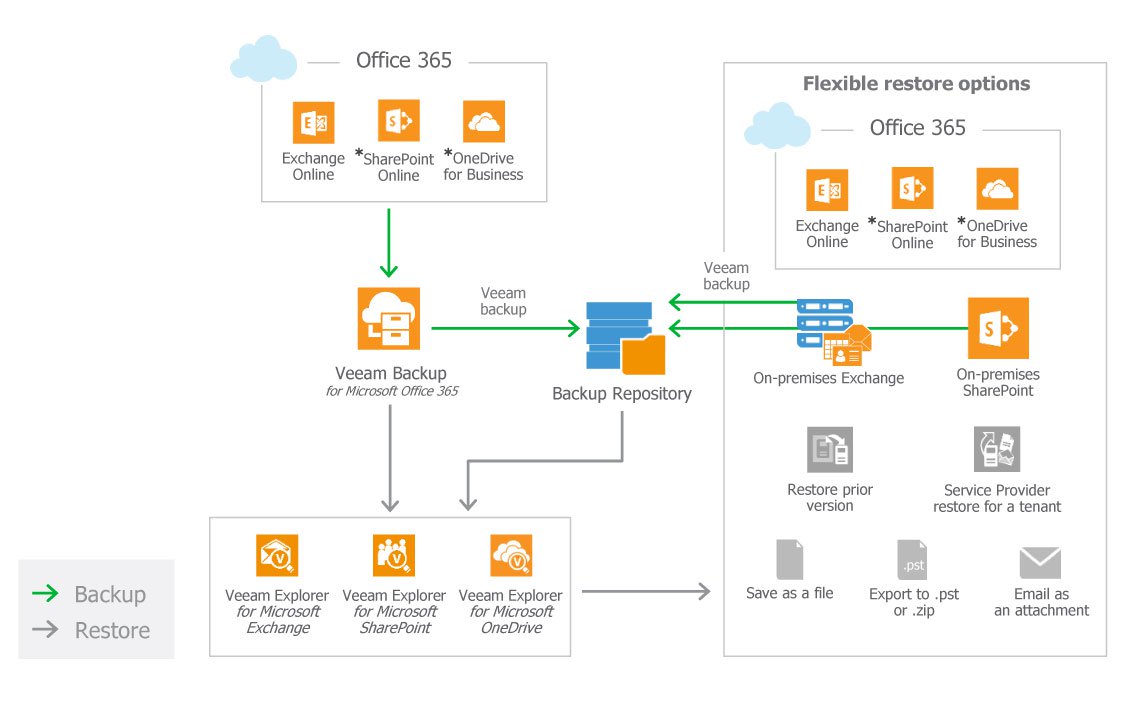 *Support for Sharepoint and OneDrive components coming soon.
Customizable SLAs and retention schedules can meet the needs of any business and allow for more effective cloud backup management, while a wide array of possible configurations enables simple migration processes. Architected to support dynamic workloads and fluctuating requirements, phoenixNAP's managed Office 365 Backup can be easily implemented to both cloud and on-prem environments.
Off-cloud backup of exchange data to one of six infrastructure locations
Advanced configuration, troubleshooting, and restoration of Office 365 data
Secure off-site storage solutions
Encryption at rest for all customer email data
Configurable and customizable retention schedules to meet customer needs
As a major industry innovation, the solution has been recognized with the "Best New Product" award at the Channel Partners Evolution Conference in October, 2018. Contact our experts today to find out how you can set it up and cost-effectively backup your critical mailbox data to the cloud.

Seamless migration
Migrate your data between cloud and
on-prem Microsoft environments in several steps.
Instant restore
Quickly restore email data and minimize business disruptions in case of downtime or disasters.

Remain in control
Simplify your backup management while retaining full control of your data and strategy.