We live in a world where data is processed by the exabytes. As a result, we accumulate it with every workload and we do it more and more each year. Intel anticipated this trend back in 2018 and the launch of its Xeon Scalable platform marked the company's shift of focus to data-centric innovation.
Here at phoenixNAP, we embraced the new technology, integrating Intel Xeon Scalable CPUs into our flagship products.
Three years later, we welcome the latest 3rd Gen Intel® Xeon® Scalable Processors (codename Ice Lake). The new generation of CPUs is taking Intel's data-centric innovation a step further, bringing significant performance, flexibility, and security improvements compared to previous generation platforms.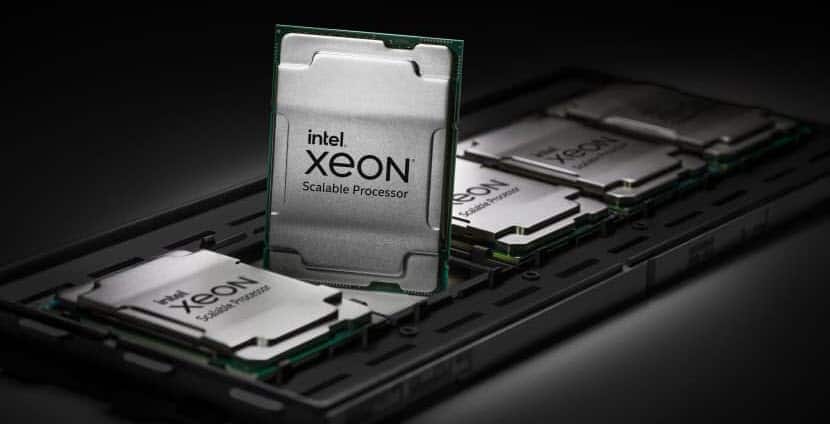 Credit: Intel Corporation
The switch to 10nm technology led to an increase of cores per socket to up to 40, resulting in 1.46x average CPU performance improvement. With higher memory bandwidth and capacity, increased lanes per processor, PCIe 4 support, built-in workload acceleration, and many other improvements, the new CPUs show remarkable results.
New CPU Generation for the Data-Centric Generation
Modern computing involves processing data wherever it is – on-premises, in the cloud, at the edge, or in a hybrid cloud environment. The 3rd Generation Xeon Scalable CPUs address this through significant performance, security, and flexibility improvements. Built to support a broad range of demanding workloads, they deliver substantial advances in high-performance computing (HPC), artificial intelligence (AI), and confidential computing.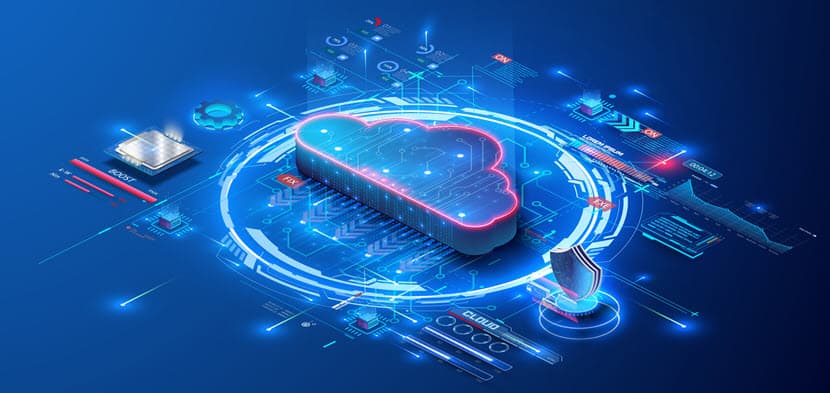 Below is a brief list of some notable Intel Xeon Scalable Gen 2 to Gen 3 improvements:
| Improvement: | Benefit: |
| --- | --- |
| Higher core count and CPU frequencies | Driving enhanced performance and throughput |
| Increased DDR4 memory speed and capacity | More memory channels per CPU for higher transfer speeds |
| More Ultra Path Interconnect Channels (UPIs) | Increased scalability and better I/O workload performance |
| Built-in AI acceleration | Intel Deep Learning Boost (DL Boost) for enhanced AI inference performance |
| Intel Advanced Vector Extensions 512 (AVX-512) | Increased performance for workload-intensive tasks (machine learning, visualization, data analytics, etc.) |
| Brain Floating Point 16-bit (blfloat16) and Vector Neural Network Instructions (VNNI) | Enhanced AI inference and training performance |
| Upgraded Intel Software Guard Extensions (SGX) | Increased security with up to 512GB Trusted Execution Environment (TEE) enclave capacity |
| Intel Optane persistent memory 200 series (Intel Optane PMem) support | Enhanced performance and capacity for data-intensive workloads and support for in-memory databases |
| Intel Optane SSD P5800X support | High performance and endurance storage for caching and tiering hottest data |
Advantages Overview – Speed, Flexibility, Security
Considering the increasing intensity of modern business workloads, we powered our selected cloud and dedicated server platforms with 3rd Generation of Intel's Xeon Scalable processors. The enhanced processing power, flexibility, and security of these CPUs enable diverse deployment options and use cases.
High-Performance Hardware
When it comes to speed and performance, the new CPUs give our Bare Metal Cloud (BMC) more raw horsepower through increased multi-socket core count and greater DDR4 memory speed and capacity.
Paired with Intel Optane Persistent Memory 200 series (PMem) and Intel Optane SSDs P5800X, instances powered by 3rd Generation Xeon Scalable CPUs are optimized to handle data-intensive tasks. Optane PMem contains aspects of both memory and storage, allowing for data storage, caching, and tiering close to the CPU with near-DRAM performance.
The newest Optane SSDs provide higher storage performance for cache tiering, increasing endurance by 67% compared to the previous generation.
Combining 3rd Gen Intel Xeon Scalable CPUs with Intel Optane PMem and SSDs brings significant improvements for various use cases – from HPC to content-delivery and database workloads.
Confidential Computing
Today's security solutions usually encrypt data at rest or in transit. However, data is most compromised while in-use. The 3rd Generation Xeon Scalable CPUs come with Intel® SGX (Software Guard Extensions) and protect data even while in use, allowing organizations to collaborate and share information without privacy risks.
Intel's most researched, updated, and battle-tested Trusted Execution Environment (TEE) isolates sensitive data in a secure enclave inside the memory. Within the enclave, the data is protected and encrypted with access restricted not only to external threats but to the cloud provider as well. This revolutionizes privacy in a multi-cloud environment, keeping business-critical data such as Key Management Systems (KMSs) safe inside the hardware itself.
The new 3rd Generation of Intel's Xeon Scalable processors support up to 512GB of SGX enclave capacity per CPU, making protection of huge amounts of data possible.
Embracing Ice Lake: Bare Metal Cloud and Data Security Cloud
With flexible billing plans and fully automated, API-driven server provisioning, Bare Metal Cloud is an excellent choice for DevOps teams and organizations handling highly dynamic workloads. With 3rd Gen Intel Xeon Scalable CPUs, BMC instances got faster with increased multi-socket core count density and higher frequencies.
In addition to Bare Metal Cloud, our Data Security Cloud also leverages 3rd Gen Intel Xeon Scalable CPUs to expand its data protection capabilities while ensuring excellent performance. With new and enhanced Intel SGX, it enables confidential computing with advanced levels of encryption and increased Trusted Execution Environment enclave capacity.
This provides an additional layer of security in Data Security Cloud, which is built to provide multi-layered protection. Its micro-segmentation, end-point security, advanced threat intelligence, and integrated backup features ensure data privacy for even the most sensitive workloads.
Conclusion
The world is undergoing another digital evolution and data is at the forefront of it. The new 3rd Generation of Xeon Scalable Processors is designed to address changing business demands and enable more efficient data processing.
By offering increased performance and security levels, Intel Xeon Scalable Gen 3 tackles the data-driven challenges of today and tomorrow.