When was the last time you had a chance to hear a world-renowned expert discussing cybersecurity?
If you do not work at a prestigious tech or security company, chances are you have never had an opportunity to talk to an industry thought leader. However, those eager to learn about the subject from pros can always turn to information security podcasts for help.
Information security and cybersecurity podcasts are a favorite way to obtain security news or gain information about the latest security threats.
They are also a great way to learn about some of the most significant incidents, as well as about best practices for staying ahead of the threats. Their central value is the opportunity to learn directly from industry peers and leaders.
Many podcasters bring years of experience, a different spin on things, and valuable insight to those who do not usually have access to such data. In the article below, we made a summary of our favorite security podcasts from industry professionals, analysts, and others who strive to educate, inform, educate, and break down endless hours of reading through extensive government and industry standards and regulations.
Sure you will benefit from reading those documents and articles. Podcasts add to the vast amount of resources available to gain valuable information. It is much easier to absorb several hours of reading material into short and easy-to-understand episodes. In addition to this, you can use these podcasts to gain the latest security news in about half an hour to an hour. Even just getting some highlights on recent security trends and other cybersecurity news will help enhance your understanding of the current trends.
While we will explore various security podcasts, it is important to remember they can be categorized into two main categories. There are those run by individuals giving their experience and opinion on security news and updates, and those run by companies developing security products or services. Both are great resources of knowledge as they present experienced professionals and highly relevant themes.
Security podcasts help you achieve one of the most critical aspects of security, which is staying up to date on the latest trends and best business practices. News feeds, recent articles by industry leaders, blogs, and Tweets are a great way to keep up but do not forget the value a podcast can bring.
. Everything on this list will help you keep in touch with the latest and greatest podcasts to follow for the hottest security and cybersecurity news, events, and trends.
1. Security Now
Hosts: Steve Gibson and Leo Laporte
Security Now is a weekly podcast where the hosts discuss trending issues in computer security. Steve and Leo started the podcast in 2005, which means this is one of the longest running security podcasts.
Their latest 90-minute episode#650 Cryptocurrency Antics talks about the slow progress on the Intel Spectre firmware update front, the unsuspected threat of hovering hacking drones, and much more.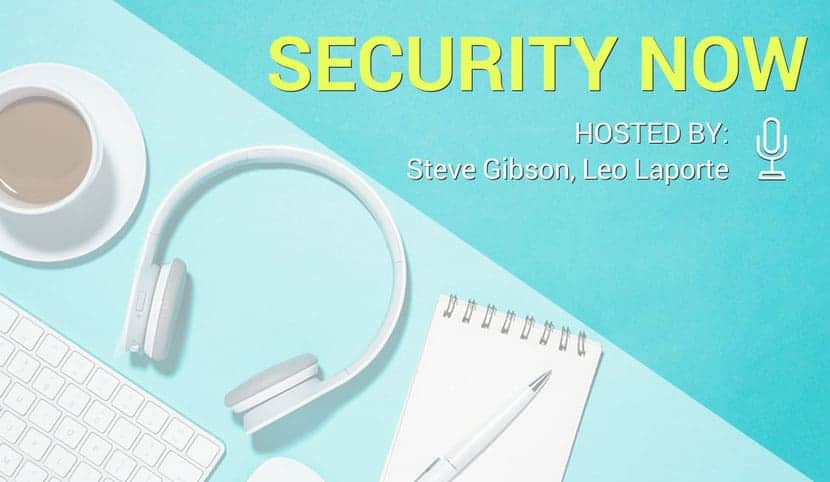 2. OWASP
Host: Mark Miller
Open Web Application Security Project (OWASP) is a series of that highlights projects and people from around the world. The recent HackNYC 2018: Preview with Kevin E. Greene is a talk session with Mr. Greene about the current state of software security and how each of us plays a role in the security of modern software. As a seasoned software architect and security expert, Mr. Greene offers a unique insight into the topic.
3. Risky Business
Host: Patrick Gray
Over 5,000 subscribers cannot be wrong about this information security podcast featuring news and in-depth interviews with industry leaders. Risky Businessbegan in 2007, making it another long-running weekly podcast that features talks by security industry professionals. #487 features guest Katie Mossouris on her recent Senate Subcommittee testimony.
4. Defensive Security Podcast
Hosts: Jerry Bell and Andrew Kalat
This weekly information security podcast features recent high profile cybersecurity breaches, data breaches, malware infections, and the latest intrusions to identify lessons we can learn and apply to in the organizations we strive to protect. Defensive Security episode #211 discusses the malware that wreaked havoc at the Pyeongchang 2018 Winter Olympics, some suggestions on preventing cyber attacks, and much more packed into a 45-minute session.
5. Security Weekly
Host: Paul Asadoorian
Security Weekly covers multiple IT security stories, vulnerabilities, hack threats, security research, and a series of other themes relevant to information security. In their weekly episode #548 that was recorded on 19 February 2018, they featured an interview with Steve Tcherchain, the CISO and Director of Product Management at XYPRO Technology. Steve highlighted various security topics XYPRO is working on such as some of the latest high-level security breaches, layered security, Active Directory, and more.
6. Unsupervised Learning
Host: Daniel Miessler
Daniel focuses on information security, technology, and people in short 15 to 30-minute Unsupervised Learning broadcasts every week. The episode #113 was a particularly interesting one for everyone who wanted to learn more about Parkland tampering, Android Cryptojacking, Spyware Hacking, Password Dating, and much more.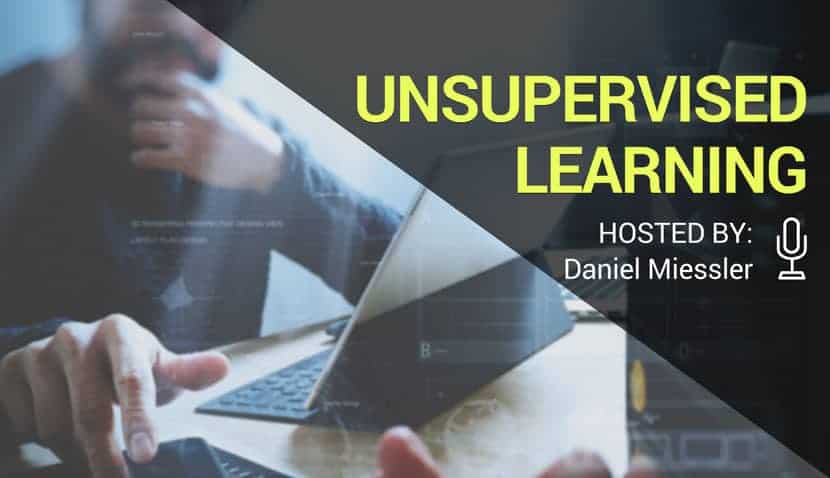 7. Down the Security Rabbithole
Hosts: Rafal Los, James Jardine, and Michael Santacangelo
If you are curious about some industry-specific security issues, Down the Security Rabbithole is quite likely covering them. In their latest episode #284, the hosts discuss Managed Security Service Provider issues, offering constructive feedback for the providers from an enterprise perspective.
8. The Southern Fried Security
Hosts: Andy Willingham, Martin Fisher, Steve Ragan, Joseph Sokoly, and Yvette Johnson
The popular The Southern Fried Security aims to fill the gaps between technical security and Security Now. Their episode #192 on security waste tackles the problems associated with having complexity in our environments and needing more or staff or current staff to stretch themselves thin to support different tools.
9. Data Driven Security
Hosts: Jay Jacobs and Rob Rudis.
Jay and Rob cover all aspects of data analysis and visualization in this monthly podcast. Data Driven Security covers data security with industry leaders in the data science world and professionals in information security.
Episode #30 was an exciting one covering the 2016 Verizon Data Breach Investigations Report focused on data visualizations.
10. Exploring Information Security
Host: Timothy De Block
In his latest release How to become a social engineer – Part 2, Timothy is joined by Chris Hadnagy to discuss various aspects of becoming a social engineer.
Here he also featured resources, college courses, and toastmasters. As you know, social engineering is one of today's more challenging threats to cybersecurity, but it is only one of the topics Exploring Information Security has covered so far.
11. The Cyber Jungle
Hosts: Ira Victor and Samantha Stone.
The Cyber Jungle's Ira is a digital forensic analyst while Samantha is an award-winning journalist.
One of their latest episodes #397 includes an interview with Fred Kaplan, the author of "Dark Territory: The Secret History of Cyberwar." In addition to the conversation, they also explain how experts were able to fool Windows 10 facial recognition with a photo and South Korea's Cryptocurrency Exchange.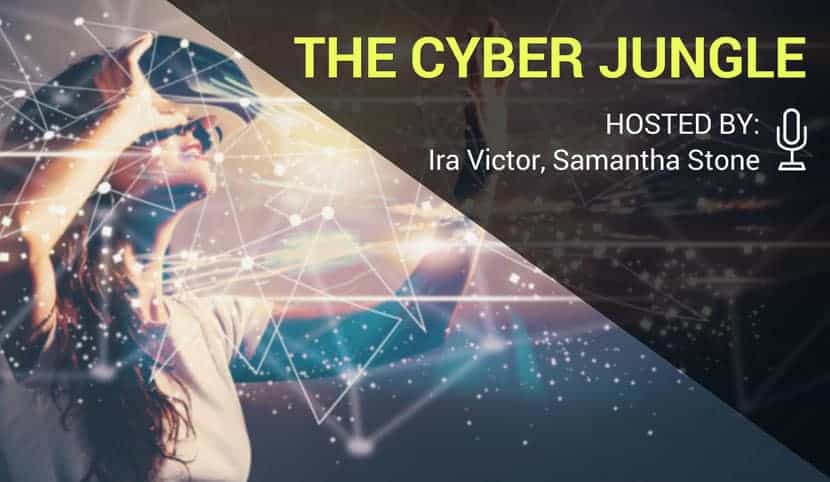 12.Brakeing down Security
Host: Bryan Brake
Bryan is a CISSP certified cyber security professional with a passion for sharing his insights about security, legal matters, compliance, and privacy. His latest Brakeing down Security podcast broadcasted on 13 February 2018 discussed securing mobile devices and CMS against plugin attacks. Bryan started podcasting in 2013 and he loves sharing the latest news and trends about various security topics.
13. Hacker Public Radio
Host: Security community
A new take on podcasts, Hacker Public Radio is crowd-sourced and features news, insights, and views from community members. The latest episode by Nicolas Steenhout discusses various areas of automated and manual testing.
14. Open Source Security Podcast
Hosts: Josh Bressers and Kurt Seifried
The hosts cover multiple information security topics focused on open source software. While this podcast is one of the newest ones on the list, that started in 2016 and over 35 issues have already been released. Episode 81 discusses bug bounties and fixing flaws, market forces in security, future expectations, and how humans perceive threats.
15. PVC Security Podcast
Hosts: Paul R. Jorgensen, Chris Maddalena, Tracy Z. Maleeff, and Edgar Rojas
The hosts of PVC Security Podcast deliver a different perspective and expertise for various matters related to security and leadership. While the hosts decided to end regular broadcasting in August 2017 to move on to other things, 99 sessions are available to listen to. They cover an incredible amount of security news and content. For example, the one on Poutine Security discusses the Canadian Law Librarian Conference and why CyberSecurity is so hard. It also included a view on IT and security professional's mental health.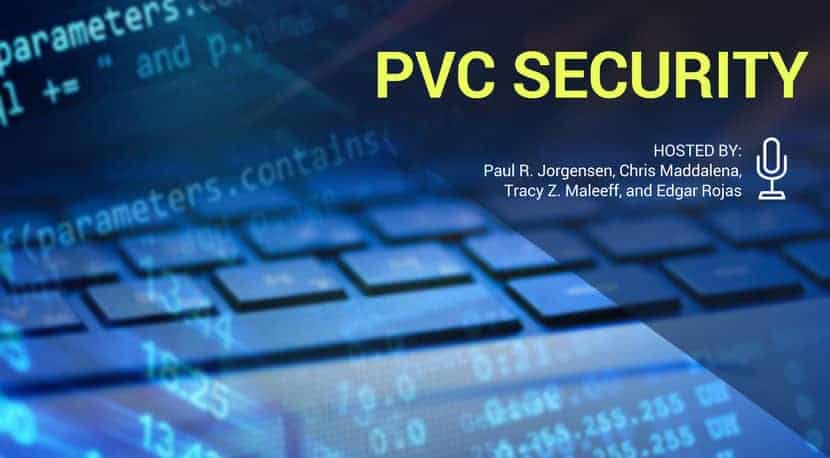 16. SANS Internet Storm Center
Hosts: Multiple.
This SANS-hosted podcast brings cybersecurity news from the SANS Internet Storm Center. One of their latest episodes deals with Password Spraying for AD accounts by author Johannes B. Ullrich, Ph.D.
17. Threatpost Digital Underground
Host: Michael Momoso
This podcast is produced by Kaspersky Lab and has been operating for the past decade. Threatpost News Wrap on Nov. 10 is a memorable broadcast where Mike Mimoso and Tom Spring reflect on information security news and Chris Valasek and Charlie Miller's return to security. It also talks about the fake WhatsApp download and offers a deep dive into the most recent cloud-based storage leaks.
18. The Shared Security Podcast
Hosts: Tom Eston and Scott Wright
This podcast includes debates about the trust in people, apps, and technology. Both hosts include information security, privacy, mobile devices and apps, the Internet of Things, and more.
The episode posted on 19 February 2018 covers topics of Instagram social stalking, crypto jacking, and Equifax breach updates.
19. Crypto-Gram Security Podcast
Hosts: Dan Henage and Bruce Scheier
The Crypto-Gram Security Podcast covers a variety of security-related themes.
The latest episode posted on 15 January 2018 discusses specter and meltdown attacks against microprocessors, Susan Landau's book "Listening In," and Daniel Miessler on My Writings about IoT Security.
20. The Cyber Wire
Host: David Bittner
David discusses a variety of security news in small segment summaries to deliver essential detailed information about the security landscape. On Cyberwire, David covers SWIFT phish bait, GRU Hacking looks east, Crypto jacking, and Election cybersecurity.
His interests include a wide array of themes and trends, so each new broadcast offers an exciting view of the threat landscape.
21. Security Current
Host: Multiple
The information produced in this cybersecurity podcast includes collaboration from CISCOs for CISOs. This podcast has multiple hosts and industry leaders who share their expertise on IBM Cloud, SaaS Global security topics, and other security issues that matter to CISCOs.
The session SC 111 deals with the complexity of enterprise networks and the hundreds to thousands of firewall rules, devices, and routers across an on-premises and hybrid cloud environments.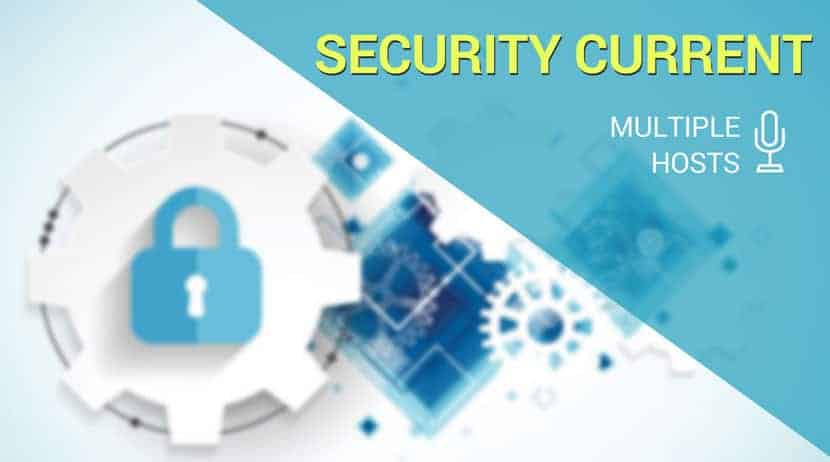 22. Data Breach Today
Hosts: Multiple staff members
This security podcast covers data breach detection and security concerns that have made national headlines. For instance, Tom Field talked about the Russian Indictments in recent political news on 16 February 2018. This discussion covered the significance and impact of the recent announcement that 13 Russian nationals and three Russian entities were indicted for the alleged meddling in the 2016 presidential campaign.
23. The Security Ledger
Hosts: Paul Roberts, Rob Vamosi
This podcast was founded in August 2012 as an independent security news outlet that offers in-depth insights from security thought leaders Paul and Rob. The hosts tackle the latest infosec problems that threaten businesses and individuals. A recent episode #84 discusses jailbreaking voice assistants and features Rapid7's CEO Corey Thomas on hacking diversity.
24. Hak5
Hosts: Darren Kitchen and Shannon Morse
This podcast focuses on open source software, network infrastructure, pen testing, and more Hak5 is syndicated by Discovery Digital Networks and produces other shows such as ThreatWire, Metasploit Minute, TekThing, and HakTip. The issue #161 discusses a wide variety of trends, including Bitcoin for gaming PCs, Video Gear, and Fingbox Home Network Security.
25. Root Access
Host: Josh Pyorre
Sponsored by Cisco and hosted by Josh Pyorre, an experienced security researcher. The podcast focuses on privacy and security in-depth through different events that change the course of the Internet and how it impacts daily life. One of the recent broadcasts, S2: E5: Analyzes how Quantum computers, networks, and encryption are positioned to change the world. Two of the field's experts reflect on how quantum technologies will advance society.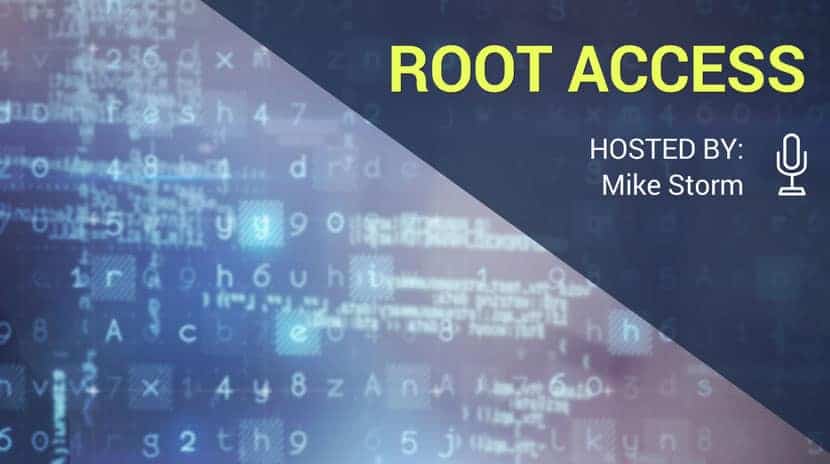 26. Naked Security by Sophos
Hosts: Chester Wisniewsi and members of the Sophos team.
Offering different insights on industry news, security breaches, and other stories of interest to privacy and security professionals. The episode #267 includes an interview with Claudio Stahnke from Canalys Channel Forums about the viewpoint of security from the channel partner's perspective. The emphasis is on security as a service (SaaS) and the Internet of Things (IoT).
27. Tripwire Security Slice
Host: Shelley Boose
This podcast aims to offer informative opinions, valuable resources for security professionals, and various security related news. In Inaugural BSidesPhilly Event a Smashing Success, she covers a renowned security event in Philadelphia that had over 200 attendees and 30 presenters who brought engaging talks on multiple Infosec topics. One of the favorite sessions included "Attacker's Perspective: A Technical Demonstration of an Email Phishing Attack" by Zac Davis.
28. The Social Engineer Podcast
Hosts: Chris "loganWHD" Hadnagy and the Social-Engineer Inc. Team.
Broadcasting on the second Monday of every month, The Social Engineer Podcast is a regular show with a different security theme every time. It focuses on social engineering, ransomware, and other risks and trends of interest to the security community. Recently, Penning the Future with JJ Green offered an interesting overview of what it means to pen the future, how we can help the next generation, and how to stay safe in an increasingly insecure world.
29. SurfWatch Cyber Risk Roundup
Hosts: SurfWatch Labs Team
This podcast delivers cyber risk intelligence solutions to help businesses understand and act on cybersecurity risks. It is delivered weekly by the SurfWatch Labs team focused on how cybercrime impacts modern business. In one of the latest episodes, Talking the Threat Intelligence Mind Map and how it can help organizations, it deals with operational intelligence, tactical intelligence, digital risk monitoring, as well as the people and processes behind them.
30. Silver Bullet Podcast
Host: Gary McGraw
Started in April 2006, Silver Bullet features in-depth conversations with security experts. The guests of Silver Bullet include a mix of academics, business people, authors, government officials, and technologists. Their show #142 features Craig Froelich who discusses the 2018 CISO report.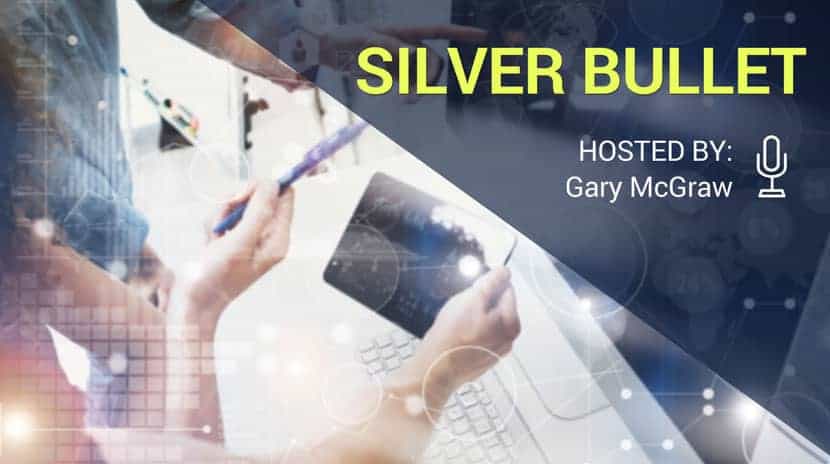 31. The Virtualization and Cloud Security Podcast
Hosts: Mike Foley and Edward Haletky
This podcast is an open forum to explore all about the bare metal cloud, virtual environments, cloud computing security, and bare metal virtualization benefits.
Episode #191, Grey Market, features Michael White, field product manager for Veeam, talking about how much money there is in cybercrime. White hat hackers, the dark web, and the Grey Market are all components of the attack market and the more businesses know about them, the better they can prepare.
32. Cydefe
Hosts: Raymond Evans and Micheil Fairweather
The goal of Cydefe is to help people understand the cyber landscape. Among their recent debates, the one titled Hacker Methodology 101: Recon Basics offers an insight into about the recon phase of an assessment. The episode covers benefits that can be gained from passive recon in the environment you assess. It also briefly covers some of the tools that could be used in the process, including dig, whois, nslookup, dnsdumpster, and Google dorks, all of which paint a picture of the environment and possible targets for assessment.
33. DevelopSec
Host: James Jardine
The aim of DevelopSec is to deliver awareness of security-related trends and threats. Some of the recent podcasts touch on topics such as steps to securing your database, interviews with various security professionals, Apple Sign-in Bug Take-Aways, vulnerable third-party components, and more. Recently, they covered OWASP Top 10 2017 thoughts to help improve your security program.
34. The Security Orb Show
Host: The Security Orb team
SecurityOrb is a research organization dedicated to information security, incident response, and privacy awareness. The Security Orb Show features interviews with industry professionals whose experience within their realm of information security includes cyber protection, digital privacy, and online safety. Their episode with Marcus J. Carey discussed vThreat and attack-simulation.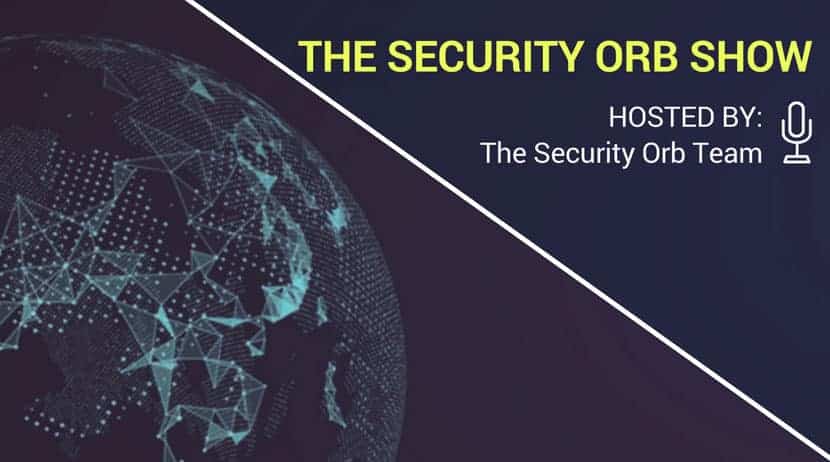 35. Cybersecurity Interviews
Host: Douglas A. Brush
Cybersecurity Interviews is a weekly podcast dedicated to picking the minds of security influencers, thought leaders, and individuals in the cybersecurity community. Episode #44 features a talk with James Carder in Automate As Much as You Can. James is the CISO of LogRythm with over 19 years of corporate IT security and consulting experience. On this occasion, he talked about security governance, risk strategies, confidentiality, integrity, and availability of information assets.
36. 2 Minute CyberSecurity Briefing
Host: Scott Schober
This podcast features the latest cybersecurity news, tips, reviews, and interviews with industry experts in short 2-3 minute briefings. If you are interested in understanding the scope of risk that fitness trackers pose to the U.S. Pentagon, listen to this month's Why Does Pentagon Hate Fitness Trackers?.
37. Recorded Future
Hosts: Multiple
This up-and-coming security podcast includes talks about current events, technical tradecraft, and insights on the big picture of threats in the cybersecurity realm.
Episode #44: Takeaways from the Gartner Threat Intelligence Market Guide gives a close look at the market and a comprehensive overview of relevant findings and use cases.
38. Tenable
Hosts: Paul Asadoorian, Ron Gula, Jack Daniel, and Carlos Perez
Sponsored by Tenable, featuring various security-related topics such as news on latest security vulnerabilities. In their talk about NIST Cybersecurity Frameworks, the discussion covers Gartner's recent finding that about 30% of all US organizations in both the private and public domains have adopted the NIST Cybersecurity Framework and that an additional 50% will select the framework by 2020.