This article was updated in December 2020.
Cloud services can change everything about your business. Hosting your business systems, custom applications, and infrastructure on remote servers protects your business and prevents data loss.
Many IT leaders recognize the benefits of cloud-based storage, backup, and disaster recovery solutions, thus encouraging the continuation of the wave of cloud adoption.
Gartner predicts that this trend will continue through 2020, by which time most companies are expected to have cloud-first or cloud-only policies. Factors behind this change include things like lower operating costs, improved time to market, better collaboration, and increased flexibility.
Cloud adoption creates quantifiable improvements for most large businesses. These improvements include numerous aspects, the most important of which are outlined below.
1. Explore multiple levels of flexibility.
Flexibility covers a wide array of solutions. From storage space to bandwidth flexibility, your business must assess its needs and see how the cloud can meet them.
One of the immediate business advantages that cloud solutions offer in this respect is the increased flexibility of both in-house and remote employees. Document storage in the public cloud allows employees to collaborate more efficiently and work on any platform.
Any web-enabled device can access cloud-based tools, which is especially useful for mobile or remote workforces. Your employees can work at any time and in any time zone without restriction.
The flexibility of server loads is another advantage of adopting cloud. You can choose to turn up capacity when you expect more traffic to your site and turn it back down when you don't need it as much.
All these options allow you to better adapt to customer needs without spending much overhead. In fact, cloud migration can help you save a lot. You do not have to install additional programs or new hardware that take up large amounts of space.
The accelerated implementation streamlines your processes, creating increased accessibility, and decreasing your reliance on local hardware or software.
2. Have your resources available anytime on a cloud platform.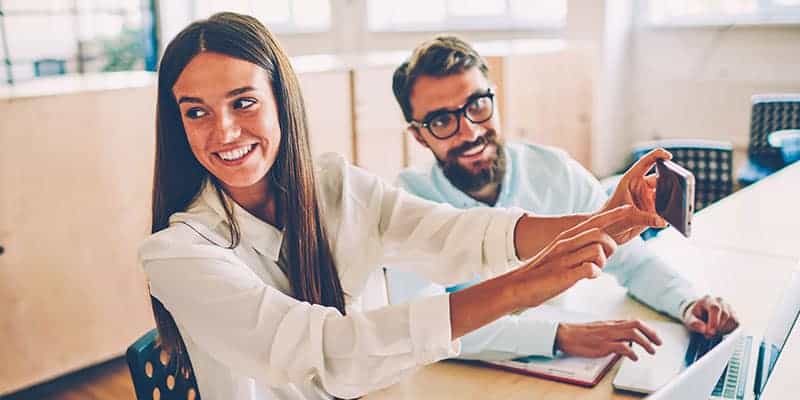 Cloud service providers are incredibly reliable, maintaining up to 99,999% uptime. This means that your data and applications are available to you and your customers at any point. Even if a particular server where you store your data goes down, another one quickly turns on to back it up.
Such a level of availability is ideal for all kinds of fluctuating demands and contributes to baked-in cost flexibility. A traditional on-premise infrastructure can hardly offer this option, which is another reason why businesses turn to the cloud.
Having constant access to business-critical resources minimizes possibilities for disruptions. In combination with a disaster recovery plan, this option ensures that your business stays operational even in case of a disaster.
3. Minimize your operating costs.
With less equipment to purchase and maintain, moving to the cloud drastically reduces costs. You don't have to invest in hardware, facilities, utilities, or building out a large data center to grow your business. You do not even need large IT teams to handle your cloud data center operations, as you can enjoy the expertise of your cloud provider's staff.
There are also costs associated with the downtime you may experience at your own facility unless you have twenty-four-hour support. Downtime is a rarity in the cloud, so this struggle all but disappears.
Some benefits of adopting cloud data security include the following:
    No need for on-site servers;
    Less strain on company computers;
    Fewer IT employees;
    Less maintenance, operational failures,  and downtime;
The scalability and flexibility of the cloud contribute significantly to the cost savings because you only pay for what you need. For small businesses, this is an essential differentiator that has been driving the cloud adoption for years.
4.    Be fully agile while keeping your data secure.
There are two different kinds of benefits when talking about the agility of moving to the cloud.
Both are equally real, but one may have a greater impact. Depending on your specific needs, you can achieve agility either on a level of resources or a level of staff.
Agility is directly related to the rapid provisioning of computing resources. It takes minutes to create instances of storage versus the weeks or months it could take an IT team. Shortening this timeframe creates a more powerful work environment.
Often, big businesses struggle to turn the ship quickly, but the agility of cloud computing enables your business to be more nimble.
The cloud creates agility in engineering resource availability as well as the agility of business response to opportunity. While the cloud fosters an environment of continuous resource availability, it is essential that your business responds to that chance. It is an organization's responsibility to support the change to streamline business processes and ensure the cloud is implemented effectively.
As long as your business units support the shift, internal IT optimization and business growth are a natural byproduct of moving to the cloud. With wide implementation, your business becomes more agile, which has a profound impact on overall efficiency.
5. Ensure backup and recovery of your data.
Greater than the loss of equipment like laptops is the loss of the sensitive data they contain.
Cloud computing enables greater security in situations like these. When your data is stored in the cloud, you can access it no matter what happens to your equipment.
There are several different types of data protection cloud solutions including public, private, virtual private,  and hybrid.
Public cloud security makes the most sense when you need to develop and test application code, collaboratively work on projects, or you meet incremental capacity.
Private clouds offer complete control over your security and system but require more maintenance. If you deal with highly sensitive data or have to adhere to stringent data and security measures, a private cloud is the best choice.
A hybrid cloud environment offers the best of both worlds by allowing you to keep each piece of your business running in the setting that suits it best. It also enables greater flexibility or distribution, allowing you to keep your data secure and your workloads operational at any point.
6.    Scale business resources as you need them.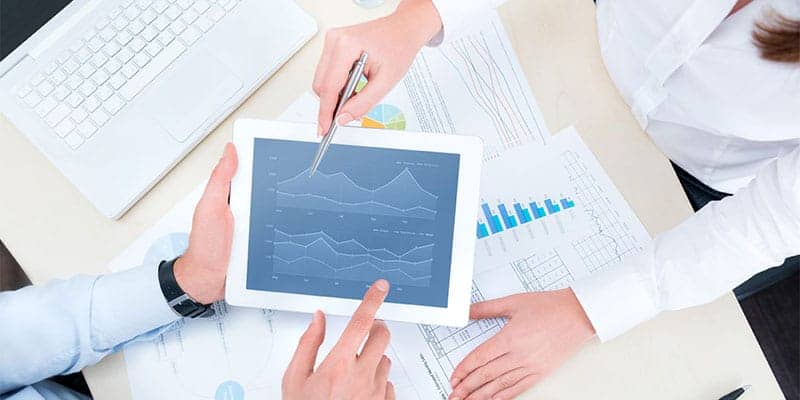 Cloud solutions can support your ever-changing requirements by enabling you to scale resources quickly and efficiently. You can upgrade your storage or bandwidth plans at any point simply by changing your subscription plan.
The pay-per-use option is probably the greatest advantage of the cloud, and the cost transparency makes for reliable planning.
This scalability minimizes the risks associated with in-house operational issues and maintenance. You have high-performance resources at your disposal with professional solutions and zero up-front investment.
Not only are your cloud services scalable, but your business can scale as well with the increased flexibility your cloud services provide. You can allocate funding to other growth opportunities and create efficiencies in areas you have thus far been unable to tackle.
7.    Improve business continuity with disaster recovery and backup solutions.
Having a disaster recovery plan is a strategic step for a business of any size. While this plan encompasses different aspects, cloud-based disaster recovery and backup solutions can make it simple.
Backing up your data requires a lot of cash and expertise, and using the cloud is an ideal solution. The main advantages of cloud computing over building these systems in-house is that it makes enterprise-class solutions available to businesses of all sizes.
Disaster recovery in the cloud doesn't require as much upfront investment the way traditional equipment does. Also, it requires less maintenance over time. It is one of the logical business benefits of cloud computing, especially if you are already planning on making a move.
8.    Boost productivity with cloud-based collaboration.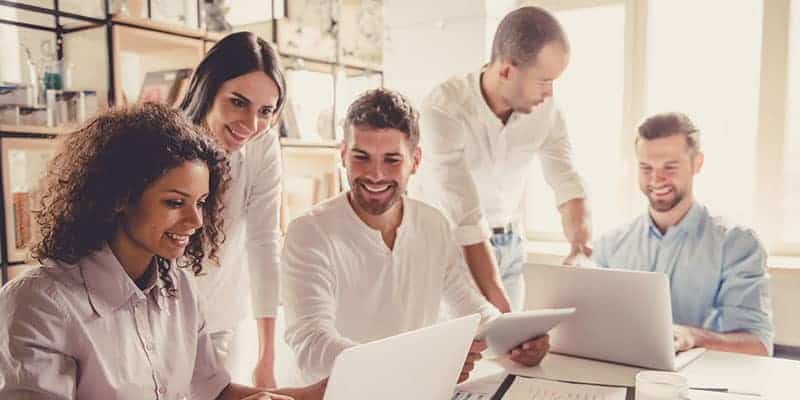 When your team can access documents anytime, anywhere, they can collaborate more efficiently. Your workflow improves because your employees have the flexibility to edit and share documents when it is convenient. That is not to say that coming into the office is not important; however, you maintain a competitive edge by giving your employees more of a work/life balance.
This increased collaboration on a cloud platform facilitates virtual work all over the world among your employees and your clients. It can reduce time-to-market and improve product development and customer service.
Increased collaboration also leads to the following:
Improved organization. With all relevant documents in a central location, accessing the most up-to-date version is easier.
Higher participation. All team members have an equal opportunity for providing input because they can do it anytime, anywhere.
Improved access to large files. Low-performance servers can hardly handle large documents such as audio or video formats. The cloud seamlessly incorporates the ability to access such files easily.
Real-time updates. Your teams do not have to conduct a meeting or be in the same room to get updates on their projects.
Brainstorming. The cloud allows the sharing of ideas and enables better communication so staff, project managers, and other team members can contribute ideas.
Delegating tasks. You can use cloud services to assign projects or documents to various members of your team, so everyone is always on the same page with the appropriate workflow.
These abilities increase collaboration and implement the use of multiple technologies to bring teams together, reduce costs, and grow your business.
The cloud makes running your business simpler by allowing you to track documents without having to worry about USB drives or other pieces of equipment.
Summing up the advantages of cloud computing
The benefits of moving to the cloud far outweigh any disadvantages. By enabling you to boost organizational efficiency, the cloud helps you run your business more smoothly.
The availability of all the resources on demand also substantially reduces your IT costs, allowing you to allocate funds to where you need them more.
You can rest assured that your information is protected, your employees are happy, your workflows make sense, and your business as a whole is making strides toward greatness.