Benefits of becoming a phoenixNAP partner
phoenixNAP's channel program empowers partners to expand their bottom line by delivering industry-leading technologies on an OpEx model to their clients. Joining our channel partner program unlocks access to leading in-demand attached revenue services. Generate additional revenue streams with a full portfolio of IaaS and Cloud-based services that will help your clients achieve positive business outcomes, scale and add operational efficiency. Partnering with phoenixNAP will help future proof your business by offering the high value, compliance-ready cloud & IaaS services.

Sales Incentive Program for the Highest Margins
Increase your earnings and diversify your revenue streams by taking advantage of exclusive deals, sales incentive programs and SPIFFs, and upselling and cross-selling opportunities.

Training and Expertise Support
Get access to personalized training, demos, resources, and valuable knowledge from our dedicated team of technology solution engineers.

Go-to-Market Strategy
Generate new leads and engage more prospective customers through joint marketing campaigns and co-branding opportunities. We help you create a go-to-market strategy for your business.
PhoenixNAPs partner program is designed for anyone who works with clients in need of IaaS and Cloud services. Our partners are typically MSPs, MSSPs, IT Consultants, VARs, IT Service Providers, Master Agency's and Sub Agents, and system integrators. Our channel partner program can accommodate both referral and reseller models. We offer our partners a personalized, comprehensive referral/reseller onboarding process for Veeam Cloud Services, with access to an online deal management platform, and the most competitive prices in the market today.
Responsive channel management team
Full pre-sales and post-sales support
Customized go-to-market strategy
Fast deployment and quick provisioning
Streamlined deal registration process
Become a Trusted Advisor for your clients
Tailor the industry-leading solutions according to your clients' needs
Veeam offers enterprise-level backup and disaster recovery solutions specifically tailored to businesses that demand constant availability. As an award-winning Veeam Platinum CSP Partner, phoenixNAP provides the highest level of reliability and expertise in deploying Veeam cloud solutions. We bring the full integration and interoperability to you and your clients!

Automated VCC Resources Management Platform (PNCP)
Fast and simple deployment of VCC Services through PNCP enables hassle-free setup, management, and monitoring of your clients' resources, payment, and billing options all in one place while reducing costs.

Leverage IaaS Portfolio
Cutting-edge Backup and DR services help mitigate risks and prevent business operation disruptions. Offer best of breed services to help organizations leverage IaaS as both part of a disaster recovery strategy and regular business operations.

Instant Recovery – Strong SLAs
Ensure low recovery time objectives with Veeam's next-generation Recovery Engine that delivers reliable recovery for dynamic and sensitive workloads.
IaaS and cloud solutions from phoenixNAP and Veeam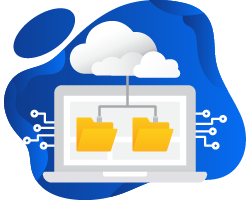 Veeam Cloud Connect
phoenixNAP's cloud-based backup & replication services fully integrate with Veeam Cloud Connect, making the process of migrating your clients' infrastructure to the cloud simple and cost-effective.
This comprehensive solution comes with on-demand provisioning, automated management, and usage-based prices and doesn't require a large upfront investment. With transparent usage-based pricing, your clients have full control over their expenses and only pay for the storage they use. For just pennies per GB of data, you can help your clients protect their Veeam backup data in the cloud.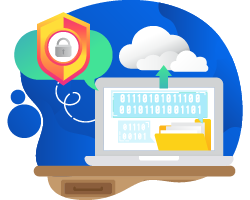 Data Security Cloud from phoenixNAP
Built through strict virtualization and segmentation controls, Data Security Cloud from phoenixNAP is a tightly secured multi-tenant cloud environment specifically engineered for safeguarding your clients' sensitive workloads.
With continuous anti-virus and vulnerability scanning, intelligent threat-detection, and 24/7 expert support, Data Security Cloud allows your clients to achieve security posture with ease, and without large upfront investments. Building a highly secure infrastructure is costly, but we made it affordable!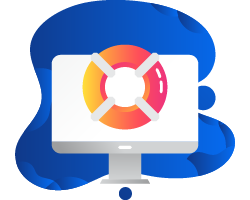 Disaster-Recovery-as-a-Service
phoenixNAP's cloud-based backup & replication services fully integrate with Veeam Cloud Connect, making the process of migrating your clients' infrastructure to the cloud simple and cost-effective.
Our state-of-the-art, globally distributed disaster recovery infrastructure guarantees your clients maintain an "always-on" environment with robust data recovery capabilities.
By leveraging automated image-based replication and remote cloud-based backup services from phoenixNAP, your clients can recover from breaches, outages, and downtime in record time by simply restoring a copy of their latest workload. Our DRaaS Solution enables you fast and flexible deployments.
Effectively fight ransomware attacks
Prevent accidental data deletion
Meet regulatory compliance requirements
Eliminate CapEx costs for building and maintaining disaster recovery infrastructure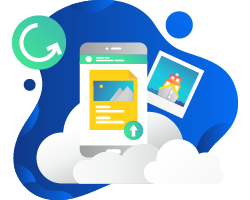 Veeam Managed Office 365 Backups
Provide a 24/7/365 availability and long-term retention of your clients' business-critical Office 365 data with complete SharePoint, OneDrive, Exchange, and Teams with managed backup solutions from phoenixNAP and Veeam. For as low as $2 per mailbox with unlimited storage, your clients retain full control of their backups, stay operative, and running the business with robust security, always-on data availability, and streamlined monitoring.
Benefits of managed Office 365 backups:
Accidental and intentional data deletion prevention
Ransomware attack mitigation
Legal and compliance requirements
Managed by our in-house team of security experts
Instant data recovery
Reduced costs with object storage
Award-winning Veeam Partner
phoenixNAP's commitment to providing turn-key IaaS, security, disaster recovery, and backup solutions is recognized by Veeam year after year.




Support and guidance, you can count on!
We do the heavy lifting for you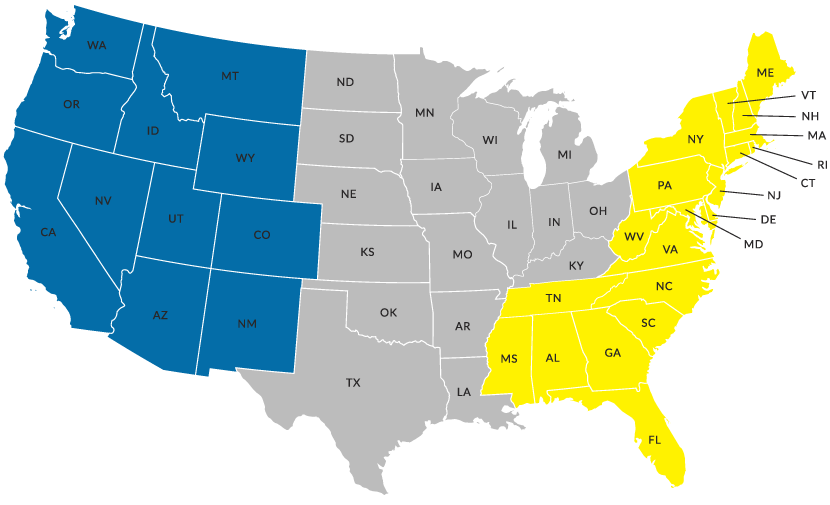 Become a phoenixNAP partner today!
Send us your contact details, and our channel managers will get in touch with you within 24 hours.