Backup for Veeam Cloud Connect
Looking for the best value cloud backup solution? Contact us today and we'll make an offer tailored to your needs.
Secure Cloud Backup
What is Veeam Cloud Connect? Veeam Cloud Connect allows existing users of Veeam's replication and backup technology to securely backup and restore your existing VMware or Hyper-V environment to the cloud. No need to invest in a secondary site for your backups.
Veeam Cloud Connect makes it easy to connect efficiently maintains offsite copies of your backups, along with the ability to restore them in time of need.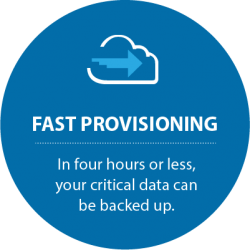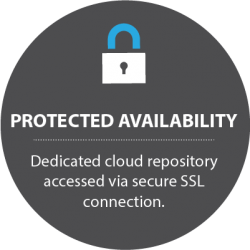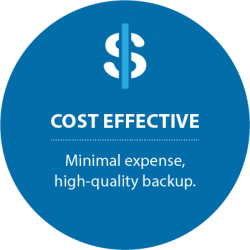 WHY PHOENIXNAP BACKUP FOR VEEAM CLOUD CONNECT MAY BE RIGHT FOR YOU?
Advantages of Leveraging this Solution:
Backup your virtual machines to any of our three global locations
Phoenix, AZ, Ashburn, VA, Amsterdam, NL
The ability to leverage your local Veeam environment
Top-quality backup services without large investments
Unlimited retention capabilities
Accounts provisioned in four hours or less
Have all of your local data backed up offsite in the cloud
Easy self-service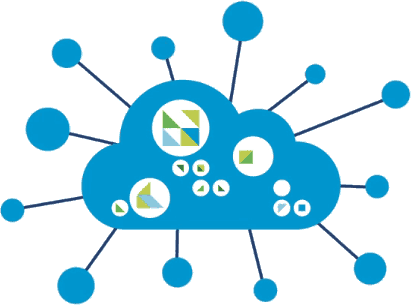 FILL OUT THE FORM BELOW TO GET STARTED:
*Free trial limited to 30 days from date of activation.
PhoenixNAP Cloud Backup for Veeam is designed to offer a quickly provisioned offsite backup at fractions of the cost of implementing a physical data recovery site.
Using your Veeam® Availability Suite™ v8 software, you can store a copy of your data in a remote, dedicated cloud repository accessed via secure SSL connection and cloud gateway.
Your critical data can be backed-up in four hours or less!
Interested in our backup for Veeam Cloud Connect solution but unsure if it's something for you?
Sign up to receive a free cloud backup trial and see for yourself how it can help with your data backup needs.
1
Fill out the form to let us know you would like to start your FREE TRIAL.
2
One of our helpful and knowledgeable Sales team members will reach out to you.
3
Following your conversation with our Sales team, start using PhoenixNAP Backup for Veeam for FREE!