WHITE PAPER
Ransomware Prevention and Recovery
An Overview of Challenges, Best Practices, and Solutions
Download this white paper to learn how to protect your business data from the most disruptive malware currently in existence.
Today ransomware is the most prevalent cyber threat and the biggest challenge for IT security teams. The modern, sophisticated ransomware strains are intelligently designed to identify and exploit any vulnerability or open door in your company's security. To keep your data safe and avoid becoming a victim of a data breach, your company must continuously evolve its security posture, follow defense best practices, and implement advanced protection solutions.
Read this white paper to learn about:
Business challenges in securing critical data
Why it's essential to be prepared when ransomware strikes
Best practices to follow to strengthen the security posture
Available solutions for ransomware prevention and instant recovery
Fill out the form to get your FREE copy!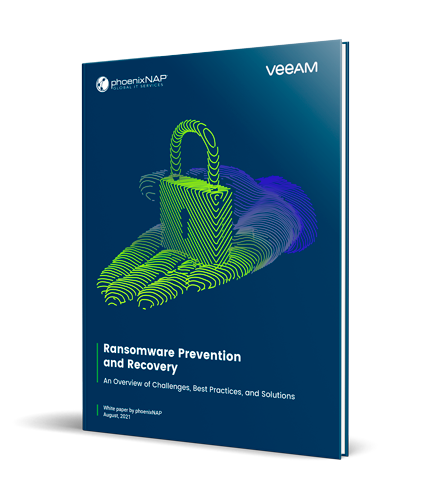 Fill in the form to get FREE white paper!

© 2022 Copyright phoenixNAP | Global IT Services. All Rights Reserved. Privacy Policy