Megaport Cloud Router (MCR)
Effortlessly deploy and manage private connections between multiple cloud providers.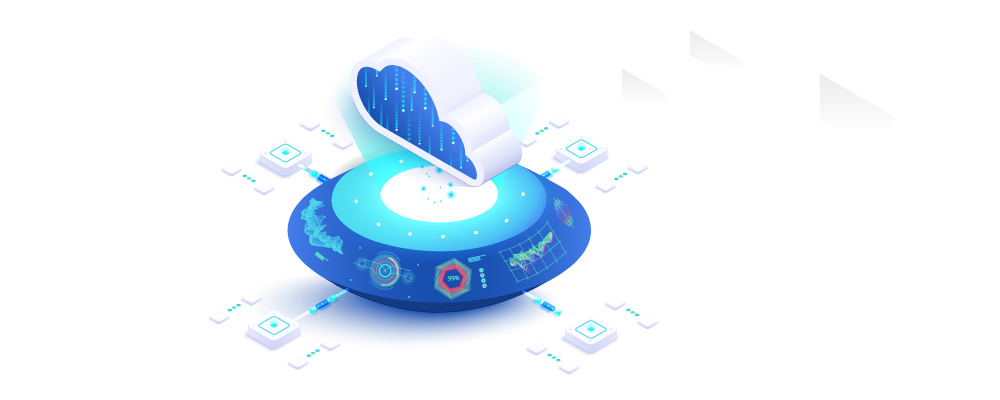 Overcome Multi-Cloud Management Challenges
Moving and managing data between cloud service providers (CSPs) can be slow, complex, and expensive. As Arizona's major network hub, phoenixNAP lets you tackle these issues by offering access to Megaport Cloud Router (MCR) directly from our Phoenix data center.
By leveraging phoenixNAP's next-gen connectivity capabilities, you can make the most of services from industry-leading cloud providers like AWS, Google Cloud, and Azure. Circumvent the public internet while accessing cloud services and enjoy secure, flexible, and fast data transfer without wasting resources on infrastructure ownership.

Fast
Deploy a virtual router close to your actual cloud onramp for low-latency data transfer.

Secure
Enable advanced network security with direct cloud-to-cloud connectivity.

Flexible
Enjoy fast and easily scalable deployment and provisioning via Software-Defined Networking.
Testimonial
"PhoenixNAP is the best facility we've been in. All infrastructure is technically sound and state of the art. The carrier selection is fantastic. And the staff, from sales to security to NOC are accommodating and helpful. I can't recommend phoenixNAP enough."
– Kevin Bowling, Founder, Blue Box Systems
How to Streamline Cloud Networking with MCR
Megaport Cloud Router is a managed virtual routing service that helps organizations establish on-demand Layer 3 private connectivity between different networks or service providers. It virtualizes routing services and makes intelligent routing decisions on your behalf, ensuring direct, private, and secure cloud-to-cloud traffic. It enables low-latency data transfer between different services with added security and reduced TCO.
MCR operates by connecting two or more independent Virtual Cross Connect (VXC) services in a single routing domain. Interconnecting multiple services through MCR supports multi-cloud or hybrid-cloud computing without the need for equipment ownership or maintenance. Controlled through an intelligent interface running on Megaport's Software Defined Networking (SDN) infrastructure, MCR helps you greatly reduce the complexity of network routing management.
What Can You Do with MCR?
MCR lets you manage a low-latency, high-privacy connections with ease. Optimize your business-critical workloads and seamlessly set up a multi-region network.
Set up a private network between multiple cloud and on-prem services without advanced network engineering knowledge

Scale routing throughput via four speed tiers: 1 Gbps, 2.5 Gbps, 5 Gbps, or 10 Gbps

Reduce data transfer latency by enabling direct connections among different CSPs
Utilize Border Gateway Protocol (BGP) and Multi Exit Discriminator (MED) for VXC prioritization

Quickly turn BGP on or off through the BGP shutdown toggle option

Add MCR connections to Google Cloud Platform through Google API integration
Enhance Cloud Connectivity with phoenixNAP
Our Phoenix data center offers infrastructure solutions to support your digital transformation. Home to more than 40 network, telecom, and bandwidth carriers, our facility is an interconnectivity hub for the U.S. Southwest.
With multiple 10 Gbps transit connections on a 6.3+ Tbps backbone and a global footprint across 5 continents, phoenixNAP meets your connectivity needs while optimizing your infrastructure costs. In addition to this, our Phoenix data center provides direct connections to AWS Direct Connect and Google Interconnect, enabling advanced security and low-latency connections to industry-leading cloud service providers.
Strategically located in a disaster-free area, the 160,000 sq. ft. phoenixNAP Phoenix facility houses top-of-the-line, opex-modeled solutions, helping you modernize your IT while reducing your TCO. Our broad Infrastructure-as-a-Service (IaaS) portfolio creates a strong base for utilizing MCR, helping you on your journey to cloud computing adoption.
A Solid Foundation for Flawless Virtualization
Using MCR and our Phoenix data center's connectivity technology, you remove the complexities that interfere with your business goals. Optimize cloud networking to deliver data faster and easier.

Embrace Hybrid Cloud
Distributing mission-critical workloads across different environments will not only drive cost savings but will provide your business with unmatched agility. Leverage Megaport's presence in our Phoenix data center, combine your port with MCR, and use it to tie different public cloud connections to your virtualized resources on-prem.

Enable Multi-Cloud
Use MCR to connect your separate cloud workloads located at different CSPs. Create a low-latency, high-security network for your entire ecosystem without any infrastructure ownership. Expand to hybrid-cloud connectivity on demand by deploying direct connections to your on-prem solutions in our data center.

Expand Your Presence
Provision an MCR in phoenixNAP's Phoenix data center and create private connections to different locations worldwide, extending your reach without expanding your physical infrastructure. Connect your multiple data locations and control them from your phoenixNAP deployment.