Largely known as the 'Internet gateway' to Europe, Amsterdam, Netherlands is an ideal data center location to colocate, especially if your business requires an EU regional or localized footprint.
PhoenixNAP AMSTERDAM OFFERS:
World Class Security and Redundancy for Mission Critical IT
Energy-efficient, High-Density Environments
European and Global Network Connectivity Solutions
Central EU Colocation with Broad Carrier Options
Our Amsterdam data center offers colocation and dedicated server solutions. The facility is centrally located in one of the most business-friendly, economically stable and affordable cities in Europe.
EACH AMSTERDAM CLIENT RECEIVES:
Dedicated, full-time managed support
Completely redundant power configurations with Primary/Redundant power to every client
Multiple global carrier options and affordable bandwidth pricing
Modern cooling solutions that allow up to 200 Watts per sq. ft. of density
Access to our Global Network
Multi-Currency Payment options
Multi-Carrier BGP Blend Bandwidth with no monthly cross connect fees
Close to the Amsterdam Internet Exchange (AMS-IX), for high-availability and optimum up-time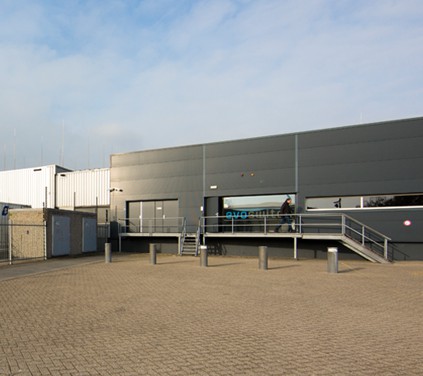 Our Amsterdam data center is located just 16km away from Schiphol Airport, and less than 800m from the railway station NS Haarlem Spaarmwoude.
Launch in The EU without Leaving Home
PhoenixNAP offers our complete product portfolio from our Amsterdam facility, including a full suite of dedicated servers, cloud and colocation options.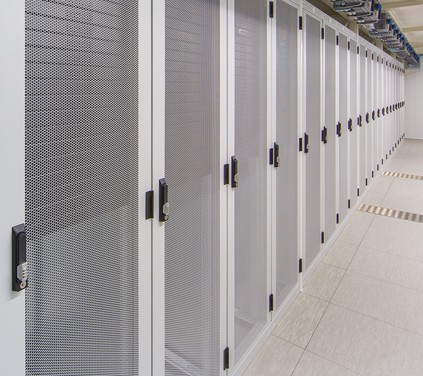 BENEFITS OF phoenixNAP AMSTERDAM:
Full-time, 24/7 managed support
In-house, in facility technicians for remote hands and services, including:

Rack and stack
Cabling
Drive Swaps
KVM

Hardware as a Service (Leasing) options:

SuperMicro® servers with Intel® processors
Full Brocade® equipment catalog
Firewalls from Cisco® and Dell SonicWall®

Multiple colocation products, including private, locking ½, full and multiple cabinet private cages
Scalable Managed Private Cloud and Virtual Private Data Center (VPDC) environments
Access to our phoenixNAP Global Network
DDoS Protected Network to keep Your Business Online
With a central EU location and a broad carrier mix, phoenixNAP Amsterdam gives you a perfect way to establish your business, or diversify your network in our stable, secure facility.
PhoenixNAP NETWORK AND CARRIER BENEFITS:
DDoS Protected Network
Distributed and Linked pop locations in Los Angeles, Phoenix, Ashburn, Atlanta, Netherlands, Singapore, and Serbia
Tier I BGP Carrier Blend Network
Access to our Global Network
Over 30 Carrier product offerings
No monthly cross connect fees
Located near the Amsterdam Internet Exchange (AMS-IX)
Green Data Center Management Equals Ultra Efficiency
Our Amsterdam facility boasts a modern modular design that focuses on redundant power configurations with isolated infrastructure, and a low year round PUE of 1.2.
BENEFITS OF OUR HIGH-DENSITY DESIGN:
Ability to configure compute and storage environments up to 200 watts per sq. ft.
Flex pods, storage arrays and blades can all be placed in a single cabinet
Minimize unused space for optimum stability and value per square foot
OUR AMSTERDAM POWER & COOLING OFFER: 
Designed capacity of 60 MW of usable power
N+1 redundant uninterrupted power supply infrastructure
16 1.2 Mega Watt generators providing 2N redundancy
Redundant and concurrently maintainable CRAC cooling, utilizing an Adiabatic process
Maximum Security and Reliability
The phoenixNAP Amsterdam facility maintains full-time security, utilizes video surveillance, as well as biometric access controls to keep your environment safe.
PhoenixNAP AMSTERDAM PHYSICAL SECURITY FEATURES:
24/7/365 on-site and mobile guards to maintain maximum security for client infrastructure
3 meter perimeter fencing, secured loading dock and window-less building
Multi-level access authorization with biometric scan, electronic ID, and all alarms monitored 24/7/365
State of the art, interior and exterior video monitoring with motion detection
DATA SECURITY ATTRIBUTES INCLUDE:
ISO 27001 and ISO 9001 Certified
amsix Certified
ISAE 3402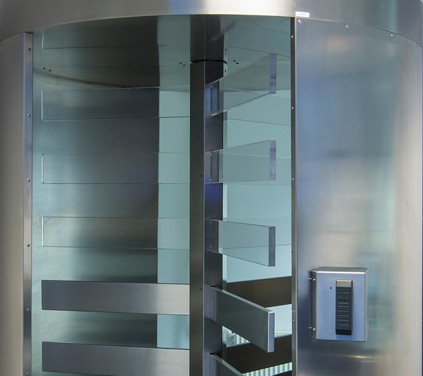 Our security teams and our policies offer every Amsterdam colocation client 24/7 access to our facility. We stand ready to provide your pre-authorized 3rd party vendors a logged security escort to your environment anytime, day or night.
Build Your EU Colocation Solution
at an Affordable Price
Setting up a new colocation environment can be challenging. Our Amsterdam colocation special allows our clients the ability to quickly turn up and enjoy all of benefits of a high connectivity european location, with full-time security and at an extremely affordable price.
Amsterdam Colocation Resources
Want to learn more about phoenixNAP Amsterdam colocation?  Start here and quickly find out why clients trust phoenixNAP to support their infrastructure needs with flexible, reliable and secure solutions: