PhoenixNAP Managed Private Cloud (MPC) is packed full of amazing capabilities and features, and delivered to clients at an unparalleled cost.
Each MPC is built utilizing industry leading storage and virtualization products, and deployed on our high-performance and secure network. Our team of 24/7/365 phoenixNAP engineers handle the management, monitoring and modification of each MPC, offering a fully managed, unique, dedicated cloud, based on each client's needs.
Completely Dedicated Infrastructure from Top to Bottom
Previously reserved for only large companies, dedicated 'private' clouds typically require a major investment to build, and IT resources to maintain.
But with phoenixNAP Managed Private Cloud (MPC), any size organization can now consider a hosted cloud environment for their mission critical or day-to-day business needs. Our MPC is completely dedicated, cost effective, and is managed and monitored by phoenixNAP.
MPC IS A GOOD FIT FOR CLIENTS WITH:
Complex regulatory or compliance requirements
Specific security and performance needs
A lack of comfort sharing infrastructure with other organizations
Each phoenixNAP MPC offers:
Dedicated highly available SAN
Private Colocation
Dedicated, redundant 10 Gbps Switches
N+1 virtualization cluster, powered by VMware® vSphere™
Dedicated instance of vCloud® Director available
Additional 3rd party hardware and software solution integration
Deployment in any region you would like
High performance cloud environments rely on high speed, low latency networks to get data between the hosts in a cluster, and back to their storage environment.
PhoenixNAP Managed Private Cloud uses next generation switching and routing technologies powered by Brocade® and VMWare® to deliver an optimum, on demand environment for all your workloads and storage needs.
MPC NETWORK ATTRIBUTES INCLUDE:
Highly available physical routers and switches
Low latency 10 Gbps redundant connectivity to each host
DDoS Protected Network
1 Gbps ports available to support legacy devices
Software defined networking technologies by VMWare®
PhoenixNAP NETWORKING OPTIONS INCLUDE:
Ability to connect over any type of private or public network
PhoenixNAP Global Network access
PhoenixNAP Unified Network access
Comprehensive Carrier product offerings
PhoenixNAP Tier 1 BGP Blend availability
Cross connect to any other phoenixNAP service, for the ultimate infrastructure design flexibility
1 Gbit, 10 Gbit and 40 Gbit network options
Secure VPN access provided at no charge
Copper or Fiber options
Deploy any 3rd party networking gear you choose to accompany the MPC
Security and Compliance, Solved
OUR MPC SECURES YOUR INFRASTRUCTURE WITH:
vCloud® Networking and Security™ technologies
Independent audits by a PCI approved vendor
Completely dedicated infrastructure to conform to any security control or compliance need
Physical or virtual firewall options
Reference architectures to accommodate nearly any compliance concern
Centralized log management options for a complete and detailed audit trail
Strong partner community to provide everything from full audits to detailed security operations management
PhoenixNAP understands that following and meeting governing policies is a key component to most security and compliance protocol. We work with you to design a solution that achieves all your mission critical data and system needs.
Each phoenixNAP Managed Private Cloud is architected to meet PCI DSS 3.0 standards.  Our internal processes are third-party audited to meet SSAE16 Type 1 compliance and our operational standards are based on ITIL. 
The flexible architecture of our MPC allows our clients to integrate any number of security software and hard appliances to achieve complete information protection. We provide unmatched security and compliance capabilities, offering clients the value of peace of mind.
Backup and Recovery Services

PhoenixNAP Managed Backup and Recovery offers our MPC clients a fast, easy and cost-effective way to backup or replicate their virtual machines, in our global locations, including: Phoenix, AZ; Ashburn, VA, and Amsterdam, NL.
With unlimited retention capabilities, our Managed Private Cloud Backup and Recovery is designed to address business continuity needs with a reasonable Recovery Point Objective (RPO), but at a fraction of the cost of implementing a physical data recovery site.
The service is quick provisioned, usually in less than a couple hours. To further simplify, it can be installed and configured by phoenixNAP's support and engineering team, or your internal IT staff. Once deployed, your critical data can be backed-up in four hours or less.
managed backup and recovery features:
An optimized, primary copy of your data
Fast backups that leverage the hypervisor
Client defined retention periods
Deduplication of all backup data
All common Windows® and Linux® OS support
Full OS file and folder backup
Full OS restoration for your VMs
In-Place or Out-of-Place restorations
Custom recovery points and retention periods
Support for MySQL® and MSSQL® databases
managed backup and recovery options for mpc can include:
Hybrid Cloud Configurations
Leveraging vCloud® Connector™ by VMWare® in conjunction with your phoenixNAP Managed Private Cloud will allow you to seamlessly connect and manage your private cloud resources from your on-premises environment.
vCloud connector with your MPC allows you to:
Oversee and connect to your other private, public or hybrid clouds
Move content and applications from one cloud to another, or your entire cloud environment
View, copy and operate on workloads between your internal data center and private or public clouds with speed and reliability
Accelerate the deployment time of your workloads without reconfiguration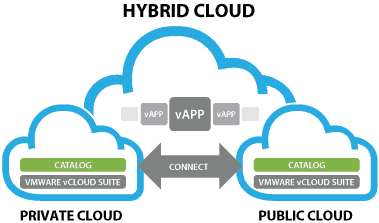 When it comes to connectivity, we maintain a stellar industry reputation. With phoenixNAP, you can rest assured you will have unlimited options for connecting to your Managed Private Cloud. For high-speed and performance, many of our clients choose to work with us and one of our carrier partners, in order to get a private, direct Layer-2 connection to our data centers.
PhoenixNAP MPC connectivity options include:
Multiple high speed 1 Gbps and 10 Gbps options available
Rest assured you will get the best pricing possible in the industry when connecting to a private cloud
MPLS, Metro Ethernet, Lit and Dark Fiber options

Regardless of where you are hosting your environment today, we can move you quickly and seamlessly to your new Managed Private Cloud (MPC). PhoenixNAP removes the pain of migrating between providers by leveraging a suite of innovative tools, designed to quickly and seamlessly migrate customer workloads from one site to another.
We support the following Operating systems:
Microsoft Windows Server® 2003 SP2 (local data center only)
Microsoft Windows Server® 2008 R2, Standard, Enterprise, Datacenter, and Web Editions
RHEL 4.x, 5.x and 6.x
CentOS 4.x, 5.x and 6.x
SLES 10.x and 11.x (data center only)
Ubuntu 12.04 LTS (data center only)
MIGRATE OUT OF DIFFERENT PUBLIC CLOUDS:
IBM® SmartCloud Enterprise
SoftLayer® CloudLayer
Amazon® EC2
Rackspace®
Terremark®
GoGrid
Best of all, new phoenixNAP Managed Private Cloud accounts receive this service free of charge with a 2 or 3 year contract.