Dedicated Servers Affiliate Program
Do you or your customers get web traffic searching for dedicated servers or cloud hosting? How would you like to turn that traffic into revenue? With phoenixNAP's affiliate program, you can earn competitive commissions from each referral who buys from us.
Program Overview
Get a One-time $75* or a Recurring 10% Per Sale
PhoenixNAP's dedicated servers affiliate program is a simple, reliable, and efficient way to increase your profit. Your referrals can choose from an extensive portfolio of both high-performance and budget dedicated servers while you earn commission based on the solutions they choose. You can earn a one-time $75 or a 10% recurring payment whenever the customer you referred buys from us. Once a click from your website converts, you get paid. With our recurring revenue option, you can continue earning for the lifetime of that customer.
All affiliates receive accurate and timely payments once a month via PayPal. Wire or check payout options also available. Our simple affiliate portal interface allows you to view your commissions and payments in real-time as orders get approved and added to your account. Track and plan your revenue confidently and continue improving your business with phoenixNAP as your trusted partner.
The phoenixNAP affiliate program includes:

Competitive commission plans

Quick and easy automated signup and acceptance
Affiliate Portal access to marketing assets
* The one-time payment option cannot exceed the value of the purchase.
* The minimum payout is $25.00. Commissions will roll over until this amount is hit. 
Benefits of being an affiliate
New Profit Opportunities from Existing Business
IT companies and ecommerce business owners choose phoenixNAP because we make it easy to earn and keep the commissions coming. You can use the diverse solutions we offer to your advantage and ensure a consistent profit.
PhoenixNAP is present in 10+ local markets across the globe, which allows you to expand your business in a particular area and reach new audiences. Our services are available from multiple locations in the U.S., Europe, and Asia-Pacific while our local teams are at your disposal for any type of consultation or assistance.
With phoenixNAP, you get:
Competitive commission plans
Selection of payout options
Lifetime recurring commissions
365-day cookie tracking duration
Advanced control panel
Global opportunities
Free marketing tools
Banners, text ads, and links
Working with the leading IT vendors such as Intel, Supermicro, and NVIDIA, phoenixNAP delivers high quality products that ensure customer satisfaction. This means that a single click from your website can turn into our long-term customer, which brings you even more profit.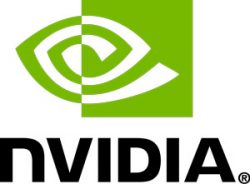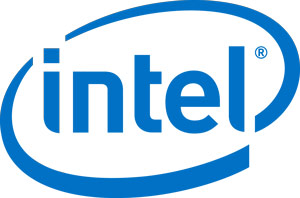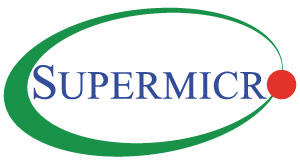 Industry-leading commissions. Reliable channel of profit.
Why choose phoenixNAP
Global Provider with an Outstanding Reputation
Being in business for almost a decade, phoenixNAP has developed stable relationships with the world's top hardware and software vendors. Our collaboration with the leading technology companies enables us to offer innovative solutions at competitive prices. Organizations of all sizes can access enterprise-grade technologies and deploy them via the model that best fits their business.
Your clicks convert because phoenixNAP offers:
Enterprise-grade hardware at aggressive prices
A wide variety of solutions and plans via an opex model
Unmatched level of customer service and support
Customers who regularly return to buy phoenixNAP's high-quality services
Suitable for a Variety of Business Workloads
From VPN and database servers to storage, security, and gaming, our dedicated server solutions can support the widest variety of business workloads. Companies of any size or industry focus can build their IT platforms with our dedicated servers. Setup and configuration is fast and easy, even for highly customized solutions. You and your customers can easily configure the right server in consultation with our solution experts.
Access to 10+ Local Markets
If you are marketing your website and products locally, your customers can benefit from having access to our services in areas closest to them. Our data centers are located in strategic regions of the US, Europe, and Asia-Pacific to deliver advanced network coverage. Local IT teams work to set up solutions in minimum time and provide direct assistance if needed.
How to Start Earning
Become phoenixNAP's Dedicated Servers Affiliate
The continual growth of demand for dedicated servers represents an ideal channel of profit for those with industry influence. Start monetizing your online traffic by referring your visitors through banners, forms, or signatures. Simply sign up to access our Dedicated Servers Affiliate Portal and begin referring using the various marketing assets and helpful hints available there.

Post branded links on your website

Place phoenixNAP logo and banners

Directly reach out to your customers
Once your banners are up, your referrals start being tracked. Our cookies will track visits from your website for an entire year and you will be credited as a referrer even if your visitors make purchases later. For each purchase, you will receive a payment after the service has been billed and paid for at least a month. You can choose one-time payments for services valued $75 and more, or 10% recurring revenue. Below is an example chart outlining how much you can earn.
Our customers like options, so that is what we give them. Choose between lifetime recurring commissions or one-time, up front commissions.
*The one-time payment option cannot exceed the value of the purchase.
* The minimum payout is $25.00. Commissions will roll over until this amount is hit. 
Commission Structure

Server Plan I
$148.00
Server Plan II
$258.00
10% Recurring (8 mo. avg.)
$118.40
$206.40
One Time Up Front Payout
$75.00
$75.00
Our affiliate commission payout options:
10% recurring for life of the account
One-time, up front payout of $75 per sale
Streamlined payouts by PayPal
Wire or check payout options available
3-Step Signup Process
Get a FREE account in just a few clicks
Becoming phoenixNAP's Affiliate takes only a few simple steps. Just click the button below to sign up and fill out the form with your details. Our team will then create you a free account so you can start referring.
On your first login, you will be able to access phoenixNAP marketing materials and branded links that you can post on your high-traffic pages. Once you have everything set up, you will be able to see your traffic and payout reports through our simple-to-use affiliate portal. Get paid for every sale associated with your converted click either with a flat upfront payout or for the life of the account.