Providing a powerful cloud environment with complete flexibility, Virtual Private Data Center can be used for an array of solutions. For small to mid-market organization, VPDC might serve as an entire production environment. Large enterprises can justify the use of a Virtual Private Data Center for one application. VPDC offers a scalable and redundant cloud computing solution with dedicated resources and a low starting price point.
Looking for a way to build a Disaster Recovery (DR) solution without a capital investment? PhoenixNAP VPDC, loaded with our Disaster Recovery as a Service and Cloud Backup products, offers a cost effective, OpEx friendly, turnkey DR site for your production environment.
BENEFITS OF VPDC FOR DISASTER RECOVERY:
Capable of RPOs as low as 3 seconds
No complicated hardware appliances to manage
Leverages industry leading hypervisor replication and snapshot based technologies
OUR VPDC FOR DISASTER RECOVERY PROVIDES:
On-demand failover testing
Completely automated failback
Recovery for an entire virtualization environment in minutes
Replication to multiple sites at once
Saving you time and money, Virtual Private Data Center for DR is a great way to begin leveraging your cloud services, while maximizing your existing on premises infrastructure investment.
Web 2.0 companies leverage our VPDC to obtain enterprise class performance, while only paying for what they need.
Utilizing our VPDC, along with our global backend network and multiple phoenixNAP locations, Software as a Service (SaaS) clients can now take their applications closer to their consumer, to provide secure and reliable access.
VPDC ADVANCED CAPABILITIES FOR SaaS INCLUDE:
High Throughput Firewall
VPNs
Load Balancers
Complex Network Setup
Virtual Private Data Center was designed to perform like the virtualization environment you would build and deploy for yourself on premises, but at a fraction of the cost. PhoenixNAP VPDC provides immense flexibility, and can implement even the most complex enterprise applications in the cloud.
OUR VPDC FOR ENTERPRISE APPLICATIONS ALLOWS YOU TO:
Leverage the latest version of VMware vSphere
Create separate networks to fit applications requirements
Transport across our global network to our other VPDC locations to enhance multi-site service
BENEFITS OF VPDC FOR ENTERPRISE APPLICATIONS:
We can provide all Enterprise Microsoft Software
Exchange and SAP® tested
MySQL® and SQL Databases thrive with our SSD Accelerated storage
Perfect for ERP and CRM systems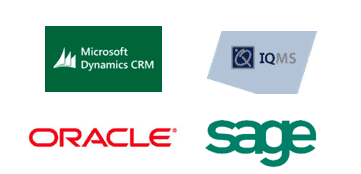 Extending your infrastructure to the cloud can be challenging, especially when attempting to interoperate with your newly acquired cloud resources.
PhoenixNAP helps you navigate the process with vCloud® Connector™. Our Hybrid Cloud setup powered by vCloud® Connector™ allows you to seamlessly extend your on premises environment to Virtual Private Data Center, all without re-architecting your application. We make cloud adoption and interoperability with your current environment easier and faster than ever.
OUR VPDC FOR HYBRID CLOUD ALLOWS YOU TO:
Easily connect your on premises vSphere™ environment with VPDC
Move your apps to the cloud without change
Leverage next generation architecture for underperforming applications in your environment
Adopt cloud services in only a few hours
Get out of the infrastructure purchasing business
If you are considering a Virtual Desktop Infrastructure (VDI) for your organization, but cost continues to be a challenge, a hosted VDI is a great solution. VPDC allows you to adopt VDI more easily and with less cost than you ever thought possible
BENEFITS OF OUR VPDC FOR HOSTED VDI:
Optimized for next generation desktop infrastructure
Supports Citrix® XenDesktop™ and Microsoft RDSH
SSD Accelerated Storage gives you lighting fast desktop performance
VPDC FOR HOSTED VDI ALLOWS YOU TO:
Easily connect your on premises vSphere™ environment with VPDC
Adopt cloud services in only a few hours
Move your apps to the cloud without changes
Leverage next generation architecture for underperforming applications
Host your internal server environment next to your desktops all in the cloud
Leverage one of our partners to help you manage your desktop environment