PhoenixNAP Virtual Private Data Center (VPDC) reduces the total cost of cloud ownership and stands out in the market because of the careful choices we have made with our world-class technology partners.
Our VPDC empowers clients to spend less and get more than they would with any other multi-tenant cloud service.
Backup and Recovery Services
Adding phoenixNAP Backup and Recovery Service to your Virtual Private Data Center is a fast, easy and cost-effective way to backup or replicate your virtual machines.
Backup and Recovery Services are designed to address various business continuity needs. Our solutions address a wide breadth of RPO and RTO requirements at a fraction of the cost of implementing your own secondary recovery site.
The service is quick provisioned, usually in less than a couple hours. Our self-service options help you stay in control of your data so you can leverage your backups for a multitude of tasks. To further simplify, it can be installed and configured by phoenixNAP's Cloud Engineers, or your internal IT staff, to any of our global locations. Once deployed, your critical data can be backed-up in four hours or less.
PhoenixNAP backup and recovery options for VPDC include:
Local Only Backup
Remote Backup
Replication to another location
Replication to your primary environment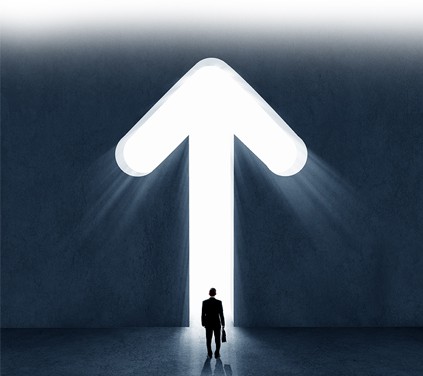 Our backup and recovery service offers our VPDC:
An optimized, primary copy of your data
Fast backups that leverage the hypervisor
Client defined retention periods
Deduplication of all backup data
All common Windows and Linux OS support
Full OS file and folder backup
Full OS restoration for your VMs
In-Place or Out-of-Place restorations
Support for MySQL and MSSQL databases
PhoenixNAP leverages the powerful vCloud® Director Portal to deliver complete, self-service cloud management to our VPDC clients. This impressive user interface (UI) affords our clients complete command and control over their virtual data center, giving them a higher level of IT agility.
OUR VPDC DYNAMIC USER INTERFACE OFFERS YOU:
Efficient data center creation
Ability to scale as needed
Self-service deployment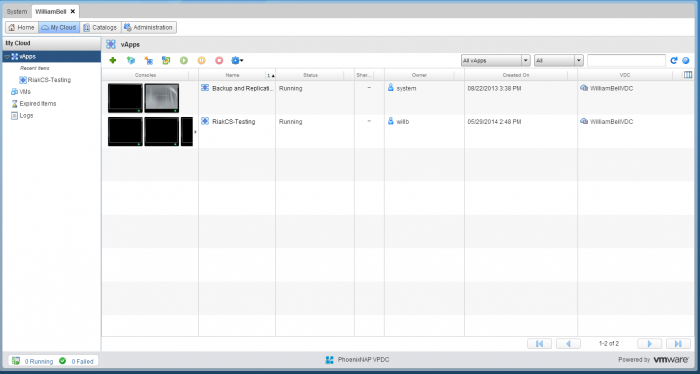 Flexible Network Architecture
PhoenixNAP offers clients the flexibility to be creative when choosing their VPDC connection. Virtual Private Datacenter supports nearly every standard connectivity option, and is similar to connecting to a physical data center.
For private networks, VPDC also allows for the creation of multifaceted internal application architectures, in order to support more complex software staging and production environments.
VPDC NETWORK BENFITS:
MPLS, VPN and routed connectivity options
Easy integration to your on premises environments to better service your customers
Transport across our global network to our other VPDC locations, to enhance DR or multi-site services
PhoenixNAP Virtual Private Data Center leverages the vCloud® Networking and Security™ Suite by VMware®, at no additional cost, to offer high network throughput and ongoing flexibility.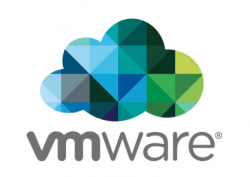 VPDC PROVIDES THESE vCloud® Networking and Security™ BENEFITS:
Edge Gateway Services – Protect against network, host and software failures
App Firewalls – Segment and isolate critical applications
VXLAN – VXLAN + VDS – Scale applications across clusters and pods to improve compute utilization, without VLANs
Data Security Scans – scan virtual workloads for sensitive data
vCloud Ecosystem Framework – utilize REST APIs for partner hardware or software integration
PhoenixNAP understands the demands of compliance and performance. In order to offer our VPDC clients additional peace of mind, we can provide dedicated host cluster options to help handle their more demanding needs and compliance concerns.
At an additional cost, VPDC clients can choose to create a Hybrid Cloud for their VPDC and any of our latest generation VPDC Hosts. We offer both RAM and processor options to address and support nearly any demanding infrastructure requirement.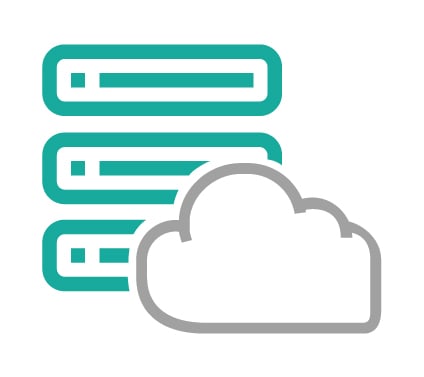 PhoenixNAP VPDC clients can take advantage of our Microsoft SPLA licensing to avoid the up-front cost of Microsoft software for their business.
PhoenixNAP offers competitive pricing on monthly Microsoft licensing for most Microsoft enterprise software packages.
PhoenixNAP VPDC microsoft licensing options include:
SQL Server®
Windows Server®
Exchange
SharePoint®
Managed Migration Services
PhoenixNAP leverages a suite of tools, each designed to quickly and seamlessly migrate workloads from one site to another. We take away the pain of migrating between providers. as well. Best of all, with a 3-year contract, VPDC clients receive Managed Migration Service free of charge.
PhoenixNAP can migrate your workloads from these cloud services:
IBM® SmartCloud Enterprise
SoftLayer® CloudLayer
Amazon® EC2
Rackspace®
Terremark®
GoGrid
PhoenixNAP MANAGED MIGRATION SERVICES SUPPORTS THESE OSs:
Microsoft Windows Server® 2003 SP2 (local data center only)
Microsoft Windows Server® 2008 R2, Standard, Enterprise, Datacenter and Web Editions
RHEL 4.x, 5.x and 6.x
CentOS 4.x, 5.x and 6.x
SLES 10.x and 11.x (data center only)
Ubuntu 12.04 LTS (data center only)