Managed Private Cloud (MPC) offers most mid-to enterprise size businesses the most flexible and cost effective single tenant cloud service possible.
Built to order, phoenixNAP MPCs are performance oriented, and we do all the heavy lifting from the hypervisor down. You will never have to worry about managing your virtualization infrastructure again.
Built to Suit Client Access
The most customizable product offering in our Infrastructure-as-a-Service portfolio, each phoenixNAP Managed Private Cloud (MPC) is built from the ground up, and architected to suit client access. Our skilled infrastructure architects work with you to design a solution that meets your exact IT and business needs. 
Typically, we can provision your custom MPC in less than a month, fully configured and ready to move in.
OUR MANAGED PRIVATE CLOUD BUILD PROCESS:
We start with an extensive requirements and assessment study to evaluate your business' specific workloads, to build to spec
Dedicated infrastructure architects design and build a solution just for you
Premium Construction – built to last for years, ready to occupy in weeks
Migration Services – we can move you quickly and seamlessly to your new Managed Private Cloud (MPC) with phoenixNAP Migration Services, free of charge with a 2 or 3 year contract
Designed for Mission Critical Apps
PhoenixNAP MPC DESIGN & BUILD OPTIONS:
Multiple high performance processors available, including latest generation of Intel® processors
10 and 40 Gbit low latency switches to ensure that the network is never a bottleneck
Multiple, standard SSD Accelerated storage options offered
Latest version of VMware vSphere™
Dedicated instance of VMware vCloud® Director
Support packages available for complex infrastructure environments
Some cloud service providers use the words "private" loosely when marketing their partially dedicated compute infrastructure. This might be fine for others, but at phoenixNAP, we take "private clouds" seriously.
Each phoenixNAP Managed Private Cloud is dedicated to a single customer. We deliver enterprise class virtualization architecture and years of cloud infrastructure experience, for unparalleled security and performance.
We meet the mission critical demands of our clients, and have successfully designed some of the most complex and performance oriented cloud environments in the world today.
Leverages the Power of vCloud® Suites
The vCloud® Suite by VMware® is designed to give phoenixNAP MPC clients the self service capabilities and operations management software necessary to effectively operate their IT environments.
vCloud® Suite delivers on the promise of a 'private cloud' and features point and click access to provision any type of resource, and granular role based access control to keep IT resources managed.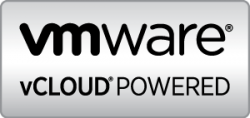 PhoenixNAP MPC features these vCloud® Suite features:
Self Service provisioning of compute, storage, and network
Single sign-on and Active Directory for efficient user management
Granular role based access control lets IT team extend their available resources
High performance VPN and firewall technology delivered in a simple to configure interface
Single pane of glass for all of your private cloud resources
vCenter Operations Manager offering insight into environment performance
Ability to Grow as Needed with No Up-front Capital
THE OPEX ADVANTAGES OF OUR MPC INCLUDE:
Deploy highly customized solutions without using your own capital
Grow your infrastructure as needed and as fluctuating demand requires
Fast deployment times for new resources, to ensure you do not have to overbuy resources
Affordable option for cash strapped startups, no need to settle for inflexible multi-tenant environments
We understand that being a fast growing company can put a strain on your capital. Unlike other private clouds, the phoenixNAP Managed Private Cloud can be built with no upfront costs.
Designed to support the challenges of planning for business, technology and service growth, Managed Private Cloud is a cost effective option to buying, deploying, and managing your own virtualization environment. PhoenixNAP lets you save company capital for staff and business needs, not for your IT growth.
We have assembled teams of virtualization and infrastructure experts from around the globe to manage and support our Managed Private Clouds (MPC). PhoenixNAP provides specialists in all facets of IT infrastructure, each keenly positioned to help our clients solve the hardest technical challenges.
As a phoenixNAP MPC client, you are treated like a VIP. Our teams of engineers work 24/7 to ensure your cloud environment has the attention it requires, and help reduce the strain on your internal IT resources. We also offer optional support packages for more intense infrastructure environments.
OUR EXPERIENCED MPC EXPERTS ARE:
Highly certified technical engineers and architects, available where and when you need them
Required to be VMware® VCP certified cloud infrastructure engineers
Engineers, stationed around the world to provide support to our global client base
Available on a direct call and advanced support basis, for an even higher level of service
OUR MPC contracts can be written to include:
Ramp schedules
Contract terms ranging from 1 to 5 years
Monthly OpEx payments
Ability to co-terminate your contract with other Phoenix NAP services
A variety of hardware, software and storage options
Known for our flexibility, phoenixNAP can deliver nearly any contract term required.
Many phoenixNAP clients leverage Managed Private Cloud for their critical production environment, and choose to re-purpose their cost savings each month towards a long-term deployment.
We also welcome and support clients with shorter term needs, with contract periods as short as a year in length. We believe that by providing flexible term options, we can offer all our clients optimum agility with their IT consumption.