This article was updated in June 2021.
Are you looking for proven IT cost optimization tactics and success strategies?
It is well-known that implementing the right technology can reduce costs. But what about when it comes time to evaluate your companies spending on information technology?
If you feel your information technology budget is too constrained to keep up with new requirements, you are not alone. 
Many technology and business leaders struggle to meet the demand while managing a tight budget.
A CIO Magazine survey findings showed that smaller businesses spend about 6.9% of their revenue on IT infrastructure costs, which is above the recommended 4-6% range. Medium companies spent an average of 4.1%, while larger-sized businesses paid 3.2%.
However, spending a lot on IT infrastructure costs does not make one a top performer. Read on to learn more about the creative ways to reduce IT costs.
Reduce IT Costs With These 11 Strategies
There are countless techniques to make significant IT cost reductions.
CIOs should examine their budget and identify ways to cut expenses. Determine which areas you can consolidate and which require more attention.
Here are eleven cost optimization techniques and success strategies to reduce IT infrastructure costs:
1. Virtualization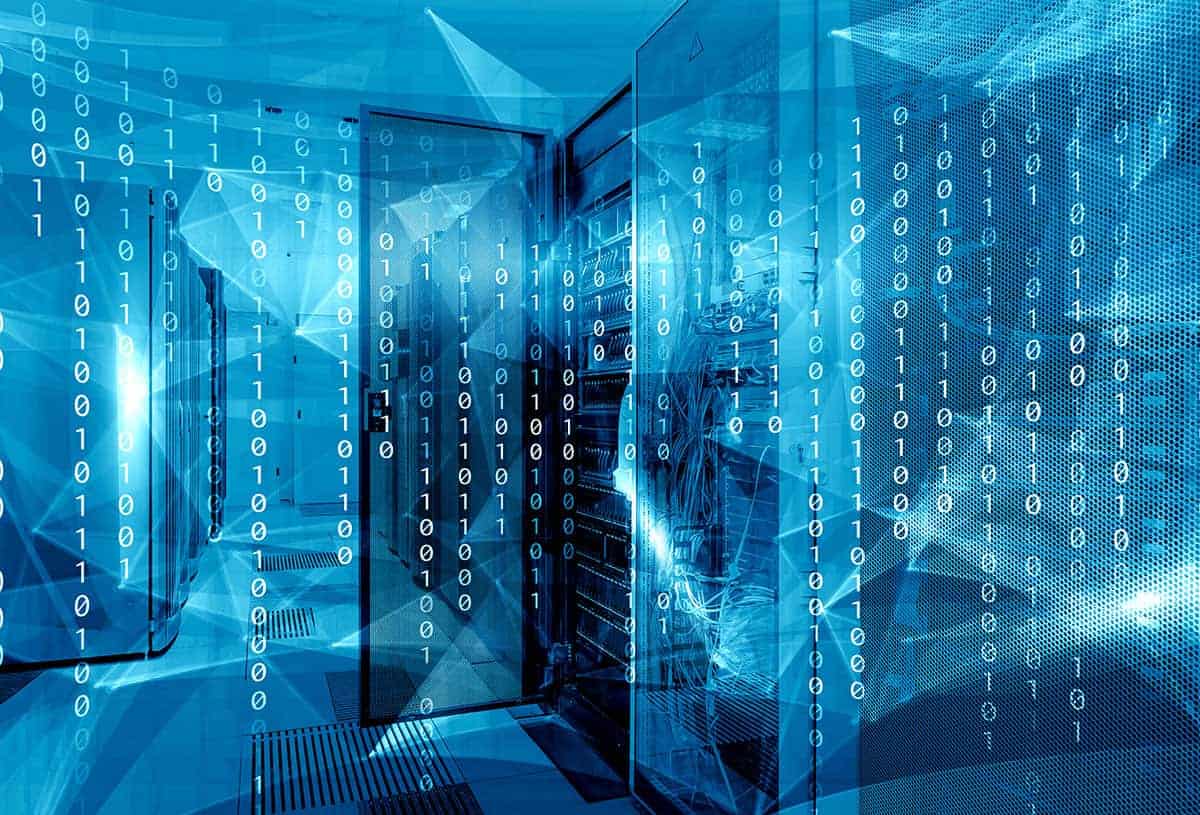 Virtualization is one of the methods that can help you achieve significant cost savings.
The process of virtualization implies replacing physical hardware with virtual counterparts.
One of the advantages of virtualization over traditional infrastructure is the ability to maximize the use of server resources. Some bare metal virtual environments have minimal utilization levels, often under 15%. Virtualization can quadruple that percentage.
With the possibility to virtualize components, companies do not need to depend on physical servers. They can switch to virtual environments to decrease energy and hardware expenses. Additionally, in such a setup the memory and CPUs can be separated from hardware which allows space and flexibility for other uses.
2. Software-Defined Data Center
A software-defined data center (SDDC) is merely the next step in virtualization and can significantly help in lowering operational costs related to information technology systems.
phoenixNAP and other service providers can deliver networking, storage, computing, telecommunications, and other IT functions. These resources are pooled together, allowing businesses to eliminate the need for extra space during high-demand phases. This also minimizes the need for employees to spend as much time or money maintaining the systems. Companies save on hardware as they no longer have to store expensive and cumbersome equipment in their buildings.
Furthermore, many service providers put a team of expert staff at your disposal. A fault in your computing or networking can easily hamper your company's output and cost you thousands of dollars in lost productivity. It is crucial to choose a provider with support specialists who are available at a moment's notice.
3. Outsourcing IT Staff and Services
Outsourcing is another way to reduce IT infrastructure costs. In an average company, IT support accounts for 8% of all costs associated with information technology. This number is the main reason some companies turn to outsourcing.
According to a What's to Become article on outsourcing statistics, 30% of US companies outsource, while 64% of outsourced services are related to software application development. These findings speak about the popularity and convenience of staff outsourcing.
In most cases, outsourcing is an excellent way to reduce IT operating costs. This is most evident in the tech industry, but many other companies turn to it as well.
A study by Business Technology Labs reported that companies experience a spending reduction of 25-40% due to outsourcing. It is no wonder that 78% of small businesses use freelancers to gain an edge over opponents. Freelancing helps small companies reduce IT infrastructure costs and hiring expenses by 50% or more.
In addition to outsourcing IT staff, companies can outsource infrastructure components on a pay-per-use model. Such an operating model enables businesses to access various advanced services and technologies. Security as a service, Disaster-Recovery-as-a-Service, and Backup-as-a-Service are just some of the solutions that bring advanced IT an affordable price point.
With these technologies typically being quite expensive, paying them on-demand could be an excellent cost-cutting initiative.
4. Outsourcing Security Services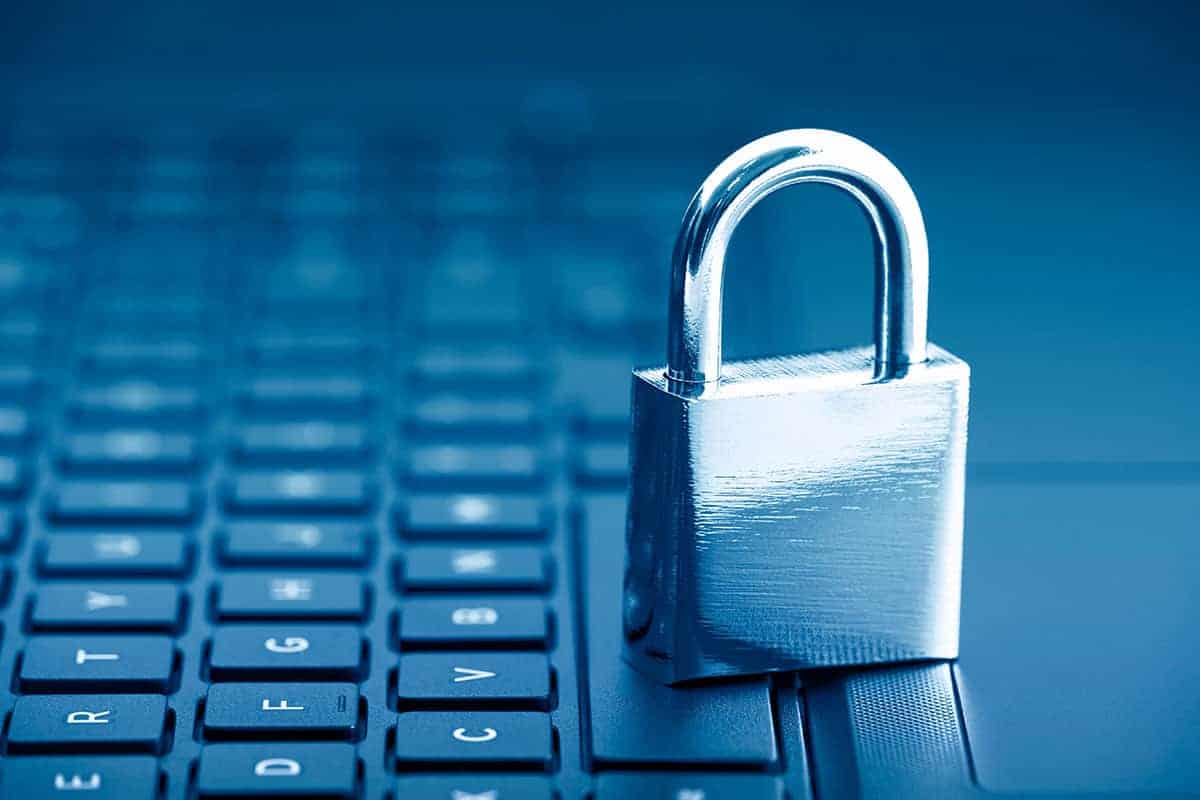 Hiring outside contractors to protect against network security threats can be beneficial. Working with a Managed Security Service Provider (MSSP) is likely to offer you more efficient protection from cyber attacks.
Hackers have grown more cunning over the years. Businesses need to defend themselves against new threats.
At the same time, managed security services are a cost-effective alternative to implementing in-house security teams and systems. 
For example, a mid-level enterprise would have to pay thousands of dollars a year for a single security system, which is roughly equivalent to an information security specialist's salary. 
However, the employee will come with added expenses such as benefits, vacation days, sick days, and onboarding and offboarding costs.
Plus, you may need to purchase specialized security hardware and hire multiple employees. Once you start to compare both options, it is easy to see how that managed security has an enormous business value.
MSSPs also provide an in-house team of trained expert staff members who offer real-time customer service 24/7. Instant response is critical because you never know when the next data breach will occur.
5. Hybrid Cloud Implementation
Cloud storage is a popular way for companies to reduce IT infrastructure costs.  A study conducted by AllCloud found that 85% of organizations expected to have most of their workload on the cloud while 23% planned to be cloud-only by 2020.
Even enterprises turn to the cloud. According to Flexa, 63% of enterprises reported using cloud-managed service providers to manage public cloud use. Additionally, 78% of enterprises expect to have a hybrid/multi-cloud environment by 2021.
There's little wonder about the reasons cloud adoption is so widespread. As stated in a Microsoft Trend Report, "nearly 80% [of surveyed IT pros] said they're saving money, seeing more productivity and better security" as a result of utilizing a cloud approach.
Companies that move to the cloud see an increase in process efficiency, growth, and time to market. It is easy to see that cloud computing helps companies save money and boost productivity.
Companies that need extra security can lower their costs with a hybrid cloud model. Today the most popular and the most effective form of cloud computing, the hybrid cloud allows for an optimal distribution of workloads between public and private environments.
Businesses can choose to store critical data in private environments while utilizing the public cloud for less sensitive data and applications. In addition to this, hybrid cloud solutions are incredibly scalable. They allow for easy resource upgrades to better adjust to your business requirements. It is crucial to choose a cloud provider that can help you build the right platform to meet your needs.
6. Cloud Cost Optimization
No matter if you are using a single cloud provider, a multi-cloud, or a hybrid cloud, it is a common mistake to spend money on resources that you are not in fact utilized. To avoid resource waste, many businesses opt for a cost management tool, such as Cloud Admin, to prevent unnecessary overhead.
Cloud cost management and optimization tools allow businesses to reap the benefits of cloud computing without wasting money.
There are many different cost management tools that help businesses reduce management overhead, forecast expenses, allocate costs, and provide insight into cloud utilization. To learn more about the different options, check out 14 Cloud Cost Management & Optimization Tools.
Control your cloud costs! CloudAdmin tools let you monitor all your cloud costs and identify areas for optimization. Sign Up Here!
7. Consolidating Systems to Reduce Cost
Consolidation is nothing more than combining multiple processes into a single unit.
This way, companies can save space, time, and money. Merging several information technology solutions into a unique and streamlined platform requires a lot of work and effort upfront. 
However, this technique will help your business run smoother. 
It also helps you seize various cost reduction opportunities. The small efficiencies here and there will significantly reduce your information technology spending.
It is essential to keep the business running as usual while making these critical changes. New company processes, data transfers, and adding or removing individual elements can significantly impact the flow of business. You must test each business operation beforehand to ensure that it functions as expected after implementation.
8. Standardize Your IT Infrastructure for Savings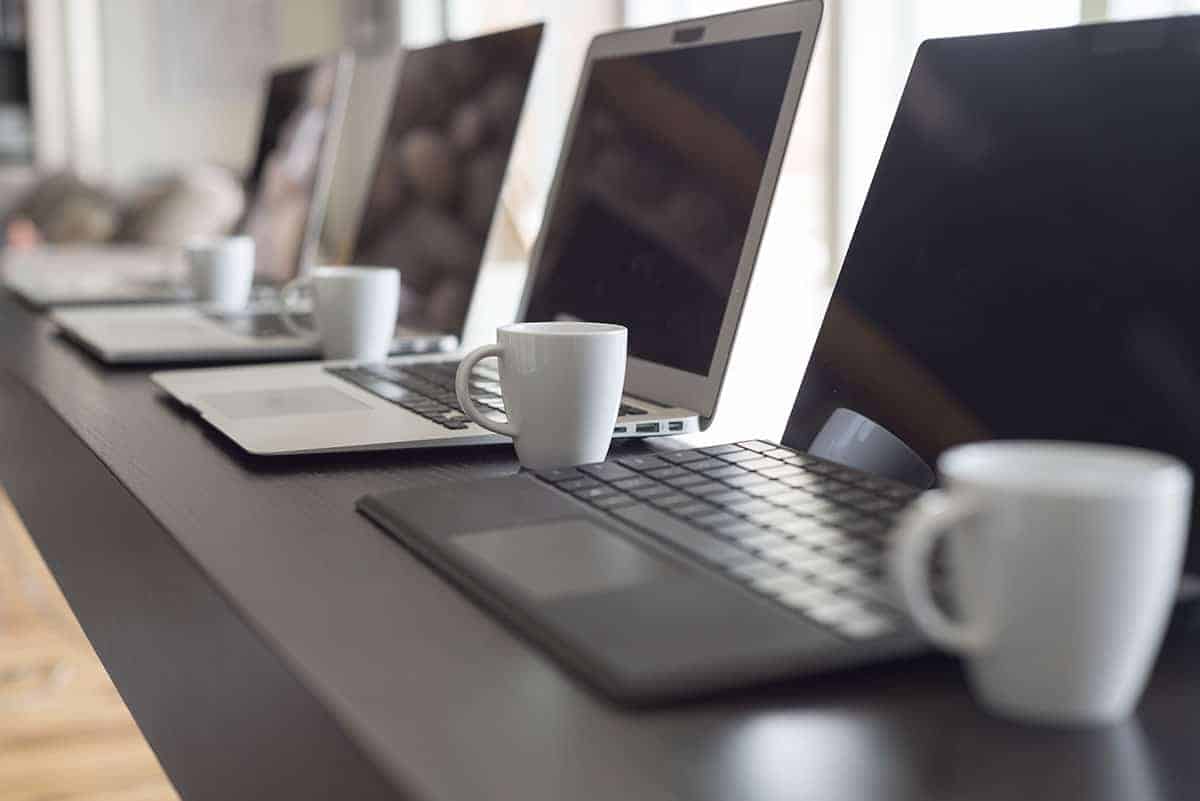 Standardization means ensuring consistency across different hardware and software applications.
This is a form of a business process improvement that can help maintain compatibility. It also significantly contributes to IT cost optimization. Standardizing your platforms could be as simple as providing all employees with the same type of computer or operating system. With everyone on the same page, nobody will question what application works on which platform.
This is one of the key actions that can eliminate IT infrastructure costs and save money on training.
Imagine if one specialist spent their time trying to master each different computer or program. It would take an enormous amount of energy to learn each new platform. Furthermore, all other employees will be familiar with the same platforms and have an easier time resolving issues.
9. Utilize Open Source Software
You can significantly save on IT expenses by using open-source software. Open source solutions provide free software, access to source code, and community support to help maintain your business.
Apart from the evident pricing advantages, such solutions also give you more flexibility. Using open-source software can help prevent vendor lock-ins. Therefore, you won't be forced to continue using a certain service provider if it doesn't fit your business needs.
10. Understanding Different Types of Costs
It is crucial to understand different types of costs and how they should be handled. For instance, operational expenses (OPEX) are predictable expenses that occur during normal business operations. They include inventory costs, rent, equipment, and similar expenses. On the other hand, capital expenditures is capital used to maintain, upgrade, and attain technology, equipment, buildings, and other physical assets.
Since OPEX is more predictable it is also easier to impact. However, reducing expenses for capital expenditures can have a big impact on your budget. This is why it is important to make throughout decisions when it comes to choosing the right technology and equipment.
11. Reduce Turnover
Finally, make sure your employees are appreciated and recognized. Hiring and training new IT staff can have a significant impact on your budget. Having people you can rely on without worrying about their efficiency or spending money on the onboarding process is a big advantage in business.
How much should your company spend on IT?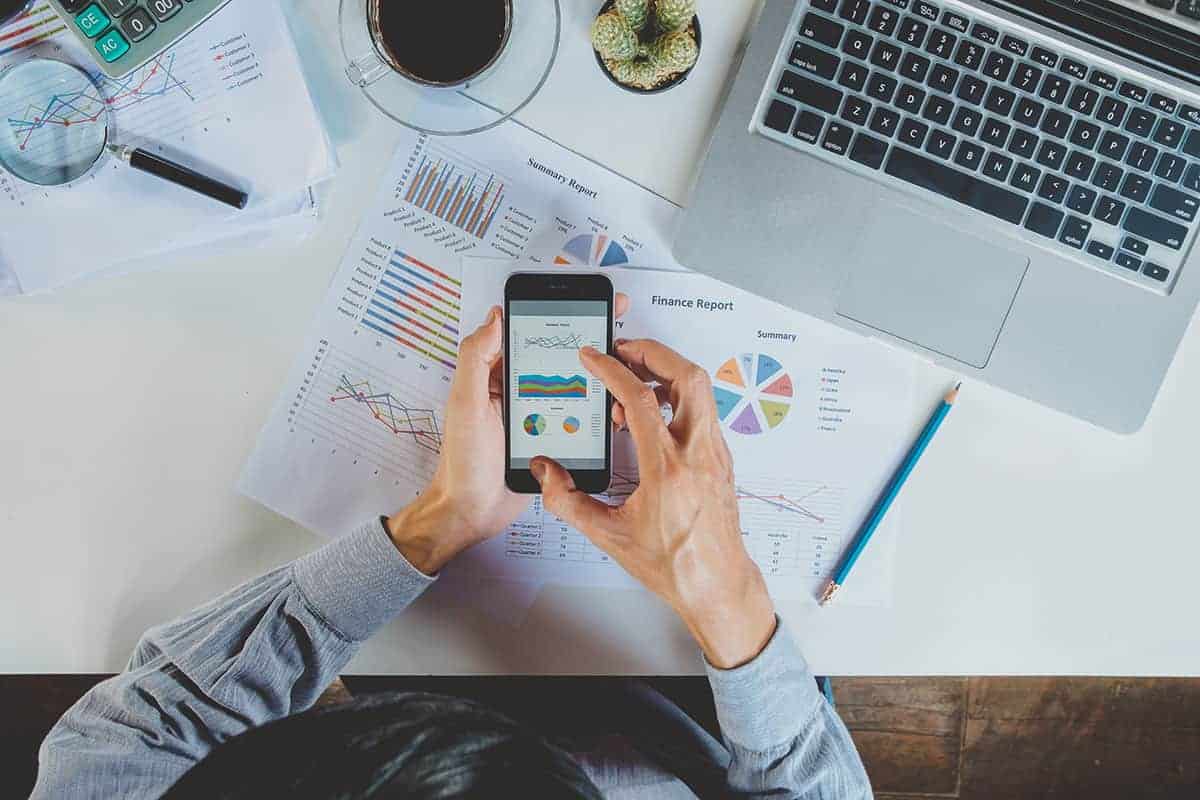 Apptio founder Sunny Gupta said that most CIOs spend  70-80% of their IT budget on maintenance. The last 20-30% of the budget goes into innovation.
It is clear that CIOs must reduce infrastructure costs to focus on innovation. Imagine how much money you can save by utilizing cost-cutting techniques.
Gartner managing Vice President Michele Caminos agrees.
"By lowering the cost to 'keep the lights on' – otherwise known as 'run' costs – you can start freeing up funds," she said. "Since infrastructure and operations (O&O) compromises two-thirds of overall IT run costs, this is the most obvious area for reducing expenses."
The company suggests that businesses should use specific strategies to reduce IT expenses by 10% in 12 months and 25% in three years.
The sooner you start to reduce IT infrastructure costs, the better.
Consider how much you spend on IT infrastructure per worker per year. Now calculate how much cost savings you can achieve by lowering those by 10%. If you can find a way to do it, you would be able to reallocate all these funds into better prospects.
Conclusion
Utilizing the strategies above will require some research and planning to implement. However, the upfront effort is nothing compared to the long-term cost savings you can achieve.
You will find that the hundreds, if not thousands or millions, of dollars saved, can be used for growth and business innovation opportunities. Gain a competitive edge with efficient budgeting techniques. Revitalize your financial plan and significantly reduce IT infrastructure costs with these tactics.