We will globally generate 181 zettabytes of data by the end of 2025, which is about 87% more than in 2022. In other words, we will soon be creating, replicating, and storing more than 5.7 million gigabytes of data every second!
This data holds immense value. Organizations strive to manage and analyze it to unlock it for actionable insights that help them reduce costs, maximize profit, and make strategically guided business decisions.
And yet, processing vast amounts of data in real-time requires increasingly powerful compute resources and fast, reliable data storage capacity. From a server perspective, there has been a growing gap between CPU and storage technology advancements. This imbalance takes its toll on the performance, scalability, and cost-effectiveness of the hardware powering data-intensive workloads.
Fortunately, novel hardware solutions are available today to solve this challenge and break through the bottlenecks and latency challenges of modern data processing.
The Right Hardware for the Right Problems
While claims that Moore's law is dead might be overstated, CPU performance is on pace to double every twenty years vs. two years historically. At the same time, storage performance has grown 1000x over HDDs with the adoption of NVMe SSDs. As a result, the current server architecture is unbalanced and struggles to keep up with database, analytics, AI/ML, and other storage and data-intensive applications.
Software approaches take shortcuts. Storage engines are a vital software component used by many databases and other applications to lay out data on a storage device. They cause significant IO amplification that consumes substantial CPU and storage capacity resources.
This situation creates numerous challenges for database and storage architects, including:
Overcoming poor application performance and high latency
Sacrificing data protection to cater to growing performance needs
Expanding server and storage infrastructure footprint
Choosing between infrastructure overspending and resource limitations
Today's NVMe SSD-based workloads increasingly overload the CPU, forcing organizations to expand their infrastructure footprint. However effective, continuing to throw more hardware at the problem is cost-prohibitive and not good for the planet.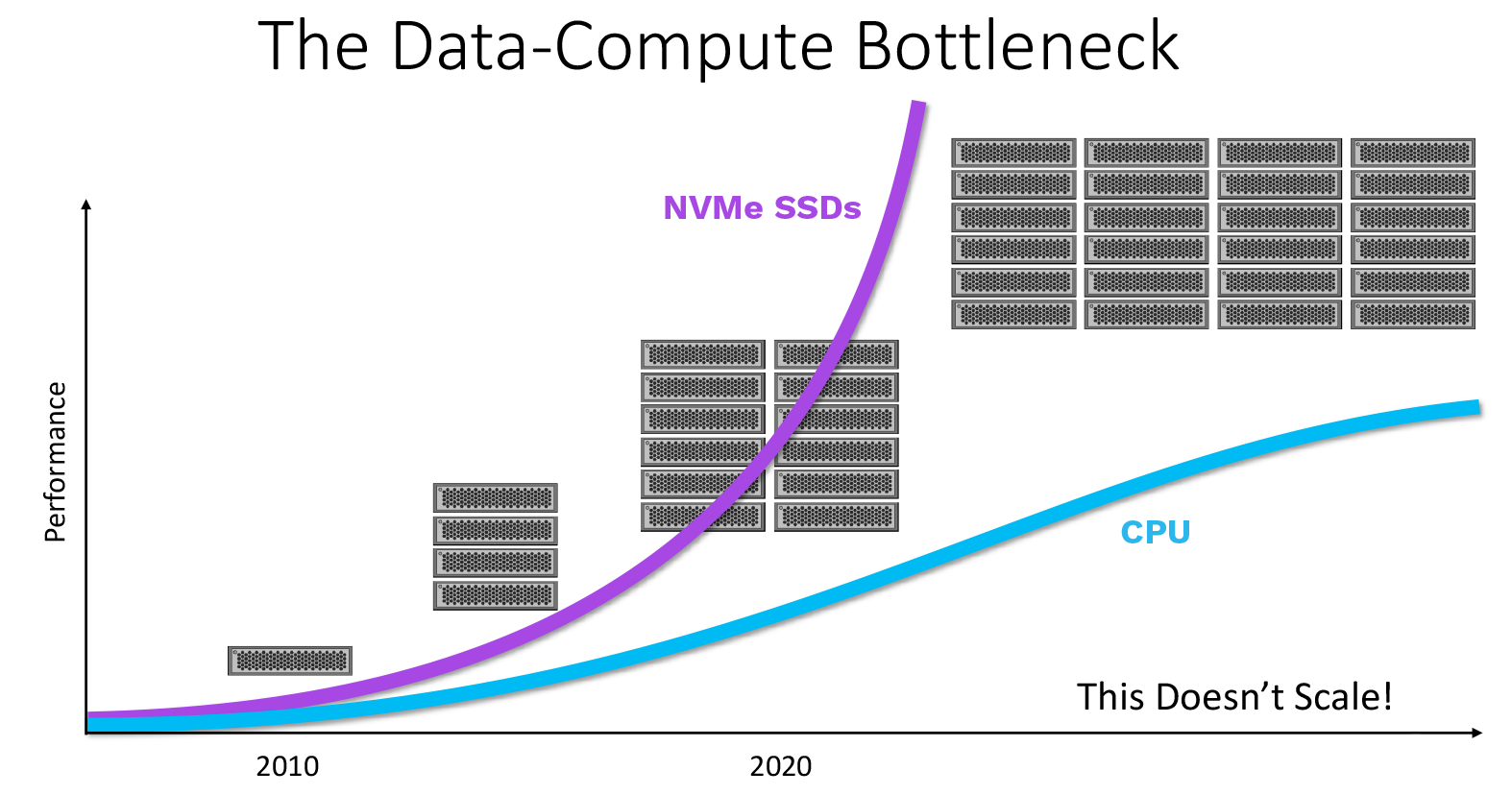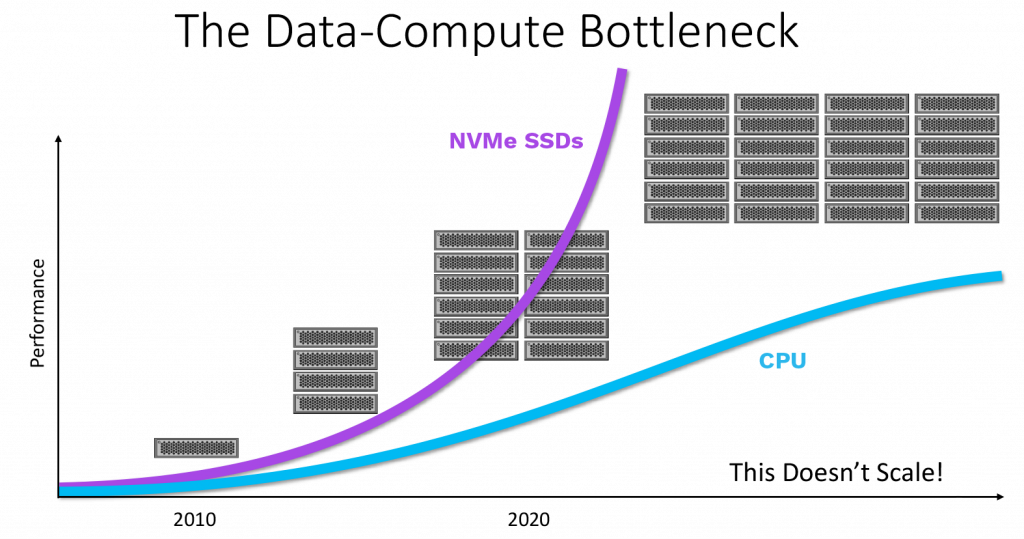 Breaking this cycle requires deploying the right hardware for the right problems. For example, GPUs outperform CPUs in AI and DL workloads, offering higher memory bandwidth and support for parallelism and large datasets at an affordable price.
How phoenixNAP Addresses These Challenges
A new solution has emerged, the Pliops Extreme Data Processor (XDP), which multiplies the scalability of workloads, increasing reliability, storage density, and performance while freeing the CPU to focus on its intended tasks.
The Power of Pliops Extreme Data Processor (XDP)
Pliops XDP overcomes storage inefficiencies to multiply the scalability of workloads and data capacity by delivering ultra-high performance Drive Failure Protection (DFP) and inline compression for NVMe SSD-based data-intensive applications. XDP's hardware acceleration seamlessly manages data flow between applications and SSDs, freeing the CPU from computationally intensive storage tasks.
Pliops XDP is delivered on a low-profile PCI-e card that works in any server and with any data center SSD resulting in greater data reliability, application performance, storage capacity, and compute efficiency.
Highlights include:
Immediate value with no application changes needed
Full performance Drive Failure Protection (RAID 5/6-style) with 5x faster rebuilds
Boost performance up to 10x by eliminating bottlenecks and latency
Increase NVMe SSD user data capacity up to 6x with ultra-consistent performance
Extend SSD's drive life (endurance) by up to 7x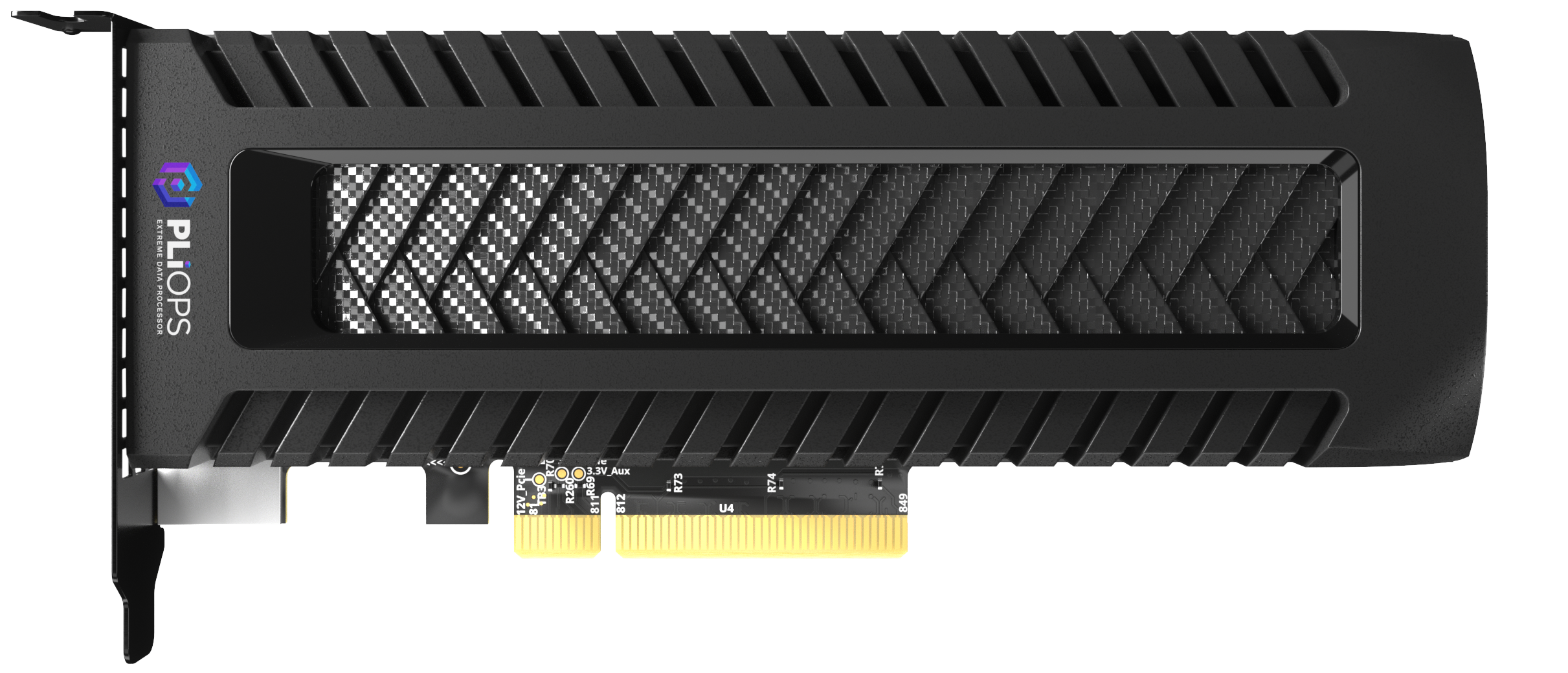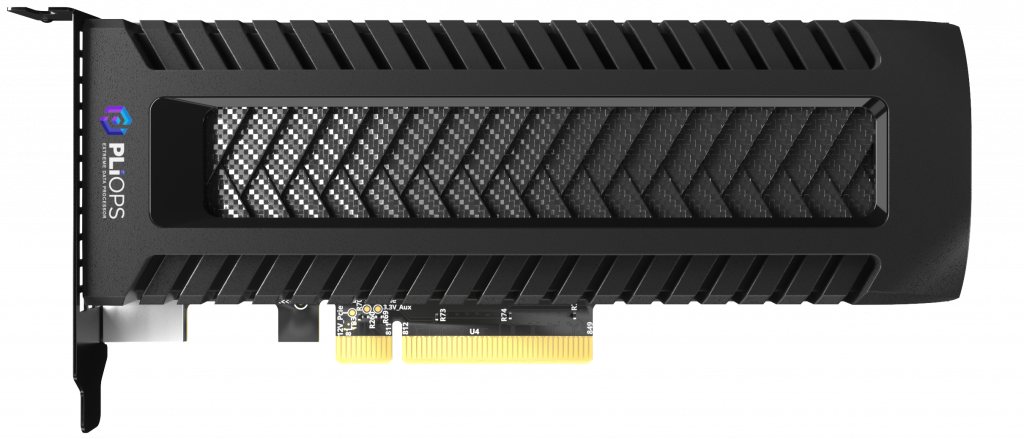 Pairing Pliops XDP with reliable IT infrastructure can help you meet your data processing demands and overcome storage inefficiencies while reducing your infrastructure footprint and IT spending.
Bare Metal Cloud: Enabling As-a-Service Access to Advanced Technologies
To enable database, storage, and cloud architects with easy access to powerful storage resources and advanced data processing technologies, phoenixNAP has integrated Pliops XDP and its capabilities into its Bare Metal Cloud (BMC). As a result, you can deploy a Pliops XDP-powered BMC server instance in minutes via API, CLI, or the platform's intuitive WebUI and manage your deployment with popular IaC tools.
Bare Metal Cloud provides access to Pliops XDP on an as-a-service model, abstracting the need for complex configurations and time-consuming infrastructure deployment and setup processes.
BMC features include:
Thanks to its cloud-native architecture, the platform seamlessly integrates with DataOps and DevOps pipelines and accelerates both software development velocity and data analytics processes.
You can deploy a Bare Metal Cloud server in under 2 minutes for as low as $0.08/hour. Our short tutorial video shows you how to do it in a couple of clicks!
Accelerating Bare Metal Cloud with Pliops XDP
phoenixNAP's Pliops XDP-powered instance is named d2.c4.db1.pliops1 and is powered by Dual Intel Xeon Gold 6336Y CPU, 256 GB RAM, and 16 TB of NVMe storage.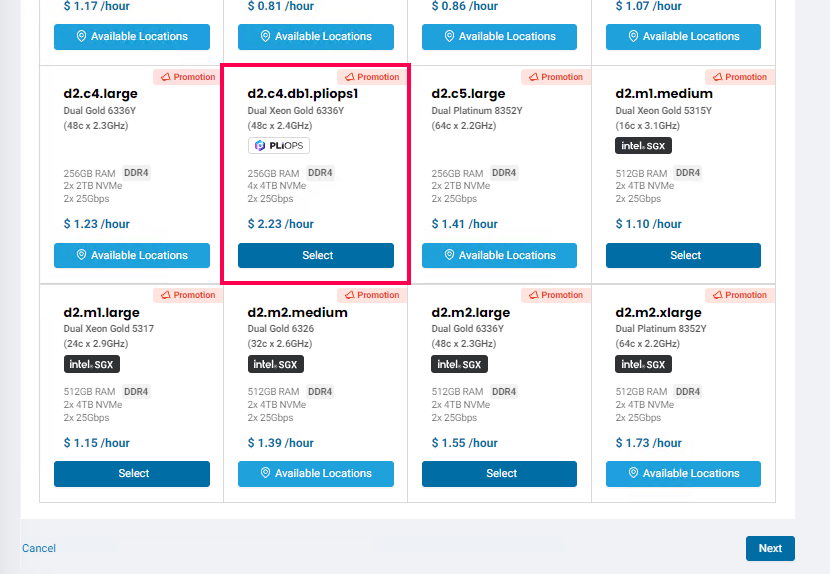 Accelerated with Plops XDP, Bare Metal Cloud improves:
Performance – Eliminating bottlenecks and latency on a reduced server footprint saves time and money and accelerates workloads such as databases, analytics, and AI/ML.
Reliability – XDP's no compromise Drive Fail Protection (DFP) ensures constant data availability and performance. At the same time, phoenixNAP BMC's free 20 Gbps DDoS protection on a 50 Gbps network keeps data transfer secure and fast.
Efficiency – Pre-configured and automation-driven, Bare Metal Cloud streamlines deployment, provisioning, and management of an enterprise-level Pliops XDP-powered infrastructure.
Capacity - XDP's in-line compression and advanced data-management technologies save storage space and take the load off the CPU, maximizing performance and optimizing resource utilization.
With high-capacity memory and storage and built-in CPU instructions for AI and DL acceleration, this API-driven server instance is ideal for a range of data and I/O-intensive workloads and use cases.
Explore Bare Metal Cloud Ecosystem to learn how phoenixNAP collaborates with technology innovators and industry leaders to deliver world-class bare metal cloud solutions to enterprises.
Why Use Pliops XDP-Powered Bare Metal Cloud
This powerful and easily deployed instance lets organizations optimize and modernize their IT infrastructure with minimal investments, which is consistent with other BMC instances. Leveraging d2.c4.db1.pliops1 instance means getting turnkey access to infrastructure technologies designed to boost the performance of RDBM, NoSQL, in-memory database, or analytics applications –without changing the application.
E-commerce, finance, legal and similar verticals use in-memory databases such as MySQL or Redis for fast storage, access, and analysis of massive amounts of user, payment, and transaction data. Such workloads heavily rely on expensive DRAM and flash storage, especially at scale. A single Pliops XDP-powered instance can give NVMe storage near-DRAM performance and lets teams process data-intensive workloads with the same IOPS performance and latency but with dramatically lower costs. It helps businesses deliver optimal customer experience and ensure data protection while avoiding server sprawl. Maintaining high performance and security without settling for RAID 0 tradeoffs also helps organizations protect their important application and client data.
Bare Metal Cloud allows MSPs or SaaS providers to deploy and scale powerful dedicated servers with just a couple of lines of code. This makes the platform ideal for small IT teams and enterprises with full-scale DevOps culture. With an integrated Pliops XDP delivering high resilience without the need for SSD redundancy, you can cost-effectively deliver on stringent SLAs with confidence. Lower infrastructure cost helps organizations gain a competitive edge and offers high-capacity computing to markets where such services were traditionally considered cost-prohibitive.
Finally, next-gen technologies deployed globally in minutes let organizations optimize their infrastructure for future-ready apps deployed at the edge. Low latency and high bandwidth paired with storage resiliency and increased uptime in a single server form factor make it easy to bring high-performance computing resources closer to IoT and 5G.
Conclusion
The modern, data-driven world has hit a hardware plateau. It needs disruptive technologies that enable organizations to reliably process vast amounts of information faster and more efficiently to help improve strategies and business-related outcomes.
With Pliops XDP available on API-driven Bare Metal Cloud servers optimized for data-intensive workloads, overcoming the shortcomings of traditional compute and storage is just a couple of clicks away.