Your business relies on servers to keep your website, e-commerce, email, and other vital functions performing at peak condition.
Choosing the right server solution can make a difference in your web hosting experience.
Companies have two primary options for dedicated hosting: managed and unmanaged.
Understanding the differences and advantages between the two types helps companies make an informed choice.
What Is A Managed Server? A Definition
When you choose managed IT services, you gain technical expertise. Managed server hosting companies will install and manage software, troubleshoot issues, and provide a control panel for you to handle basic tasks.
With a managed server, the provider will configure the server for you and make sure that the right software is installed. The company will complete the necessary maintenance work.
One significant benefit of a managed dedicated server is support. When something isn't working correctly with your server, it's up to the vendor to fix the problem.
What is Unmanaged Server Hosting?
The most important difference with an unmanaged server is that you are responsible for the management, server health maintenance, performance, and upgrades. Generally, managed servers are best for companies that have their own information technology departments.
A web hosting company may still set up the server for you, but after that, it's up to you and your team to ensure it remains functional. If you and your team have the right skills, an unmanaged solution may make sense.
In an unmanaged hosting situation, you will still have a web host. But the initial setup may be the most significant component of the services provided. Contractually, the web host will be responsible for the physical hardware and making sure that your site and company are connected to the internet.
That means that when components fail, servers need to be rebooted, networks need to be maintained, or weird error messages appear on your site, you are responsible for fixing them. Software installs and upgrades and security patches are your responsibility.
In some cases, hosting accounts can be used to address these issues when they arise, but the costs will be expensive when accessed on an ad hoc basis.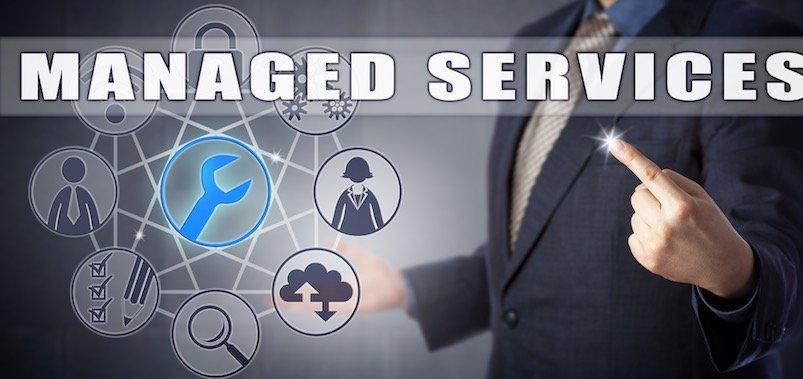 Advantages Of Managed Servers
Companies considering their hosting solution should discuss the benefits of dedicated server options. For managed solutions, the primary consideration is support.
Managed servers provide a cost-effective way to ensure operational uptime for your company and its critical functions. The provider owns the hardware, and it is leased to the client.
When there's an issue, the provider will diagnose and resolve the issue.
Here are a few of the core benefits to managed servers:
Initial Setup
Your provider will configure the hardware and install the proper operating systems and software. Proper server configuration ensures that your applications run effectively and securely.
Support
One of the main advantages is the day to day support you receive. The team is available to respond to issues in your moment of need. Look for a provider with 24x7x365 availability.
Back-Up and Storage
You need access to data on your server, and the managed service provider ensures it's available. Data loss can be devastating for any business, and proper redundancies ensure that information is backed up and stored securely.
Disaster Recovery
In the unlikely case of an attack or natural disaster, your service provider will have your systems up and running with minimal downtime. Often, managed server solutions rely on data centers in multiple locations with continual data backup functions to keep information secure and safe. Having the right hosting provider ensures continuity of service and customer retention
Server Monitoring
Monitoring of servers using tools or software is critical to any hosted web services, ensuring that communication, data, and access are fully functional at all times. Managed services provide continual monitoring to look for irregularities and can act on those issues before they become a significant problem.
Security
Whether it's a system infiltration attack or a distributed denial of service (DDoS) attack, your company needs a solution that is up to date and monitoring access and activity. Having DDoS prevention can save money and provide peace of mind.
Upgrades
When there are software updates or security patches that need to be installed, your service provider will ensure they are deployed to your dedicated servers.
Flexibility
Having the right service provider allows your organization to secure the level of dedicated hosting to meet your evolving needs. As demand scales up or down due to expansion or seasonal differences, your server can adjust accordingly. When you need additional resources, your host provider can scale accordingly.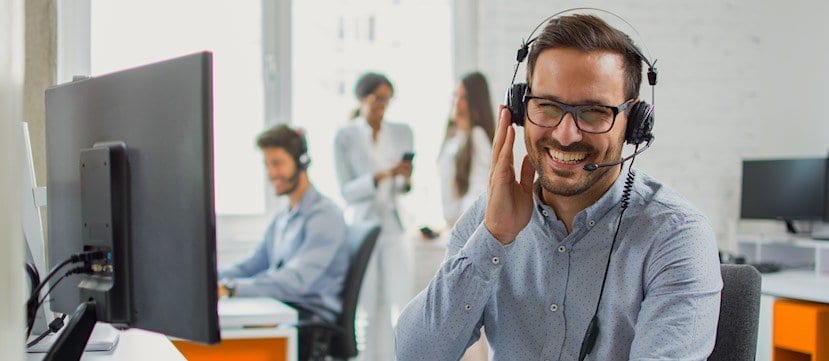 IT Cost Savings
One key component of having managed dedicated servers is the ability to save on IT costs.
Consider the costs of recruiting, hiring, training, and supporting a full team of technology professionals. You'll need to factor in salaries and benefits, including the need to have potentially three shifts of employees available to monitor and maintain your servers.
With an outsourced IT team and managed dedicated servers, businesses can reduce your personnel costs considerably. Managed hosting provides a cost-effective way to deliver high performance without extensive investment in personnel and related expenses.
If you have a smaller IT team, you can rely on a hosting solution to reduce the burden.
Control When You Need It
With managed hosting, you also have access to an administration console. These tools allow you to control key areas of your website or applications, such as adding and deleting users, adding new email addresses, and other essential functions.
These web-based interfaces give you the ability to manage content, access, and functionality. For daily management of your site, including blogs, e-commerce, content management, and the forward facing components of your business, having these tools available is critical.
These administrative functions are a common component of most managed providers core services.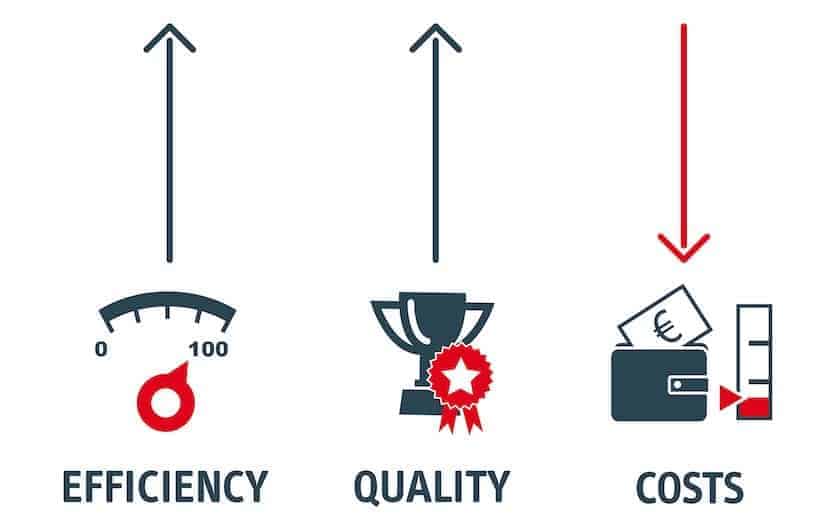 When Do I Need Managed Server Hosting?
Unmanaged hosting may appear to be a less expensive option, free of the need to engage in contracts for support.
Consider the following situations and whether the provider has the skills and resources to handle these issues:
The server needs to be rebooted.
Customers cannot access the site.
Hackers are trying to gain access to your server.
Your server is unable to withstand the volume of traffic, slowing down or performing poorly.
Your software needs to be patched or updated.
Your data is corrupted and unusable.
A flood, fire, or hurricane affects the physical location of your server, making it difficult or impossible to access or use.
These are situations when having a hosting solution is the optimal choice. Whether it's an operating system error or a software upgrade, you want to have a reliable team available. A dedicated server managed by a professional team of experts can bring their experience to bear on your issues and get them resolved quickly.
Here are some of the situations when having a managed web hosting solution makes the most sense.
Previously shared space. If your company had previously used a public cloud or other shared server space, but needs its own hardware, managed hosting makes sense.
Server reliance. Any business that relies on hosting ecommerce, websites, or public access to data and information should consider a single tenant structure.
Small or no IT staff. Companies with limited internal IT staffs or smaller teams should consider a managed solution. With an external organization to adequately manage your server and fanatical support, your company can leverage the extended support capabilities.
Questions to Consider With Dedicated Server Hosting
Which solution is the right choice for your needs? That decision largely depends on the answers to the following questions:
How much technical expertise is available at my company to maintain servers, networks, infrastructure, and hardware?
How critical is it that websites, email, and applications are available all day, week, and year? What are the consequences of downtime?
What administrative controls do I need for the website, email, and access?
Can I back up and protect my data in the case of a cyber attack or natural disaster?
Choosing the right server solution can have a transformative impact on your business.
With the proper support and security, your organization can confidently pursue revenue-generating work, focus on customer service and acquisition, and deliver quality products and services.
Contact us for a custom quote. We are standing by to customize your hosting experience.
Do You Have the Best Server for Your Business?
Contact phoenixNAP today.