The Latest 4th Gen Intel® Xeon® Scalable Processors
Leverage Intel's groundbreaking workload accelerators on-demand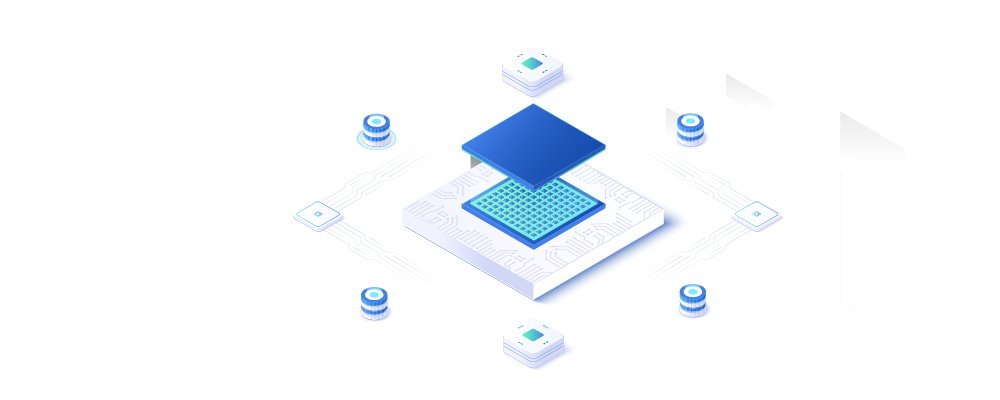 Unrivaled Performance for Data-Intensive Workloads
Extract value from your ever-growing datasets faster with a high-performance, API-driven IT infrastructure deployable at scale. phoenixNAP Bare Metal Cloud powered by 4th Gen Intel Xeon CPUs gives you access to next-gen data processing and security technologies on dedicated resources consumable as cloud. Spin up pre-configured instances globally in minutes and accelerate AI, HPC, analytics, and other data-hungry workloads with unprecedented efficiency.
Testimonial
"With Bare Metal Cloud, we were able to provision high-performance physical services in minutes across multiple geographic locations via simple calls to the API. We have the freedom to provision server instances that are optimized for compute or memory-intensive workloads. On top of this, everything is open-source and we don't have to worry about vendor lock-in."
– Matt Russel, Chief Cloud Officer, Namecheap
Powerful. Reliable. Future-proof.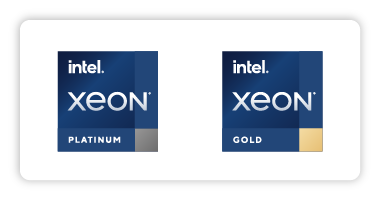 Next-Gen Compute Resources
Eliminate bottlenecks with increased core count and per-core performance paired with high-bandwidth DDR5.

Built-in Accelerator Engines
Accelerate DL inference and training, improve streaming data movement, or boost database query throughput without hogging the CPU.

Global Deployment
Deploy or scale pre-configured dedicated servers in minutes across the U.S., Europe, and Asia via API, CLI, or WebUI.

All-Flash Storage
Get the highest throughput and fastest response times with NVMe drives. Near-instantly access TBs of scale-out network storage.

Low-Latency Network
Leverage robust, redundant, and seamless network performance with 50 Gbps transfer speeds (2x25 Gbps bonded network).

Hardware-Enhanced Security
Protect sensitive or regulated data in transit with Intel SGX and expand opportunities for business collaboration and insights.
Dedicated resources. Future-Ready Intel® Technologies. Yours in minutes.
One Platform. Endless Capabilities.
Provision and scale workload-optimized dedicated servers with cloud-like flexibility.
Bare Metal Cloud is an API-driven platform that enables you to deploy and manage physical servers as code. Built to help fast-paced, DevOps-focused teams and organizations save time and resources, it simplifies the provisioning and management of performance-oriented IT infrastructure at scale.
This versatile platform enables organizations of all sizes and verticals to consume bleeding-edge workload acceleration technologies as a service. Utilizing 4th Gen Intel Xeon Scalable Processors, Bare Metal Cloud delivers improved performance for even the most demanding workloads including high-performance computing (HPC), artificial intelligence (AI), and confidential computing. Select an instance tailored to your needs, choose your preferred location and operating system, and spin up your server in a matter of minutes.
Dual Intel Xeon Gold 5418Y
Instance Type
Specs
Hourly
Monthly
12 mo
24 mo
36 mo
d3.m4.xlarge

SGX enabled - 48c x 2.1 GHz
(512GB RAM, 2x 4TB NVMe, 2 x 25Gbps)

$1.59

$1,010.22

$847.81

$768.03

$703.44

d3.m4.xxlarge

SGX enabled - 48c x 2.1 GHz
(1024GB RAM, 2x 4TB NVMe, 2 x 25Gbps)

$2.24

$1,415.20

$1,181.32

$1,066.43

$973.43
Dual Intel Xeon Gold 6430
Instance Type
Specs
Hourly
Monthly
12 mo
24 mo
36 mo
d3.m5.xlarge

SGX enabled - 64c x 1.9 GHz
(512GB RAM, 2x 4TB NVMe, 2 x 25Gbps)

$1.73

$1,111.23

$948.82

$869.04

$804.46

d3.m5.xxlarge

SGX enabled - 64c x 1.9 GHz
(1024GB RAM, 2x 4TB NVMe, 2 x 25Gbps)

$2.38

$1,516.21

$1,282.34

$1,167.45

$1,074.45

d3.s5.xlarge

SGX enabled - 64c x 1.9 GHz
(256GB RAM, 6x 15.36TB NVMe + 1x 1TB NVMe Boot Drive, 2 x 25Gbps)

$3.10

$1,921.61

$1,675.17

$1,414.24

1,286.06
Dual Intel Xeon Platinum 8452Y
Instance Type
Specs
Hourly
Monthly
12 mo
24 mo
36 mo
d3.m6.xlarge

SGX enabled - 72c x 2 GHz
(512GB RAM, 2x 4TB NVMe, 2 x 25Gbps)

$1.92

$1,245.22

$1,082.81

$1,003.03

$938.45

d3.m6.xxlarge

SGX enabled - 72c x 2 GHz
(1024GB RAM, 2x 4TB NVMe, 2 x 25Gbps)

$2.56

$1,650.20

$1,416.32

$1,301.44

$1,208.43
+ On-demand access to terabytes of scale-out Network Storage or S3-Compatible Object Storage
Available in Phoenix, AZ, and Ashburn, VA. More locations coming soon.
Choose from over 40 pre-configured Bare Metal Cloud instances optimized for general, compute, memory, or edge workloads.
4th Gen Intel Xeon Scalable Processors in Bare Metal Cloud
With more built-in accelerators than any other CPU in the market, Intel's latest Xeon Scalable CPUs offer an alternative way to boost performance, security, and availability for traditional and future workloads. phoenixNAP gives you the opportunity to leverage the potential of Intel's disruptive technologies with minimal investments and no infrastructure management complexities. Spin up hourly-billed servers with 4th Gen Intel Xeon Scalable chips across different locations, manage them using familiar IaC tools, and easily align your deployments with your DevOps or DataOps workflows.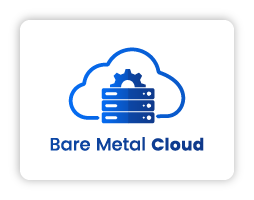 Turnkey Access to Workload Acceleration
4th Gen Intel Xeon Scalable Processors
More Cores + Increased Multi-Socket Bandwidth
Up to 1.53x gen-on-gen performance gain
Intel Advanced Matrix Extensions (AMX)
Accelerate DL inference and training workloads
Intel Data Streaming Accelerator (DSA)
Boosts the performance of storage, networking, and data-intensive workloads
Intel Dynamic Load Balancer (DLB)
Dynamically distributes network data across CPU cores
Intel QuickAssist Technology (QAT)
Accelerates encryption, decryption, and data compression
Intel In-Memory Analytics Accelerator (IAA)
Improves analytics performance and accelerates database query throughput
Intel Software Guard Extensions (SGX)
Isolates sensitive data in a secure enclave with hardware-based memory protection
Intel Optane™ Persistent Memory 300 Support
Brings data closer to the CPU for reduced I/O and accelerated large-memory computing.

phoenixNAP's Bare Metal Cloud
Global and edge deployment in minutes
Dedicated servers equipped with high-performance DDR5 RAM and NVMe storage
Direct access to hardware without vendor lock-in or hypervisor overhead
API-driven provisioning and management via IaC tools (Terraform, Ansible, Pulumi, Chef)
Easy access to terabytes of low-cost network storage or S3-compatible object storage
Automated deployment of geo-distributed, multi-node Kubernetes clusters in 5 minutes
Flexible billing and bandwidth models. Pay-as-you-go options with discounts for reservations.
50 Gbps network speed. 20 Gbps free DDoS protection. Public and private network options.
Visible Results for Real-World Workloads
Reaping the benefits of 4th Gen Intel Xeon Scalable CPUs via Bare Metal Cloud lets you cost-effectively optimize your infrastructure for processing the world's fastest-growing workloads.
AI and Deep Learning
Substantially increase the performance for recommendation systems, natural language processing, image recognition, media processing and delivery, or media analytics.
Data Analytics
Intel's workload accelerators on powerful servers let you increase throughput for in-memory databases, big data processing, data warehousing, BI, ERP, or operational analytics.
E-Commerce and AdTech
Handle large volumes of data in real time with a transparently priced, scalable infrastructure that provides direct access to your hardware on a low-latency, high-throughput network.
High-Performance Computing
Access the technology and raw horsepower to support the most demanding computational tasks such as fraud detection, genomic sequencing, financial analytics, and 3D modeling.