Phoenix has become one of the top data center destinations in the U.S., with demands, construction, and jobs in the sector rapidly growing. Thanks to its favorable business climate and low risk of natural disasters, it has gained the popularity that matches other well-known IT centers, such as California.
Due to current trends and its ability to compete in regards to power cost, colocation rates, connectivity, disaster risk, and legislation, the Phoenix metro continues to attract service providers and customers in the data center market.
The Current State of the Data Center Market in Phoenix, Arizona
Phoenix, AZ, is one of the leading alternatives to popular data center location, such as California. As the cost of California's utility bills increased, along with the risk of wildfires, customers slowly started migrating to new, safer and cheaper destinations such as Phoenix, Las Vegas, Salt Lake City, and others.
Over the last couple of years, the technology expansion influenced absorption rates to reach 885.7 megawatts across 14 domestic markets last year. The Phoenix metro alone attained absorption rates of 338 megawatts (a significant surge from 51 megawatts in 2020).
With the second-highest net absorption in the U.S., the Phoenix market grows faster than ever. Its future capacity is estimated at around 1.6 gigawatts of power and 8.8 million square feet of space utilized for the data center market.
Absorption is the difference between the amount of space filled and what becomes vacant.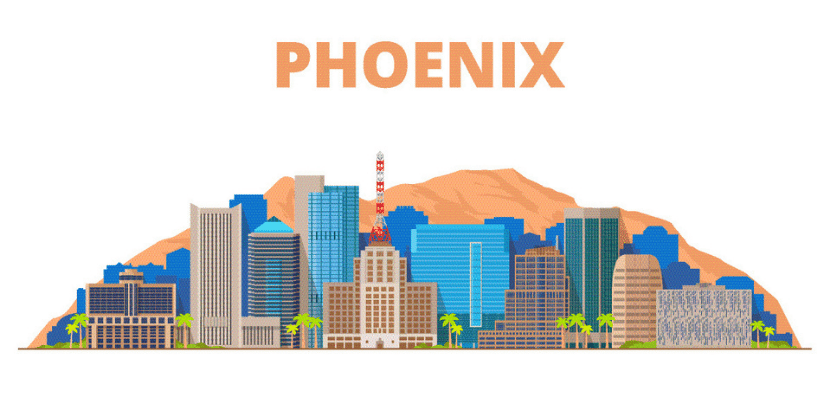 Why is Phoenix a Suitable Business Environment for Data Centers?
Four key contributors make the Phoenix metro stand out in the data center market:
Low natural disaster risk.
Good connectivity.
Inexpensive utility costs.
Tax reliefs.
Low Natural Disaster Risk
Phoenix has almost no records of natural disaster damage and is rated low risk in categories such as hurricanes, floods, and seismic events. For this reason, Phoenix emerged as a great primary and/or disaster recovery site.
Its geographical perspective and favorable climate conditions are a great asset and keep attracting data center investors and customers. They ensure the continuous functioning of mission-critical operations, but also lowers upfront construction costs.
Good Connectivity
Fiber infrastructure and quality colocation and cloud providers are essential factors in the market of data center locations.
Over the years, Phoenix has gained a competitive market of quality colocation and cloud providers. Additionally, long-haul fiber connections to major hubs across the U.S. and different carriers all contributed to the market's growth.
phoenixNAP's 160,000 square-feet data center is strategically positioned at the intersection of the two largest fiber rings. The facility delivers exceptional connectivity to the rest of the world coupled with cutting-edge equipment.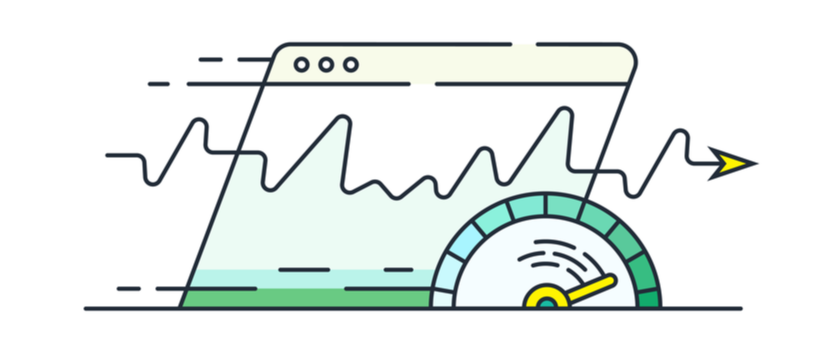 Inexpensive Utility Costs
Power cost is critical when deciding on a data center location, both for providers and users. Since data centers utilize enormous amounts of power to keep the infrastructure up and running, even a few cents per kilowatt make a considerable difference in the long run.
The cost of power in Phoenix, Arizona, is significantly lower than the national average. The area has several power providers, including a public utility provider (Salt River Project) and a privately-owned provider (Arizona Public Service). All this contributes to a sustainable and competitive power environment.
Tax Relief
Apart from affordable land and below-average power cost, the state of Arizona decided to appeal to investors by ensuring a 10-year tax break on labor services and equipment acquisition for data centers. Additionally, if the business qualifies as a Sustainable Redevelopment Project, the waiver lasts 20 years.
What's the Future for Data Centers in Arizona
Due to growing technological development, the data center market in the Phoenix metro area is expected to expand drastically. Deployment trends will continue to direct the pace and location of future growth.
Phoenix continues to welcome customers seeking alternatives to California. Still, as the availability of power in the Phoenix area declines, it is expected that providers will soon turn to building their own infrastructure and move to the suburbs of Mesa and Goodyear.
If your business is in the process of data center selection, check out Key Requirements of a Data Center that outline the key factors to consider when choosing a colocation facility.
For ready-to-use services, phoenixNAP offers Data-Center-as-a-Service, along with AWS Direct Connect and support for managed virtual routing services.
Schedule a personalized virtual tour of phoenixNAP's premier data center in Phoenix, Arizona!