Global cybersecurity ensures the infrastructure of global enterprises and economies, safeguarding the prosperity and well-being of citizens worldwide. As IoT (Internet of Things) devices rapidly expand, and connectivity and usage of cloud services increases, cyber-related incidents such as hacking, data breaches, and infrastructure tampering become common.
Global cybersecurity conferences are a chance for stakeholders to address these issues and formulate strategies to defend against attacks and disseminate knowledge on new cybersecurity policies and procedures.
Benefits of Attending a Cyber Security Conference in 2020:
Networking with peers
Education on new technologies
Outreach
New strategies
Pricing information
Giving back and knowledge-sharing
Discovering new talent
Case studies
Here is a list below of the top 37 cybersecurity conferences to attend in 2020. As future conference details become confirmed for later in the year, bookmark the page and check back for the latest info.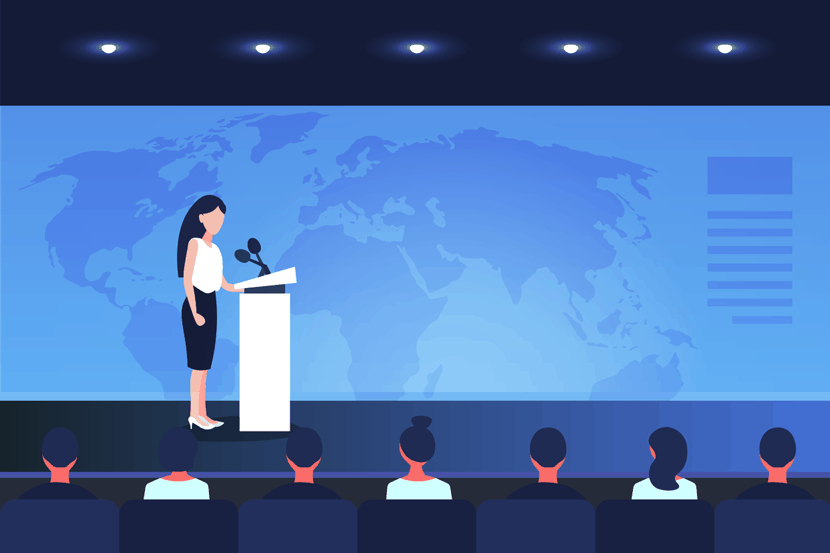 1. National Privacy and Data Governance Congress
Date: January 28, 2020
Location: Toronto, Canada
Cost: $150
The National Privacy and Data Governance Congress Conference is an occasion to discover critical problems at the landmark of privacy, law, security, access, and data authority. This event joins specialists from the academe, industry, and government who are involved with compliance, data governance, privacy, security, and access within establishments.
The conference is extensive but provides an adequate amount of time for representatives to present inquiries, receive impromptu responses, and participate in eloquent discussions with hosts, associates, and decision-makers.
2. NextGen SCADA Europe 2020
Date: January 30 – February 1, 2020
Location: Berlin, Germany
Cost: €995 – €5,230.05
The 6th Annual NextGen SCADA Europe exhibition and networking conference is back thanks to the high demand. It is a dedicated forum that will provide content depth and networking emphasis you need to help with making critical new decisions. A decision such as upgrading your SCADA structure to meet the needs of the digital grid better.
In a matter of three intensive days, you can take part in 20+ utility case-studies. Such vital studies like the critical subjects of integration, system architecture, cybersecurity, and functionality. Enroll now to gain insight into the reason why these studies are the newest buzz around the cyber circle.
3. Sans Security East
Date: February 1 – 8, 2020
Location: New Orleans, Louisiana, United States
Cost: Different prices for different courses. Most courses cost $7,020. An online course is available.
Jump-start the New Year with one of the first training seminars of 2020. Attend the SANS Security East 2020 in New Orleans for an opportunity to learn new cybersecurity best practices for 2020 from the world's top experts. This training experience is to assist you in progressing your career.
SANS' development is unchallenged in the industry. The organization provides fervent instructors who are prominent industry specialists and practitioners. Their applied knowledge adds significance to the teaching syllabus. These skilled instructors guarantee you will be capable of utilizing what you learn immediately. From this conference, you can pick from over twenty information security courses that are prepared by first-rate mentors.
4. International Conference on Cyber Security and Connected Technologies (ICCSCT)
Date: February 3 – 4, 2020
Location: Tokyo, Japan
Cost: $260 – $465
https://iccsct.coreconferences.com
The 2020 ICCSCT is a leading research session focused on presenting new developments in cybersecurity. The seminar happens every year to make a perfect stage for individuals to share opinions and experiences.
The International Conference on Cyber Security and Connected Technologies centers on the numerous freshly forthcoming parts of cybersecurity and connected technologies.
5. Manusec Europe: Cyber Security for Critical Manufacturing
Date: February 4 – 5, 2020
Location: Munich, Germany
Cost: $999 – $2,999
As the industrial division continues to adopt advancements in technology, it becomes vulnerable to an assortment of cyber threats. To have the best tools to tackle cyber threats in the twenty-first century, organizations must involve all levels of employees to cooperate and institute best exercise strategies to guard vital assets.
This event will bridge the gap between the corporate IT senior level and process control professionals. Such practices will allow teams to discuss critical issues and challenges, as well as to debate cyber security best practice guidelines.
6. The European Information Security Summit
Date: February 12 – 13, 2020
Location: London, England, United Kingdom
Cost: £718.80 – £2400.00
This organization, known as TEISS, is currently one of the leading and most wide-ranging cybersecurity meetings in Europe. It features parallel sessions on the following four streams:
Threat Landscape stream
Culture and Education stream
Plenary stream
CISOs & Strategic stream
Join over 500 specialists in the cybersecurity industry and take advantage of different seminars.
7. Gartner Data & Analytics Summit
Date: February 17 – 18, 2020
Location: Sydney, Australia
Cost: $2,750 – $3,350
Data and analytics are conquering all trades as they become the core of the digital transformation. To endure and flourish in the digital age, having a grasp on data and analytics is critical for industry players.
Gartner is currently the global leader in IT conference providers. You, too, can benefit from our research, exclusive insight, and unmatched peer networking. Reinvent your role and your business by joining the 50,000+ attendees that walk away from this seminar annually, armed with a better understanding and the right tools to make their organization a leader in their industry.
8. Holyrood Connect's Cyber Security
Date: February 17 – 23, 2020
Location: Edinburgh, Scotland, United Kingdom
Cost: £99
With cyber threats accelerating in frequency, organizations must protect themselves from the potentially catastrophic consequences due to security breaches.
In a time where being merely aware of security threats is unsustainable, Holyrood's annual cybersecurity conference will research the latest developments, emerging threats, and constant practice.
Join relevant stakeholders, experts, and peers as they research the next steps to reinforce defenses, improve readiness, and maintain cyber resilience.
Critical issues to be addressed:
Up-to-date briefing on the latest in cybersecurity practice and policy
Expert analysis of the emerging threat landscape both at home and abroad
Good practice and innovation in preventing, detecting and responding to cyber attacks
Developing a whole-organization approach to cyber hygiene – improving awareness, culture, and behavior
Horizon scanning: cybersecurity and emerging technology
9. 3rd Annual Internet of Things India Expo
Date: February 19 – 21, 2020
Location: Pragati Maidan, New Delhi, India
Cost: Free for Visitors
The Internet of Things is a trade transformation vital to government, companies, and clients, renovating all industries. The Second Edition IoT India Expo will concentrate on the Internet of Things environment containing central bodies, software, services, and hardware. Distinct concentration for this symposium will be on:
Industrial IoT
Smart Appliances
Robotics
Cybersecurity
Smart Solutions
System Integrators
Smart Wearable Devices
AI
Cloud Computing
Sensors
Data Analytics
And much more…
10. BSides Tampa
Category: General Cyber Security Conference
Date: February 20, 2020
Location: Tampa, Florida, United States
Cost: General Admission – $50; Discount for specific parties like Teachers, Military and Students
The BSides Tampa conference focuses on offering attendees the latest information on security research, development, and uses. The conference is held yearly in Tampa and features various demonstrations and presentations from the best available in industry and academia.
Attendees have the opportunity to attend numerous training classes throughout the conference. These training classes provide individual technical courses on subjects ranging from penetration tests, security abuse, or cybersecurity certifications.
11. RSA Conference, the USA
Date: February 24 – 28, 2020
Location: San Francisco, California, United States
Cost: $750 – $1,995
With the simplicity of joining the digital space opens the risk of real-world cyber dangers. The 2020 RSA Conference focuses on the topics of managing these cyber threats that prominent organizations, agencies, and businesses are facing.
This event is famous in the US as well as in Abu Dhabi, Europe, and Singapore. The RSA Conference is renowned for being one of the leading information security seminars that occur yearly. The event's real objective is to utilize the active determination the leaders place into study and research.
12. RSA Conference, Cryptographers' Track
Date: February 24 – 28, 2020
Location: San Francisco, California, United States
Cost: $750 – $1,995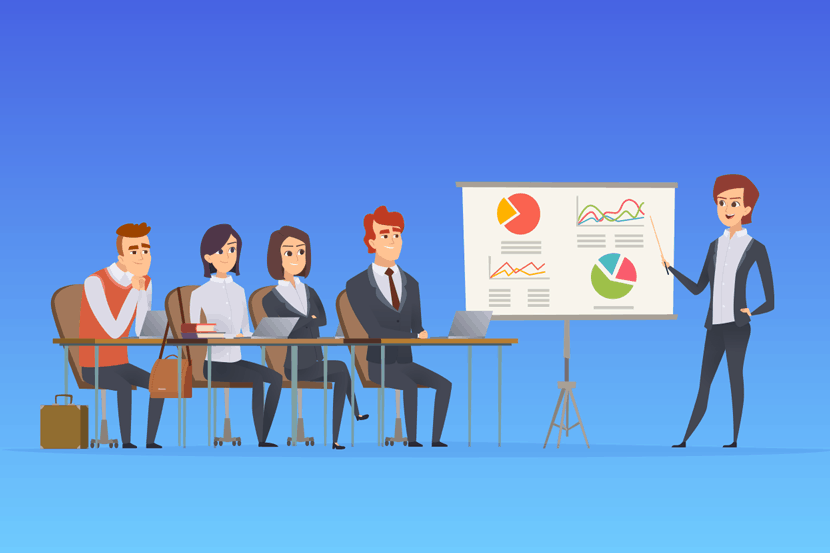 More than 40,000 industry-leading specialists attend the event as it is the first industry demonstration for the security business. As one of the industry-leading cybersecurity events, 2020 is the pathway to scientific documents on cryptography. It is a fantastic place for the broader cryptologic public to get in touch with attendees from the government, the industry, and academia.
13. Hack New York City 2020
Date: March 6 – 8, 2020
Location: Manhattan, New York, United States
Cost: Free
Hack NYC is about sharing ideas on how we can improve our daily cybersecurity practices and the overall economic strength. The threat of attack targeting the Critical National Infrastructure is real as provisions supporting businesses and communities face common weaknesses and an implicit dynamic threat.
Hack NYC emphasis' on our planning for, and resistance to, the real potential for Kinetic Cyberattack. Be part of crucial solutions and lighten risks aimed at Critical National Infrastructure.
14. Healthcare Information and Management Systems Society (HIMSS)
Date: March 9 – 13, 2020
Location: Orlando, Florida, United States
Cost: $195 – $1,485
Over 40,000 health IT specialists, executives, vendors, and clinicians come together from all over the globe for the yearly HIMSS exhibition and seminar. Outstanding teaching, first-class speakers, front-line health IT merchandise, and influential networking are trademarks of this symposium. Over three hundred instruction programs feature discussions and workspaces, front-runner meetings, keynotes, and an entire day of pre-conference seminars.
15. 14th International Conference on Cyber Warfare and Security
Date: March 12 – 13, 2020
Location: Norfolk, Virginia, United States
Cost: £365 – £690
The 14th Annual ICCWS is an occasion for academe, consultants, military personnel, and practitioners globally to explore new methods of fighting data threats. Cybersecurity conferences like this one offer the opportunity to increase information systems safety and share concepts.
New risks that exist from migrating to the cloud and social networking are a growing focus for the research group, and the sessions designed to cover these matters particularly. Join the merging of crucial players as CCWS uniquely addresses cyber warfare, security, and information warfare.
16. PROTECT International Exhibition and Conference on Security and Safety
Date: March 16 – 17 2020
Location: Manila, Philippines
Cost: for visitors – Free; For delegates – $625
Leverage International (Consultants) Inc. arranges this annual international seminar and demonstration on safety and security. PROTECT first started in 2005 by the Anti-Terrorism Council. This conference is the one government-private division partnership sequence in the Philippines dedicated to protection and security. It contains a global display, an excellent level symposium, free to go to practical workspaces, and networking prospects.
17. TROOPERS20
Date: March 16 – 20, 2020
Location: Heidelberg, Germany
Cost: 2,190€ – 3,190€
The TROOPERS20 conference is a two-day event providing hands-on involvement, discussions of current IT security matters, and networking with attendees as well as speakers.
During the two-day seminar, you can expect discussions on numerous issues. There are also practical demonstrations on the latest research and attack methods to bring the topics closer to the participants.
The conference also includes discussions about cyber defense and risk management, as well as relevant demonstrations of InfoSec management matters.
18. 27th International Workshop on Fast Software Encryption
Date: March 22 – 26, 2020
Location: Athens, Greece
Cost: $290 – $630
The 2020 Fast Software Encryption conference arranged by the International Association for Cryptologic Research, will take place in Athens, Greece. FSE is broadly renowned as the globally prominent occasion in the field of symmetric cryptology.
This event will cover many topics, both practical and theoretical, including the design and analysis of block ciphers, stream ciphers, encryption schemes, hash functions, message authentication codes, authenticated encryption schemes, cryptanalysis, and evaluation tools, and secure implementations.
The IACR has been organizing FSE seminars since 2002 and is an international company with over 1,600 associates that brings researchers in cryptology together.
The conference concentrates on quick and protected primitives aimed at symmetric cryptography which contains the examining and planning of:
Block Cryptographs
Encryption Structures
Stream Codes
Valid Encryption Structures
Hash Meanings
Message Valid Schemes
Cryptographic Variations Examination and
Assessment Apparatuses
They'll address problems and resolutions concerning their protected applications.
19. Vienna Cyber Security Week 2020
Date: March 23 – March 27, 2020
Location: Vienna, Austria
Cost: $295
Austrian non-governmental affiliates, international governmental entities, and the Energypact Foundation present this year's conference. Its focus is to connect with significant global investors in the discussion and collaboration of the discipline of cybersecurity. The primary focus is an analytical structure with an emphasis on the energy subdivision.
20. Cyber Security for Critical Assets (CS4CA) the USA
Date: March 24 – 25, 2020
Location: Houston, Texas, United States
Cost: $1,699 – $2,999
The Yearly CS4CA features two devoted issues for OT and IT authorizing representatives to enhance their professional areas of attention. The discussions intend to tackle some of the most common problems that connect both sets of specialists.
Each issue is curated by a set of industry-prominent professionals to be as significant, up-to-date, and detailed as possible for two days. Throughout this conference, you can expect the opportunities to take relevant tests, as well as to get inspired by some of the world's prominent cybersecurity visionaries and network with colleagues.
21. World Cyber Security Congress 2020
Date: March 26 – 27, 2020
Location: London, England, United Kingdom
Cost: £195 – £295
The World Cyber Security Seminar is an advanced international seminar that interests CISOs as well as other cybersecurity specialists from various divisions. Its panel of 150 + outstanding speakers represent a wide range of verticals, such as:
Finance
Retail
Government
Critical Infrastructure
Transport
Healthcare
Telecoms
Educational Services.
The World Cyber Security Congress is a senior-level meeting created with Data Analytics, Heads of Risk and Compliance, CIOs, and CTOs, as well as CISOs and Heads of Information of Security in mind.
22. InfoSec World 2020
Date: March 30 – April 1, 2020
Location: Lake Buena Vista, Florida, United States
Cost: $50 – $3,695
The 2020 InfoSec World Seminar will feature over one hundred industry specialists to provide applied and practical instructions on a wide array of security matters. The 2020 conference offers an opportunity for security specialists to research and examine concepts with colleagues.
Throughout the conference, attendees will have plenty of opportunities to increase their knowledge from this world-class seminar platform headed by the industry's prominent specialists. They will also have a chance to receive 47 CPE credits over the one week course or attend New Tech Lab assemblies presented in real-life scenarios. Attendees also have the opportunity to participate in a virtual career fair where you can join via your tablet or at the fair section of the Expo.
Lastly, attendees have availability to take advantage of the Disney Resort with associates and guests.
23. 19th Annual Security Conference
Date: March 30 – April 1, 2020
Location: Las Vegas, Nevada, United States
Cost: $398 – $498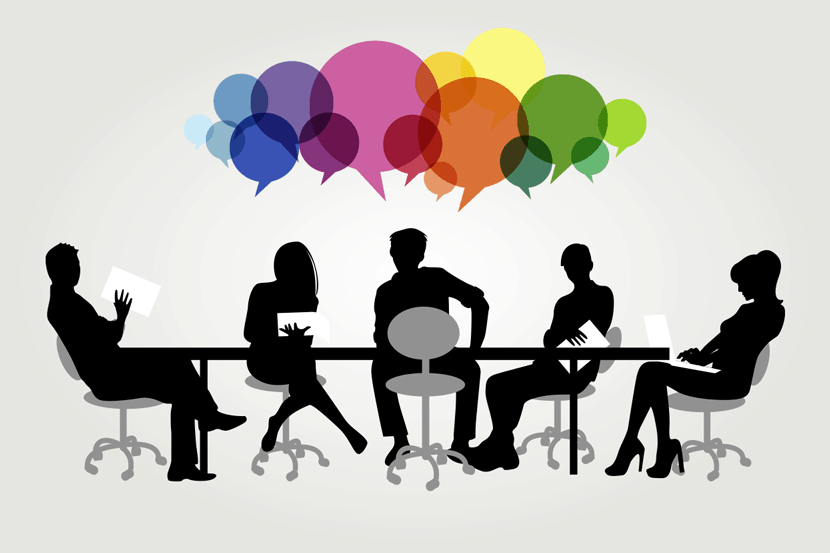 The 19th Annual Security Conference provides an opportunity for discussions on security, assurance, and privacy that improve the understanding of current events but also encourage future dialogues related to cybersecurity.
The 2020 security seminar is a portion of the Vegas Conferences prepared by:
University of Houston, USA
University of Arkansas, USA
It provides a forum for discourses in Security, Assurance, and Privacy that enhance the understanding of current events, but also nurture future dialogues related to cybersecurity.
24. World Border Security Congress
Date: March 31 – April 2, 2020
Location: Athens, Greece
Cost: €200 – €7980
The 2020 World Border Security Congress is a conference which is planned by Torch Marketing. This seminar will contain subjects such as perimeter surveillance methods and schemes and will include:
The Latest Threats and Challenges at the Border
Continuing efforts against foreign terrorist fighters, irregular migration, and human trafficking
Capacity Building and Training in Border and Migration Management
Securing the Littoral Border: Understanding Threats and Challenges for Maritime Borders
Pre-Travel Risk Assessment and Trusted Travellers
The developing role of Biometrics in identity management & document fraud
Smuggling & Trade in Illicit Goods, Antiquities and Endangered Species
The Future Trends and Approach to Alternatives for Securing Borders
Join global leaders as they discuss issues surrounding improvements to the defense and administration of protracted land boundaries.
25. Black Hat Asia 2020
Date: March 31 – April 3, 2020
Location: Singapore, Asia
Cost: $1,700 – $2,200
The sharpest industry professionals and scholars will come together for a four-day event at the 2020 Black Hat Asia. This function contains two days of intense applied training followed by another two days of the most current studies and susceptibility discoveries at these meetings. The Black Hat Executive Summit offers CISOs and other cybersecurity executives an opportunity to hear from a variety of industry experts who are helping to shape this next generation of information security strategy.
Black Hat delivers attendees practical lessons on subjects such as:
Wider-ranging Offensive Security
Penetration Testing
Analyzing Automotive Electrical Systems
Mobile Application Automation Testing Tools and Security
Infrastructure Hacking
These practical attack and defense lessons created entirely for Black Hat Asia and prepared by some of the prominent specialists in the industry are available to you. They each share the objective of distinguishing and protecting tomorrow's information security environment.
26. ASIS Europe
Date: April 1 – 3, 2020
Location: Prague, Czech Republic
Cost: £420 – £1,175
This event's purpose is to assist security professionals in finding the best ways to assess risks and act accordingly – not in legal arrangements or disclaimers but having the risk owner and user make educated decisions.
CONFERENCE
For aspiring and established leaders in need of a comprehensive learning experience, including masterclasses, executive sessions, keynotes, and show pass.
CLASSROOM TRAINING
For managers and team members who are seeking to gain attentive, practical skills with precise learning outcomes. Show pass included.
27.
Date: Apri 2, 2020
Location: Falls Church, United States
Cost: $300
The 2020 forum will feature keynote speaker Katie Arrington, chief information security officer at the Office of the Assistant Secretary of Defense for Acquisition of the USA. She is a 2020 Wash100 Award recipient. The themes to be addressed are the Cybersecurity Maturity Model Certification's (CMMC) timeline. And how the certification process could change, explaining the functionality of the newly established CMMC accrediting body. Learn about the impact DoD's CMMC will have on supply chain security, cybersecurity practices, and other aspects of the federal market.
28. CyberCentral 2020
Date: Apri 4 – 5, 2020
Location: Prague, Czech Republic
Cost: €799 – €1,349
The 2020 CyberCentral conference is a two-day event where participants collaborate with a global community of compatible cybersecurity enthusiasts. This event is a limited occasion, which allows its participants to walk away revitalized with resilient H2H networks, instead of with a lot of brochures and business cards.
29. Infiltrate Security Conference
Date: April 19 – 24, 2020
Location: Miami Beach, Florida, United States
Cost: $1,800 – $2,200
Infiltrate is an in-depth technical conference whose focus is on aggressive security issues. Innovative researchers come together to evaluate and share experiences regarding the latest technological strategies that you cannot find elsewhere. Infiltrate is the leading event for those who are focused on the technical aspects of offensive security issues, such as:
Reverse-Engineering
Modern Wi-Fi Hacking
Linux Kernel Exploitation
IoT Exploit Development
Vulnerability Research
Infiltrate avoids policy and elaborate presentations in favor of just diehard thought-provoking technical topics.
30. Industrial Control Systems (ICS) Cyber Security Conference
Date: April 21 – 23, 2020
Location: Singapore, Asia
Cost: $895 – $1,295
The ICS Cyber Security Conference is an event where ICS users, vendors, system security providers, and government representatives meet to discuss industry trends. The convention's goal is to analyze the latest threats and their causes to offer effective solutions for businesses of different sizes.
31. QuBit 2020 Cybersecurity Conference
Date: April 22 – 23, 2020
Location: Prague, Czech Republic
Cost: 450€ – 1,170€
The 2020 QuBit Cybersecurity Conference aims to provide up-to-date data to the cyber community of Central Europe from the western realm. Also, it hopes to aid in the circulation of security materials such as IT and internet tools that are now available to over two billion individuals internationally.
QuBit offers you a unique way to meet advanced and elite individuals with impressive backgrounds in the information security industry. Connect with QuBit today and discover the latest revolutions and ideas that are paving tomorrow's industry platform.
32. CSO50 Conference + Awards
Date: April 27 – 29, 2020
Location: Scottsdale, Arizona, United States
Cost: $495
The yearly CSO50 Awards acknowledges fifty businesses, including the employees, for their security development or inventiveness that exhibits exceptional commercial worth. The award-winning organizations are revealed in a special announcement and have their project summarized in an editorial on csoonline.com.
Attending this seminar is one of the best ways to boost your employees' and colleagues' esteem, as it gathers some of the industry's top thought leaders. It can also be an excellent hiring device for those seeking to find new cybersecurity talents. Another benefit includes project winners asked to exhibit their projects at the CSO Conference + Awards.
Team members of winning projects are also offered courtesy registrations to the seminar. Lastly, the winning company will be announced at the CSO50 Awards dinner and summoned on stage to accept their award.
33. 15th Annual Secure360 Twin Cities
Date: May 5 – 6, 2020
Location: Minneapolis, Minnesota, United States
Cost: $749
The 2020 Secure360 Twin Cities conference is a seminar for education in comprehensive security and risk organization. This event offers partnership and teaching for your whole team.
Secure360 concentrates on the following:
Risk and Compliance
Governance
Information Security
Professional Development
Continuity Management
Business Continuity
Physical Security
Key speakers will cover topics such as "Leading from any seat: Stories from the cockpit & lessons from the Grit Project" and Information Warfare: How our phones, newspapers, and minds have become the battlefield."
34. THOTCON 0x9
Date: May 8 – 9, 2020
Location: Chicago, Illinois, United States
Cost: $75 – $370
THOTCON 0x9 is a yearly hacking seminar that takes place in Chicago, Illinois. More than 1,300 specialists and speakers from all over the world attend the event each year.
THOTCON is a non-profit, non-commercial event offering the best seminar conceivable on a restricted budget. When you go to a THOTCON event, you will have undergone one of the best information security conferences around the globe, combined with an exclusively casual and social experience.
35. CyberTech Asia
Date: June 19 – 20, 2020
Location: Singapore, Asia
Cost: $525 – $865
CyberTech Asia 2020 provides attendees with innovative and unique opportunities to gain insight into the latest improvements and resolutions presented by the global cyber public.
The conference's central focus is on networking as well as reinforcing associations and establishing new contacts. CyberTech also delivers an unbelievable stage for B2B collaboration. CyberTech Asia will join the following:
Leading Multinational Corporations
Start-ups
Corporate and Private Investors
Specialists
Clients
SMB's
Venture capital firms
36. The 18th International Conference on Applied Cryptography and Network Security
Date: June 22 – 25, 2020
Location: Rome, Italy
Cost: £250 – £450
ACNS is an annual conference concentrating on current advances in the fields of practical cryptography and its implementation to systems and network security. The objective of this workshop is to exemplify academic research in addition to advances in engineering and practical frontiers.
The Computer Security group is organizing the conference at Sapienza University. The proceedings of ACNS 2020 are to be published by Springer in the LNCS series.
37. ToorCamp 2020
Date: June 23 – 28, 2020
Location: San Juan, Washington, United States
Cost: $1,337
The ToorCamp first opened in 2009 in Washington State at the Titan-1 Missile Silo and is the American hacker camp. The next two conferences occurred in 2012 and 2014 on the Washington Coast. At these seminars, you are encouraged to display projects, share ideas, and collaborate with technology specialists that are attending the event.
38. 20th International Conference on Cyber Security Exercises (ICCSE)
Date: July 16 – 17, 2020
Location: Bali, Indonesia
Cost: €250 – €350
The 2020 International Conference on Cyber Security Exercise focuses on joining prominent researchers, experts, and professors to discuss and disclose their knowledge and investigations on every feature of cybersecurity implementations. This year's focus is on the fields of Cybersecurity and Security Engineering.
Don't Miss Out!
When you attend security conferences, you benefit in multiple ways. Specialists teach you. You can take advantage of colleague-to-colleague discussions for professional improvement.
Most importantly, attending seminars presents the opportunity for you to obtain the information you need to tackle cyber attacks. Every minute of the day, there is someone somewhere creating the next cyber threat that could shut your business down.
Take advantage of learning how to stay one step ahead but getting your company and its employees ready and prepared for the next threat. It is no longer a matter of if it is a matter of when.
Are you ready?