WHITE PAPER
Empowering SaaS Providers with a Secure Cloud Architecture
Software as a Service (SaaS) remains the largest market segment in cloud computing. Despite the growth potential, SaaS providers are facing increased pressure to deliver advanced levels of performance and security.
Recognizing data security as a top challenge for SaaS providers, this white paper aims to provide guidelines and best practices for ensuring data security by leveraging phoenixNAP's Data Security Cloud platform.
Download it to learn about:
Common SaaS security concerns and data security best practices
Meeting the demands for performance and security using a scalable infrastructure
Deploying a secure cloud-based architecture that offers multi-layered data protection
Key features of phoenixNAP's Data Security Cloud and how it helps SaaS providers to meet their security and compliance goals.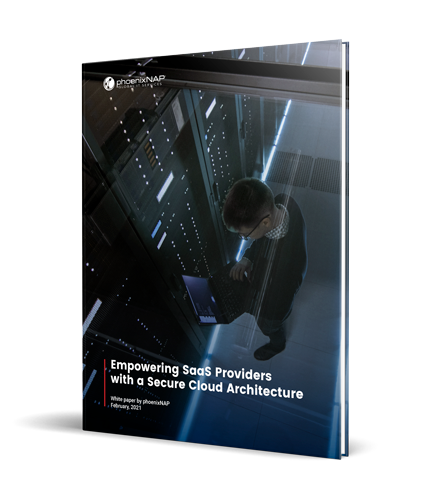 Fill in the form to get FREE white paper!