Servers with 3rd Gen Intel® Xeon® Scalable CPU + 1 TB FREE Object Storage
Spin up an automation-driven Bare Metal Cloud server powered by the latest Intel Xeon Scalable processors and make your workloads portable with a free terabyte of S3-compatible Object Storage Service (OSS).
Accelerate your Workloads.
Optimize your Storage Costs.
Take your application performance to a new level with the latest 3rd Gen Intel Xeon Scalable CPUs available with Bare Metal Cloud (BMC). For a limited time only, you can deploy them and get a free terabyte of object storage to securely retain massive amounts of static, unstructured data! Leverage the flexibility of the S3 API to simplify your data storage, retrieval, and management on an automation-driven platform. BMC lets you automatically provision high-performance dedicated servers, manage them as code, and scale them in minutes.
Offer details:
Deploy any BMC instance powered by 3rd Gen Intel Xeon scalable processors and get:
1 FREE TB of Object Storage
15 TB of FREE bandwidth (5 TB in Singapore)
Special pricing on bandwidth overages at $0.01 per GB
Option to share OSS between instances
Global reach with servers available in PHX/ASH/CHI/SE
Through higher CPU core count, increased throughput, and support for Intel® Software Guard Extensions (SGX) and Intel® Optane™ Persistent Memory (PMem), BMC helps you boost performance and security of a wide range of different workloads.


Choose your preferable instance with a minimum of one-month reservation and get your free terabyte:
Dual Gold 6326
d2.c3.medium

32c @ 2.6 GHz
(128GB RAM, 2x 1TB NVMe, 2x 25G, 5 IP)

$0.96/h

$550.26/mo

$426.31/mo*

d2.c3.large

32c @ 2.6 GHz
(256GB RAM, 2x 2TB NVMe, 2x 25G, 5 IP)

$1.20/h

$758.33/mo

$553.37/mo

d2.m2.medium

SGX enabled - 32c @ 2.6 GHz
(512GB RAM, 2x 4TB NVMe, 2x 25G, 5 IP)

$1.51/h

$955.60/mo

$691.45/mo
Dual Gold 6336Y
d2.c4.medium

48c @ 2.3 GHz
(128GB RAM, 2x 1TB NVMe, 2x 25G, 5 IP)

$1.12/h

$668.51/mo

$544.56/mo

d2.c4.large

48c @ 2.3 GHz
(256GB RAM, 2x 2TB NVMe, 2x 25G, 5 IP)

$1.36/h

$876.57/mo

$671.61/mo

d2.m2.large

SGX enabled - 48c @ 2.3 GHz
(512GB RAM, 2x 4TB NVMe, 2x 25G, 5 IP)

$1.68/h

$1,073.84/mo

$809.70/mo
Dual Platinum 8352Y
d2.c5.medium

64c @ 2.2 GHz
(128GB RAM, 2x 1TB NVMe, 2x 25G, 5 IP)

$1.30/h

$797.94/mo

$673.99/mo

d2.c5.large

64c @ 2.2 GHz
(256GB RAM, 2x 2TB NVMe, 2x 25G, 5 IP)

$1.54/h

$1,006.01/mo

$801.04/mo

d2.m2.xlarge

SGX enabled - 64c @ 2.2 GHz
(512GB RAM, 2x 4TB NVMe, 2x 25G, 5 IP)

$1.85/h

$1,203.27/mo

$939.13/mo
* The available discount with a 36-months reservation option
Click on the "GET 1 TB FREE" button below to get in touch with our solution experts and claim this offer!
Why Bare Metal Cloud?
Bare Metal Cloud is a dedicated server platform letting you provision, scale or decommission servers in a couple of clicks and manage your environment through popular Infrastructure-as-Code tools. With the latest Intel Xeon Scalable CPUs, BMC helps you process even the most demanding tasks with ease.
Enabling Confidential Computing with Intel® SGX
Selected instances powered with 3rd Gen Intel Xeon Scalable processors provide you with access to Intel SGX, opening doors to hardware-based confidential computing capabilities. This highly secure technology allows developers to isolate sensitive code, applications, or even entire workloads into secure enclaves in memory, rendering them invisible and inaccessible to any third parties inside or outside your network.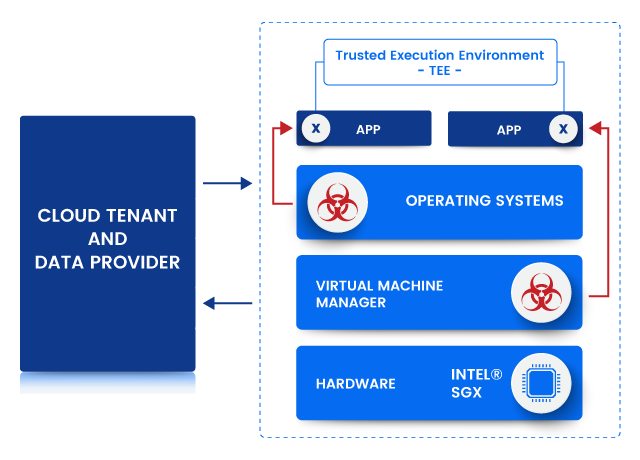 Database Performance Optimization with Optane™ PMem
BMC instances with 3rd Gen Intel Xeon Scalable processors support the latest Intel Optane Persistent Memory 200 series. The new generation of memory brings large, non-volatile datasets close to the CPU for unprecedented database performance and faster extraction of actionable insights. Through different caching, tiering, and storage combinations, you can pair Optane PMem with existing I/O and DRAM components for additional database performance optimization.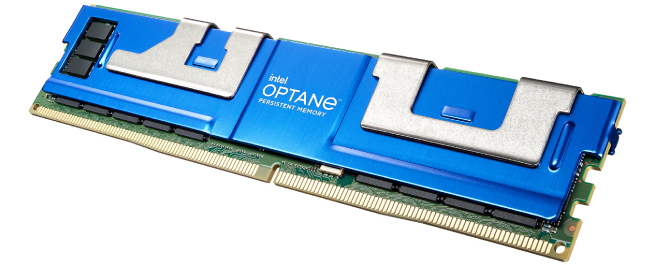 BMC lets your team focus on development and helps you embrace automation to accelerate go-to-market timeframes. For a limited time only, you can leverage all the benefits of this modern, versatile platform and further expand its functionality with 1 TB of free Object Storage!
Dedicated to your success
"phoenixNAP's Bare Metal Cloud provides the flexibility we require. The advanced features available with the latest generation Intel processors and Fortanix-powered Encryption Management Platform further our ability to deploy and manage security tools we need, all while maintaining exceptional levels of performance"
Glen Otero, Ph.D.,
VP Scientific Computing, TGen