WHITE PAPER
Enhancing Security in Modern Cloud Environments
Learn how to protect your critical cloud assets against proliferating cyber threats.
As cloud adoption continues to grow, new threats are emerging at an alarming pace. According to recent reports, 93% of information security professionals are moderately to extremely concerned about cloud security, with the biggest concerns being data loss and leakage, privacy/confidentiality, legal and regulatory compliance, and accidental exposure of credentials.
The ability to efficiently protect workloads, data, and other resources stored in the cloud environment underscores the importance of cybersecurity, making it one of the key enablers of digital transformation. To successfully cope with the risks and challenges that shifting to the cloud brings, companies must rethink their cybersecurity strategies and deploy reliable, multi-layered protection solutions.
In this white paper, you will learn more about:
The best practices in cloud infrastructure security
Features to consider when choosing a cloud provider
How to easily deploy a secure cloud-based architecture with multi-layered data protection
Hardware optimization strategies
Key features of phoenixNAP's Data Security Cloud to help protect security-sensitive workloads and ensure compliance
Fill out the form and start reading now!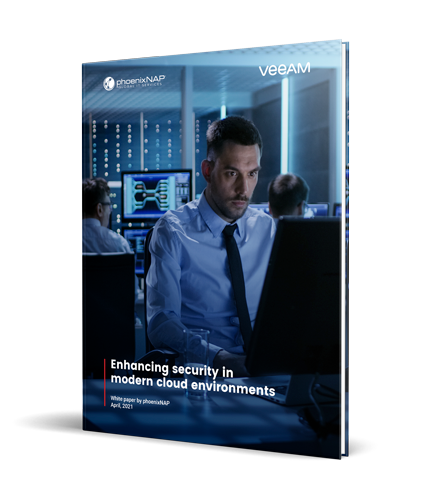 Fill out the form to get your FREE white paper!

© 2022 Copyright phoenixNAP | Global IT Services. All Rights Reserved. Privacy Policy