DATA CENTER FRONTIER SPECIAL REPORT
Bare Metal Cloud Computing Leads a Changing Cloud Landscape
As a virtualized platform, Public Cloud may result in some performance penalties IT leaders should take into account when deciding which applications to move to the cloud. While most workloads can tolerate some levels of variability, performance-sensitive applications like online transaction processing and artificial intelligence model training need every ounce of machine power.
This Special Report by Data Center Frontier explains how bare metal cloud computing addresses this concern and how it helps ensure consistent performance for resource-heavy workloads. It also talks about the common use cases for the technology, providing examples based on experience of two phoenixNAP's clients.
Download a free copy to explore the benefits of bare metal cloud computing and learn when you should consider it for your workloads.
Table of contents:
What is bare metal cloud computing?
Why would I use bare metal cloud computing?
Why is bare metal computing gaining momentum?
Choosing a bare metal computing service provider
What to look for in a bare metal computing provider
Processor matter
-->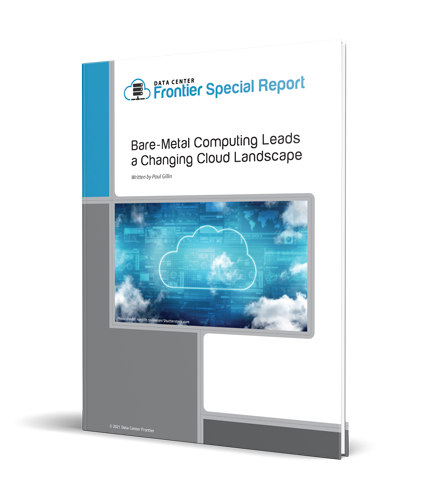 Fill in the form to get FREE report

© 2022 Copyright phoenixNAP | Global IT Services. All Rights Reserved. Privacy Policy