Premier Colocation with a Global Reach
phoenixNAP colocation services offer you global IT solutions in strategic locations across the US and the EU. We provide world class security and flexible infrastructure, network and finance solutions to help you expand your business and reach your clients faster, while supporting all your business and compliance needs.
EACH phoenixNAP FACILITY OFFERS:
On-Site Support – Full-time, trained and dedicated phoenixNAP team members
Carrier Choice – Comprehensive carrier lists, as well as phoenixNAP Carrier Bandwidth Blend
Guaranteed up-time – Dedicated transport between environments
Grow Your Business with phoenixNAP
As your IT needs grow, phoenixNAP has a full portfolio of infrastructure products to help.
OUR COLOCATION OPTIONS INCLUDE:
Product options – locking ¼, ½ to full cabinets and private cage environments
Multiple locations to support your High Availability or Disaster Recovery needs
Distributed and Linked pop locations in Los Angeles, Phoenix, Ashburn, Atlanta, Netherlands, Singapore, and Serbia
Efficient, high density, space, power, and cooling
Simple Scalability – add cabinets, power circuits and bandwidth without changing the length of your contract, just your monthly terms
IN ADDITION TO COLOCATION, WE ALSO OFFER:
Cloud Backup Advanced Solution – always be prepared with a time savings, reliable backup option that adds an extra layer of insurance for your critical data.
Hardware as a Service (Leasing) – bare metal servers, storage and network equipment available on a OpEx friendly lease, or lease-to-own basis, and backed by a fast break/fix SLA
Enterprise Cloud Services – Managed Private Cloud, Virtual Private Data Center and Hybrid Cloud Services can enhance your environment and upgrade your performance, security and scalability
Benefit from Our Full-Time Support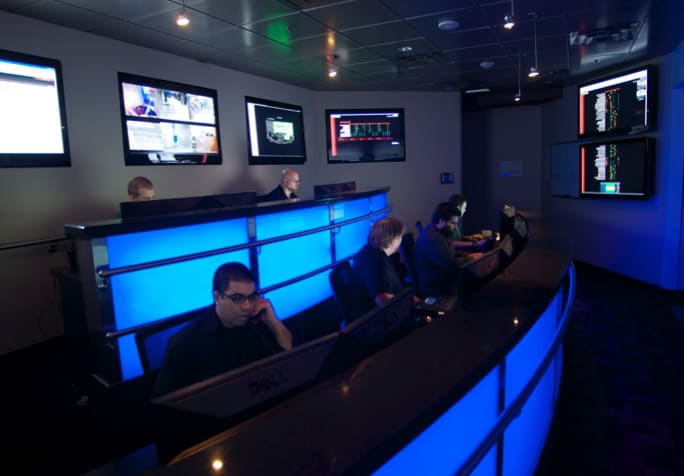 phoenixNAP offers a variety of managed support solutions to help you meet your infrastructure and staffing needs. We maintain full-time technicians and engineers in each location for the installation and maintenance of your colocation footprint, and to help you connect.
OUR MANAGED SUPPORT TEAM CAN:
Rack and Stack Hardware
Cable Environments
Connect to Carriers
phoenixNAP colocation support saves you time and travel while allowing you to focus on your business, all without having to set a single foot in the data center.