Bare Metal Cloud Servers
API-Driven Dedicated Servers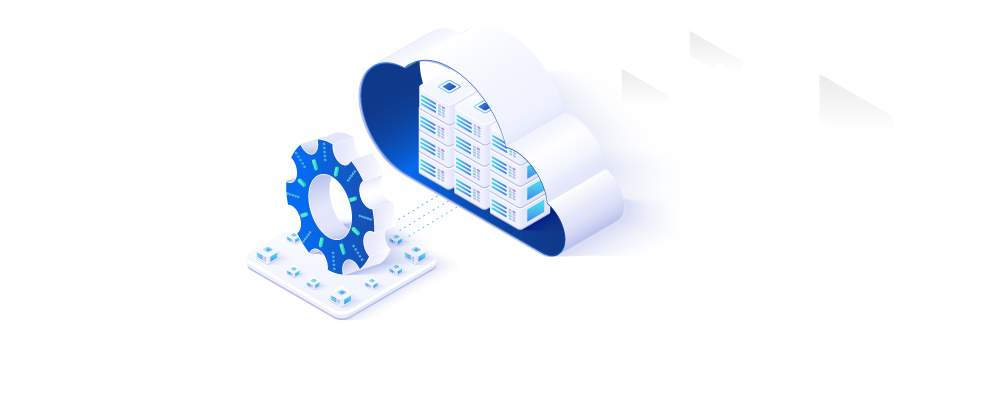 Up and Running in 60 sec. Hassle-Free Management. No hidden costs.
Setting up an enterprise-grade infrastructure should not be time-consuming and frustrating. With Bare Metal Cloud, you can deploy and manage high-performance physical servers with cloud-like ease and simplicity. No more waiting around for hours for your machine to be provisioned. Spin up pre-configured dedicated servers with a single API call or a couple of clicks. Pay by the hour or leverage monthly or yearly reservations to save up to 30% on your servers.

Run any workload
No hypervisor. Leverage the raw power of physical hardware and deploy pre-configured environments in minutes.

Automate everything
Script out infrastructure management and let automation do the heavy lifting. Focus on coding and releasing great software.

Scale at the edge
Effortlessly resize your infrastructure across the US, Europe, and Asia and bring your apps and workloads closer to your teams and users.
Simple Instances for Complex Workloads
Mix and match over 40 pre-configured instance types deployable at numerous global and edge locations. Choose your preferred operating system and let automation set up your environment or leverage cloud-init or Custom OS options for detailed personalization. Create robust environments fine-tuned to your compute, memory, storage, and networking needs. Gain direct access to Megaport Cloud Router to easily establish and manage private, low-latency connectivity between BMC and your public cloud services or on-prem environments.
Your first deployment comes with 15 TB FREE bandwidth (5 TB in Singapore) you can share between all servers in the same location. For advanced bandwidth needs, you can easily upgrade using our flexible packages.
Starting at
$0.24/h
$130.00/m
General purpose instances
Instances with a single Intel processor, 100% dedicated compute, 64GB and 128GB RAM, 1x1 TB and 2x1 TB NVMe storage, and 20 Gbps network capacity.
Starting at
$0.81/h
$320.00/m
Compute instances
Instances with dual Gold and Silver Intel processors, 100% dedicated compute, 128 GB and 256 GB RAM, 2x1 TB NVMe storage, and 50 Gbps network capacity.
Starting at
$1.48/h
$968.00/m
Memory instances
Instances with dual Gold and Silver Intel processors, 100% dedicated compute, 768 GB RAM memory, 2x2 TB NVMe storage, and 50 Gbps network capacity.
s0.d1.small
Single 4-core Intel CPU
16 GB of RAM
2 x 240 GB SSD
2 x 1 Gbps network
s0.d1.medium
Single 4-core Intel CPU
32 GB of RAM
1 x 480 GB SSD
2 x 1 Gbps network
Testimonial
"Everything is simple and automated. It's like having my own colocated hardware, but without any of the hassle. I needed low-latency access to a particular site in the Phoenix area. A staffer at phoenixNAP helped me out with a few tests to confirm that I'd get the necessary latency. After that, I just created an account, selected the hardware I'd need, and off we went."
– G2 review
Unlimited Freedom. No Vendor Lock-in.
Set up and manage anything from sandboxes to DevOps-friendly production environments or create custom hybrid-cloud solutions without getting locked into proprietary technologies.

Fast and Flexible Networking
Customize public and private networks and easily connect with leading CSPs like AWS or Google Cloud through our global, DDoS-protected network with up to 50 Gbps speed.

Multiple Storage Options
Run I/O-intensive workloads without a hitch on NVMe disks and easily expand your storage using low-cost, S3-compatible Object Storage or Network Storage options.

One-Click Kubernetes
Save hours on K8s creation and management with SUSE Rancher on Bare Metal Cloud. Deploy geo-distributed, multi-node management and workload clusters in 5 minutes.

Next-Gen Tech
Deploy servers powered by the latest Intel CPUs and technologies or Pliops XDP and create on-demand, secure VMware vSphere environments running on dedicated resources in just a few clicks.
Get the Most out of Bare Metal Cloud
Learn how to expand the capabilities of your servers with pre-installed software and gain easy access to the latest Bare Metal Cloud features and integrations!
Sign up for our Developers Monthly newsletter.
Get feature updates and helpful developer tutorials once a month.
Unbeatable Cost-to-Performance Ratio
Bare Metal Cloud offers unparalleled performance at a fraction of the cost of other popular cloud solutions.
INSTANCE TYPE
PROCESSOR
MEMORY
STORAGE
NETWORK
PRICE
Bare Metal Cloud
d2.c2.large instance

Dual Intel Gold 5317
(24 cores and 2.9 GHz)

256 GB RAM

2x2 TB NVMe

50 Gbps

Azure Dedicated Hosts
Dsv3_Type1 instance

Single Intel E5-2673 v4
(2.3 GHz)

256 GB RAM

Managed disks with additional costs

24-30 Gbps

Bare Metal Cloud
d1.c4.large instance

Dual Intel Gold 6258R
(56 cores and 2.7 GHz)

256 GB RAM

2x2 TB NVMe

50 Gbps

AWS Dedicated Hosts
c5d.18xlarge instance

Intel Xeon Scalable CPU
(16 cores and 3.4 GHz)

32 GB RAM

EBS with additional costs

25 Gbps

Bare Metal Cloud
d1.m4.medium instance

Dual Intel Gold 6258R
(56 cores and 2.7 GHz)

768 GB RAM

2x2 TB NVMe

50 Gbps

Google Cloud
c2-node-60-240 instance

Dual Intel Xeon Scalable CPU

240 GB RAM

Persistent disks with additional costs

32 Gbps
FREE WHITE PAPER
Bare Metal Cloud:
The Key to Getting the Most Out of Kubernetes
Learn more about what Bare Metal Cloud is and how to leverage it to make your cloud-native apps more responsive and secure while saving your developers hours of work otherwise spent on setting up Kubernetes environments in production.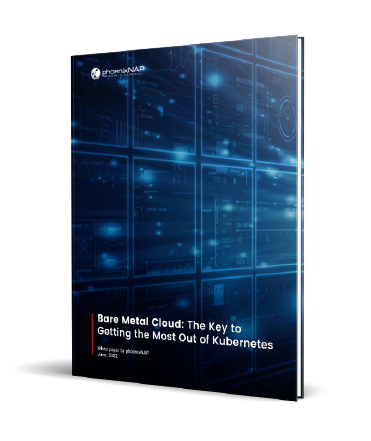 Bare Metal Cloud Technology Ecosystem
phoenixNAP has worked with technology industry leaders to provide you with access to tools and solutions that enable you to build a powerful platform tailored to your needs. The diversity of APIs available allows for a high degree of customization while keeping your platform cost at an optimal level.







Ready to Deploy Your First Bare Metal Cloud Server?
Create an account and have your bare metal server up and running in 60 seconds.